Recipe
Banana Bread
Recipe & Photography by

Eda Ildam
This banana bread is delicious and easy to make. It's ideal for breakfast or served with a nice afternoon tea. You can enjoy it with a clear conscience as it's made with wholewheat flour and lightly sweetened with honey. I like to take a slice with me to the office to brighten up my coffee break or share a piece with friends.
Ingredients
1 cup whole wheat flour
1/4 cup oats
3/4 tsp baking soda
1/4 tsp salt
1 tbsp unsalted butter, softened
1/2 cup low fat milk
2 tbsp olive oil
2 tbsp honey
2 large eggs at room temperature
1 tsp vanilla extract
2 ripe medium bananas, mashed
1/2 cup blueberries
1/2 cup slivered almonds
Method
Preheat oven to 180 degrees.
Whisk together all dry ingredients in a medium bowl and set aside.
In a large bowl use an electric mixer to beat the butter, milk, eggs and olive oil for a minute.
Add honey, vanilla extract then the bananas while mixing.
After adding the rest of the ingredients, mix on medium speed until everything is combined well.
Pour the batter into a non stick loaf pan and put blueberries on top with slivered almonds.
Bake for 35-40 mins or until a toothpick comes out clean from the centre of loaf.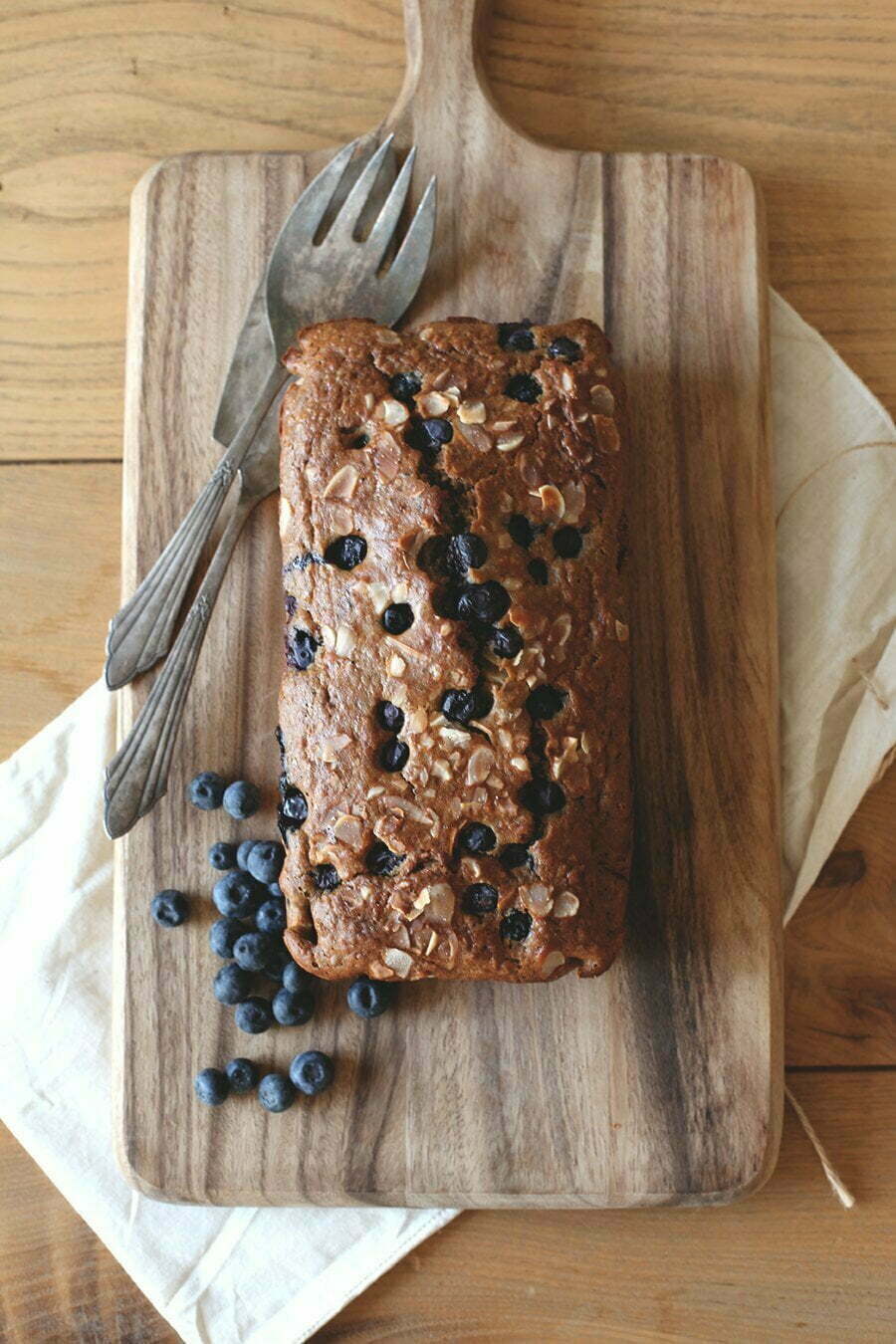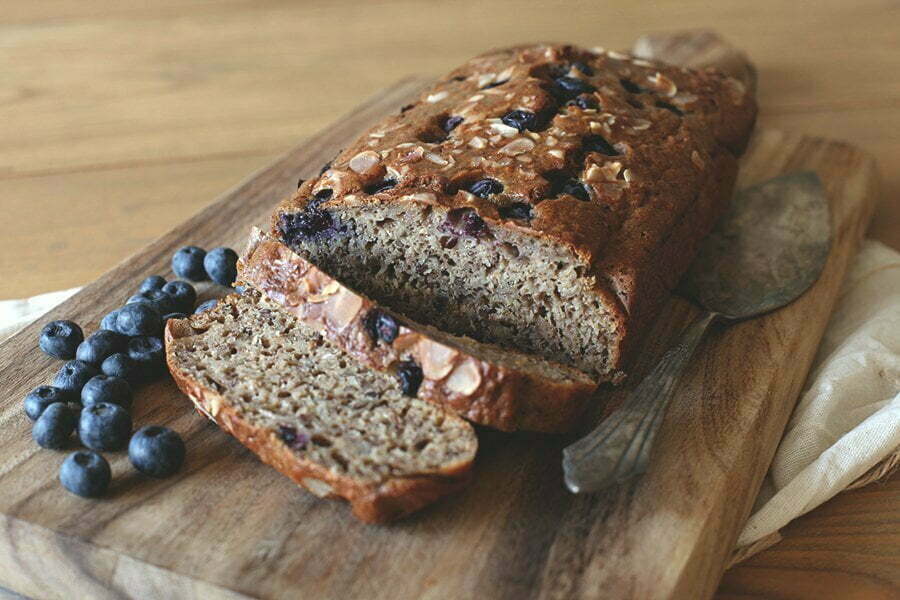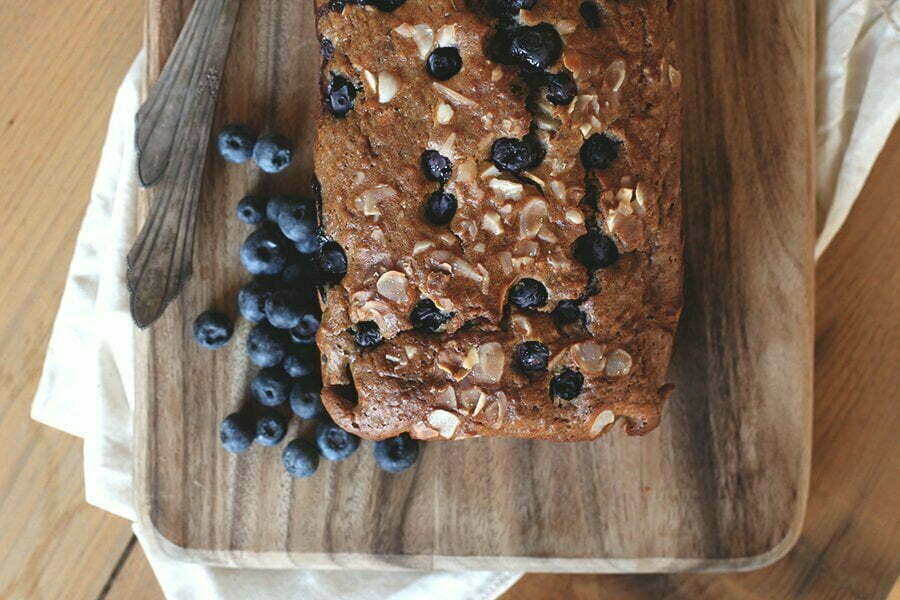 Banana Bread was created by Food&_ community member: