Recipe
Brown Butter Gingerbread Donuts
Words & Photography by

Daniela Victoria
There is nothing more delicious than the warm, fall flavours of cinnamon, cloves, allspice and ginger. I've combined all of these flavours, along with the always welcome brown butter, to create these delicious, seasonal donuts. Perfect for both breakfast and dessert, or anywhere in between!
Ingredients
Donuts:
1 Donut pan
1 cup flour
3/4 teaspoon baking powder
1/4 teaspoon bicarbonate of soda
1 teaspoon cinnamon
1/2 teaspoon ginger
pinch of allspice
pinch of cloves
pinch of salt
1/4 cup brown sugar
1 egg
1/4 cup applesauce
2 tablespoons honey
2 tablespoons almond milk, optional
2 tablespoons brown butter
Glaze:
1/4 cup brown sugar
1 tablespoons milk
2 tablespoons butter
1/4 cup powdered sugar
Method
To make the donuts:
Heat the oven to 350 degrees. Grease your donut pan.
Add 2 tablespoons of butter to a small saucepan over a medium heat and watch carefully until it is browned. Be careful not to burn the butter. Pour the brown butter into a small bowl.
Whisk the flour, baking powder, bicarbonate of soda, cinnamon, ginger, allspice, cloves, salt and ¼ cup brown sugar together. Add the egg, applesauce, honey, and brown butter. Add the milk if batter appears to be too dry.
Mix well and put the batter into a large Ziploc bag. Cut off the tip of the bag and fill each ring of the donut pan with the batter.
Bake for about 8-10 minutes.
Remove the pan from the oven. Transfer the donuts to a cooling rack as soon as they are cool enough to touch.
For the glaze:
Melt 2 tablespoons of butter with 1/4 cup brown sugar in a small saucepan over medium heat. Bring the butter and sugar mixture to the boil and allow it to boil for about 2 minutes. Do not let it burn; lower the heat if necessary.
Add 1 tablespoon of milk and allow the mixture to come to a boil again.
Add the powdered sugar and stir.
Turn the heat to low and dip the top halves of the donuts into the glaze.
Once the glaze has cooled, the donuts are ready to eat.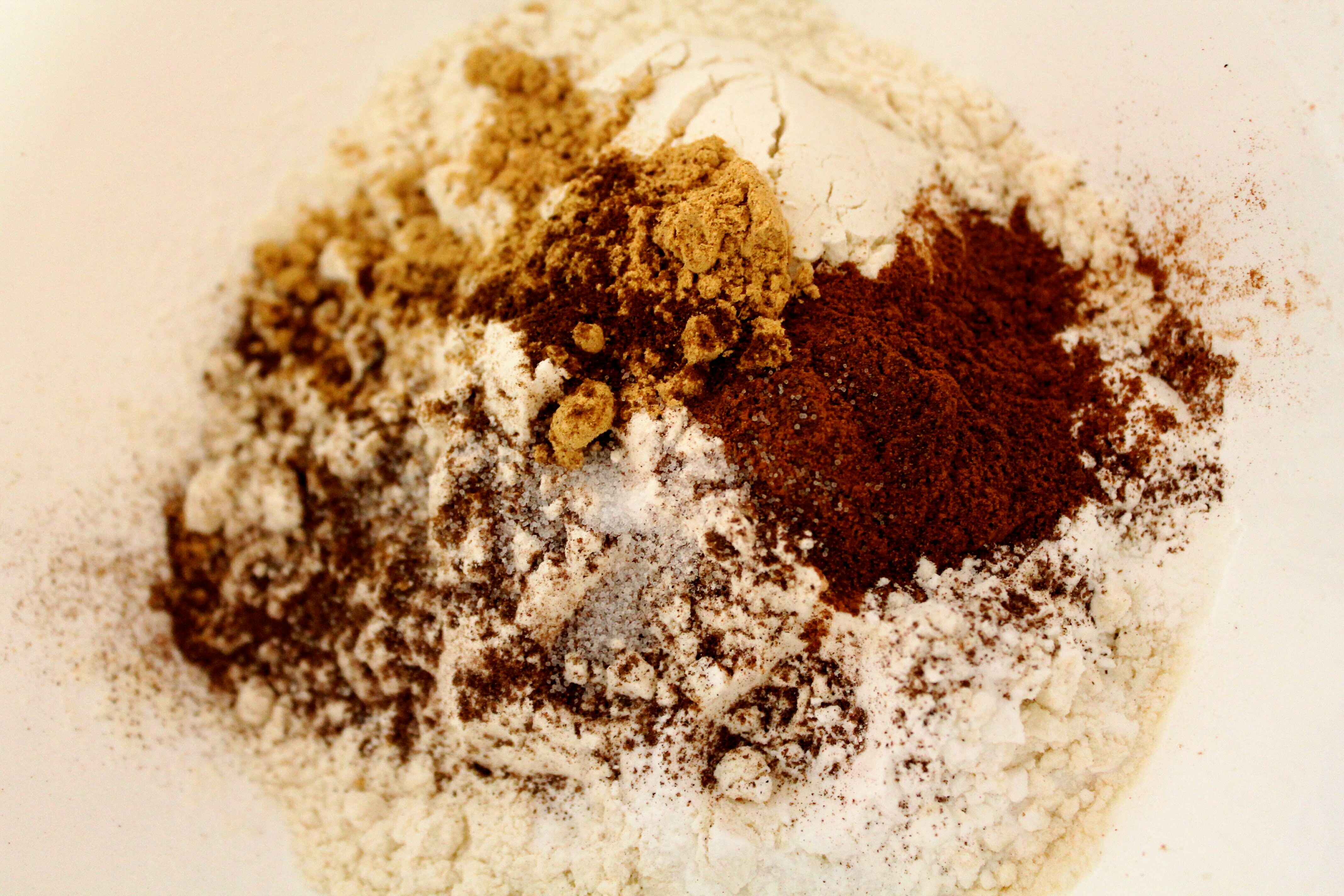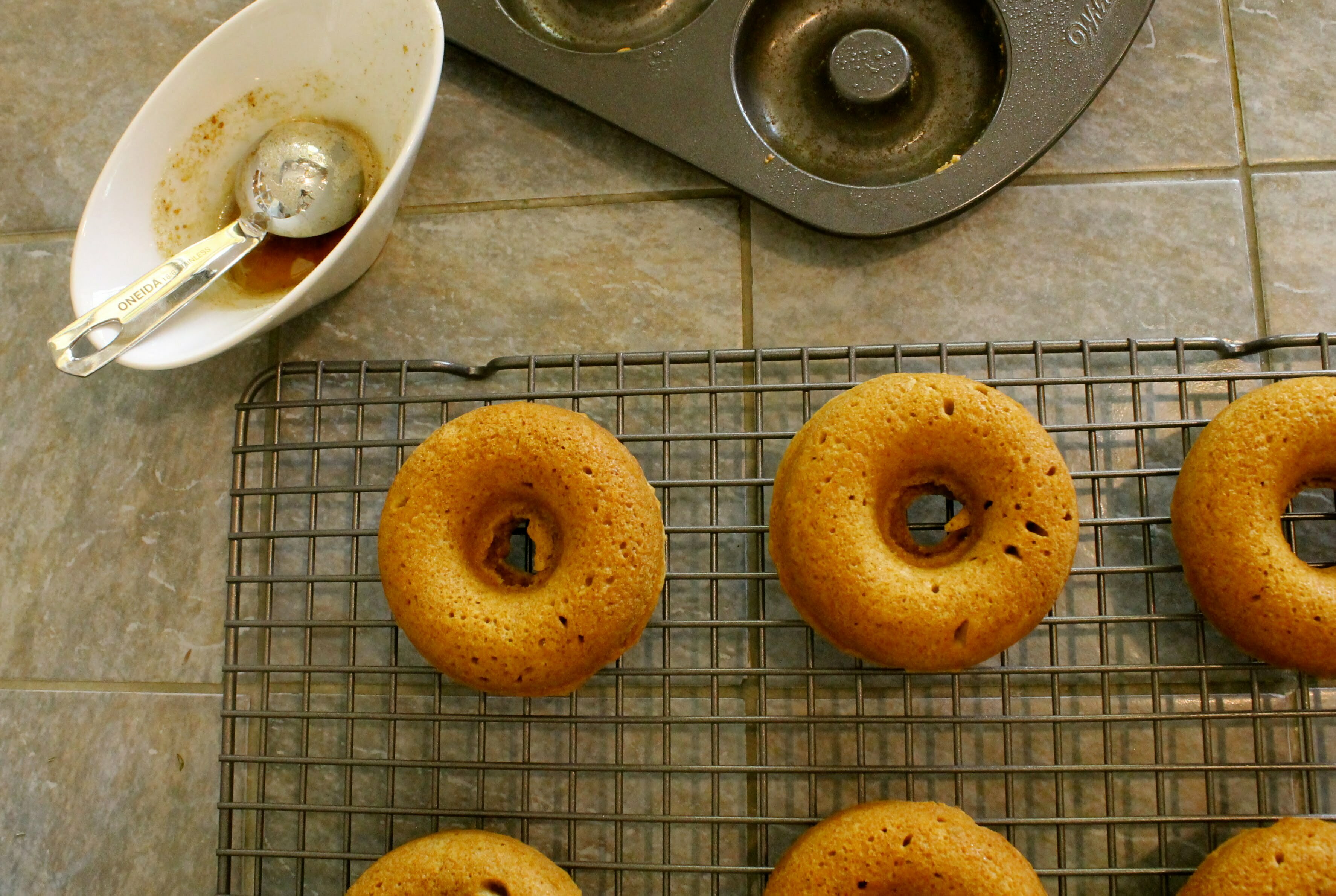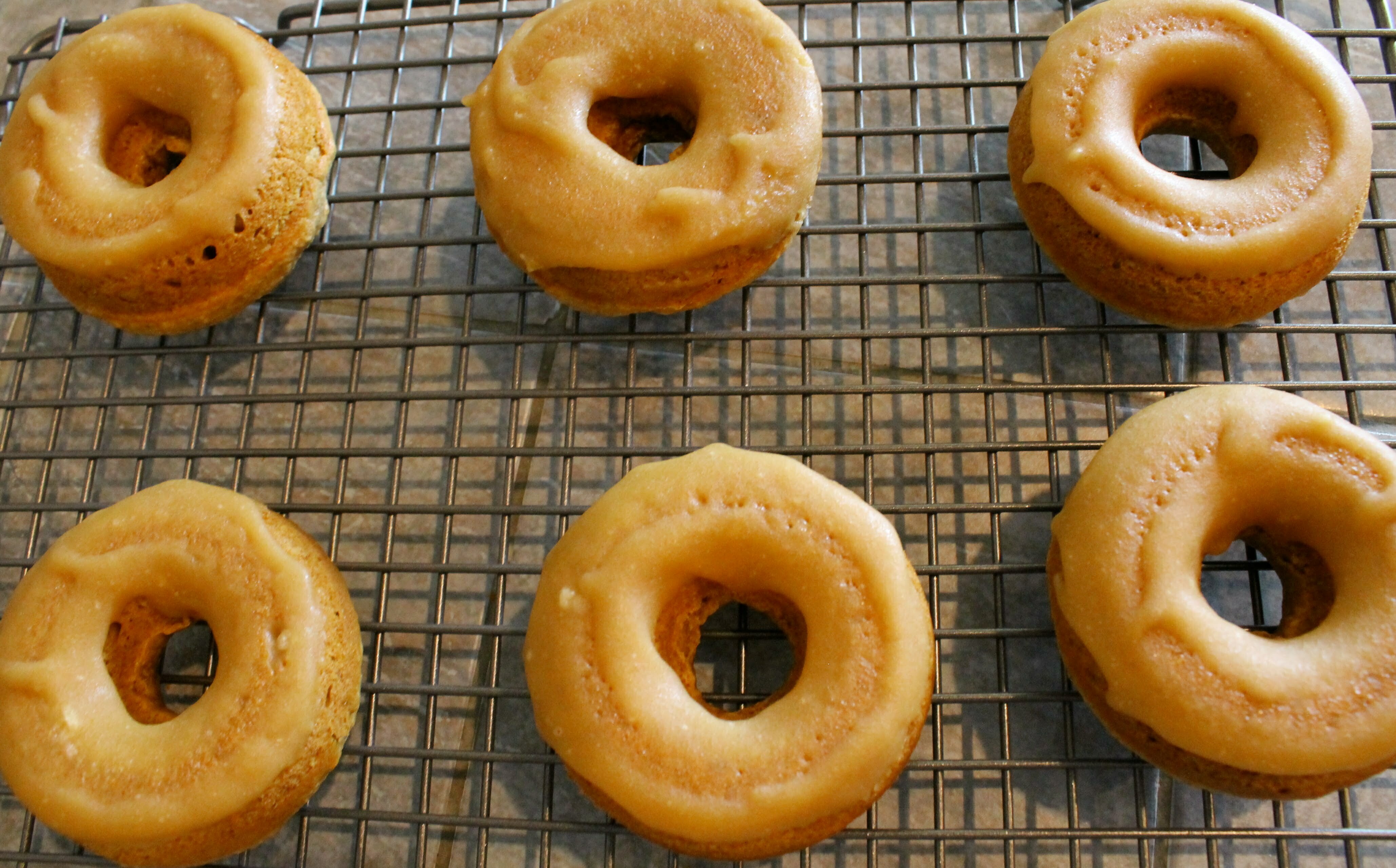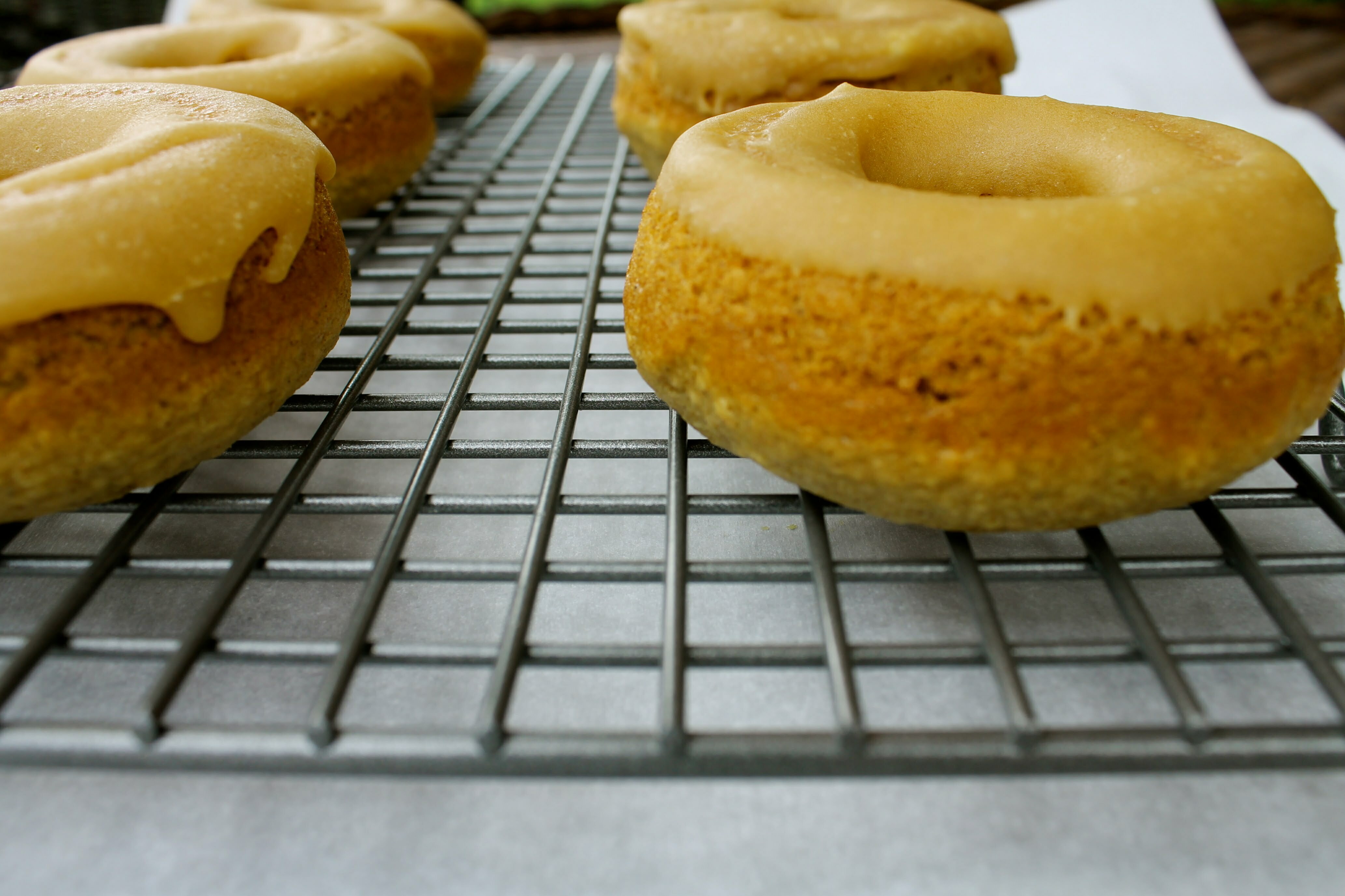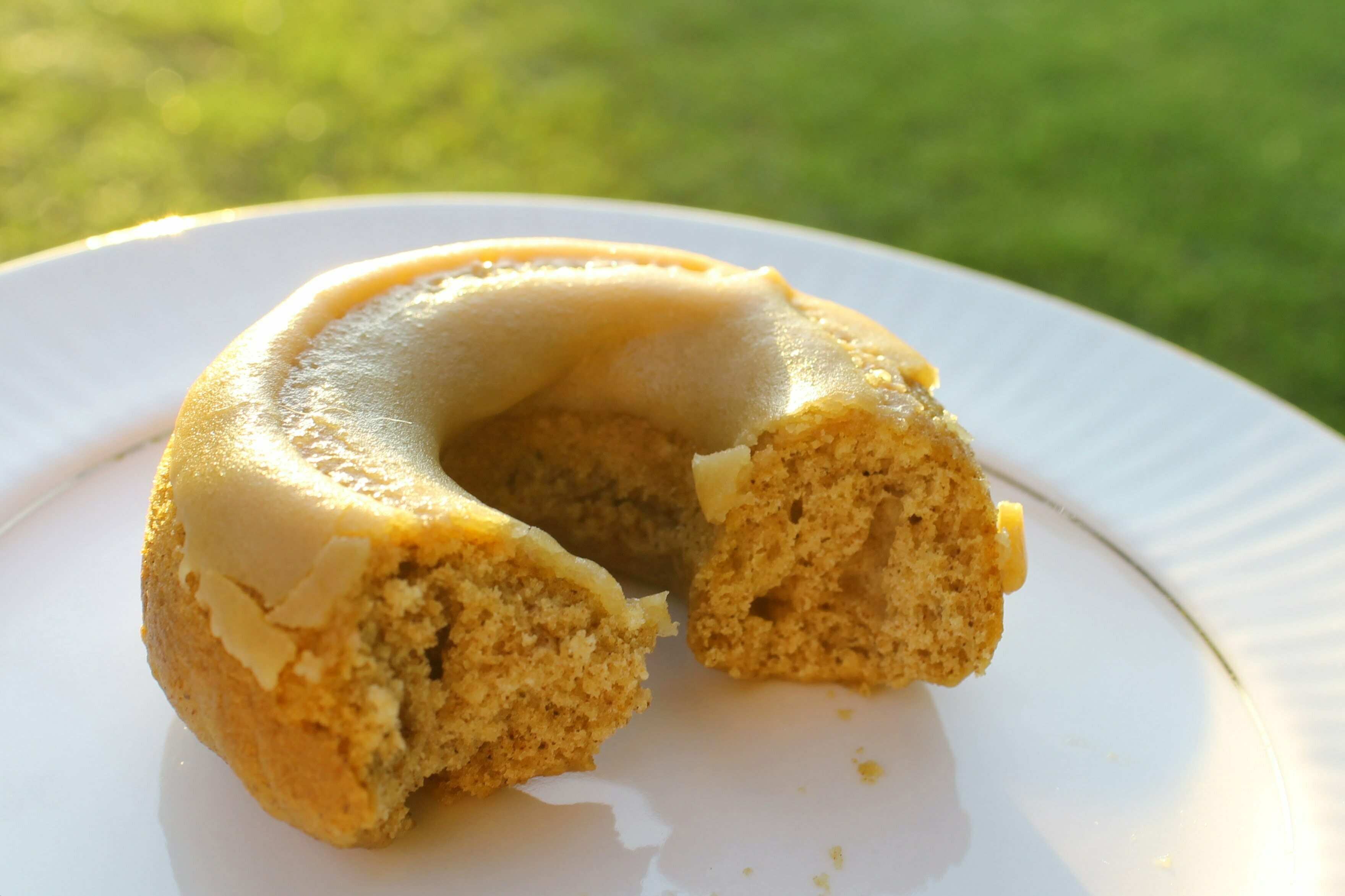 Brown Butter Gingerbread Donuts was created by Food&_ community member: