Recipe
French Vanilla & Cacao Pancakes with Raspberry Compote
Words & Photography by

Lisa Brooke
For me, brunch is the best meal of the day. The smell of fresh cafe style corn fritters with relish, the golden light that seems to come at that time of the day: it's all rather etherial and other worldly. And sometimes we want that brunch experience at home.
These pancakes have all the glamour of a fancy brunch date with none of the stress…or mimosa. 

These are gluten free and healthy. We all know quinoa is king, so I won't preach.
Ingredients
2 cups quinoa flour
1 tbsp french vanilla extract
1/4 cup cacao nibs
1 tbsp stevia powder (substitute with 1 tbsp honey or maple syrup)
2 tsp baking powder
1 1/2 cups almond milk (substitute with soy, skim, whole or other nut milk if desired)
2 tbsp flaxseed oil, plus extra for cooking
1 tsp vanilla extract
2 large free range eggs
1 cup frozen raspberries
Method
In a large bowl, whisk together quinoa flour, stevia, baking powder, and cacao nibs.
In another bowl, whisk together milk, oil, vanilla, eggs (and honey or maple syrup if substituting) until well-combined.
Stir the wet ingredients into the dry ingredients and mix until combined.
Heat a large well-oiled, pan over medium heat. Add batter in 1/4 cup scoops, cooking until small bubbles begin to form on the pancake's surface.
Flip and cook the opposite side for another 1-2 minutes.
Meanwhile, in a small jug, heat raspberries for 40-50 seconds or until soft.
Serve immediately with the hot raspberries.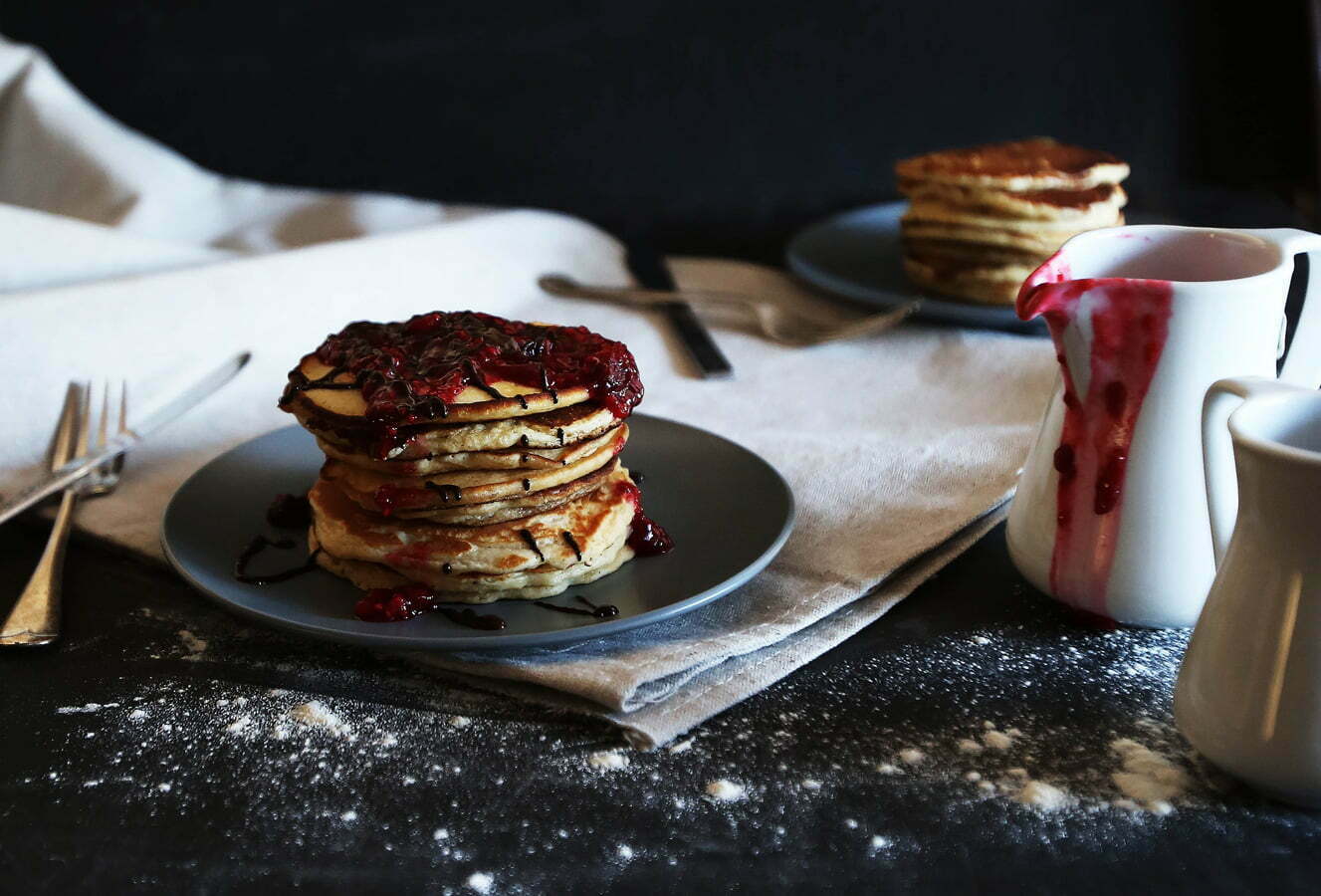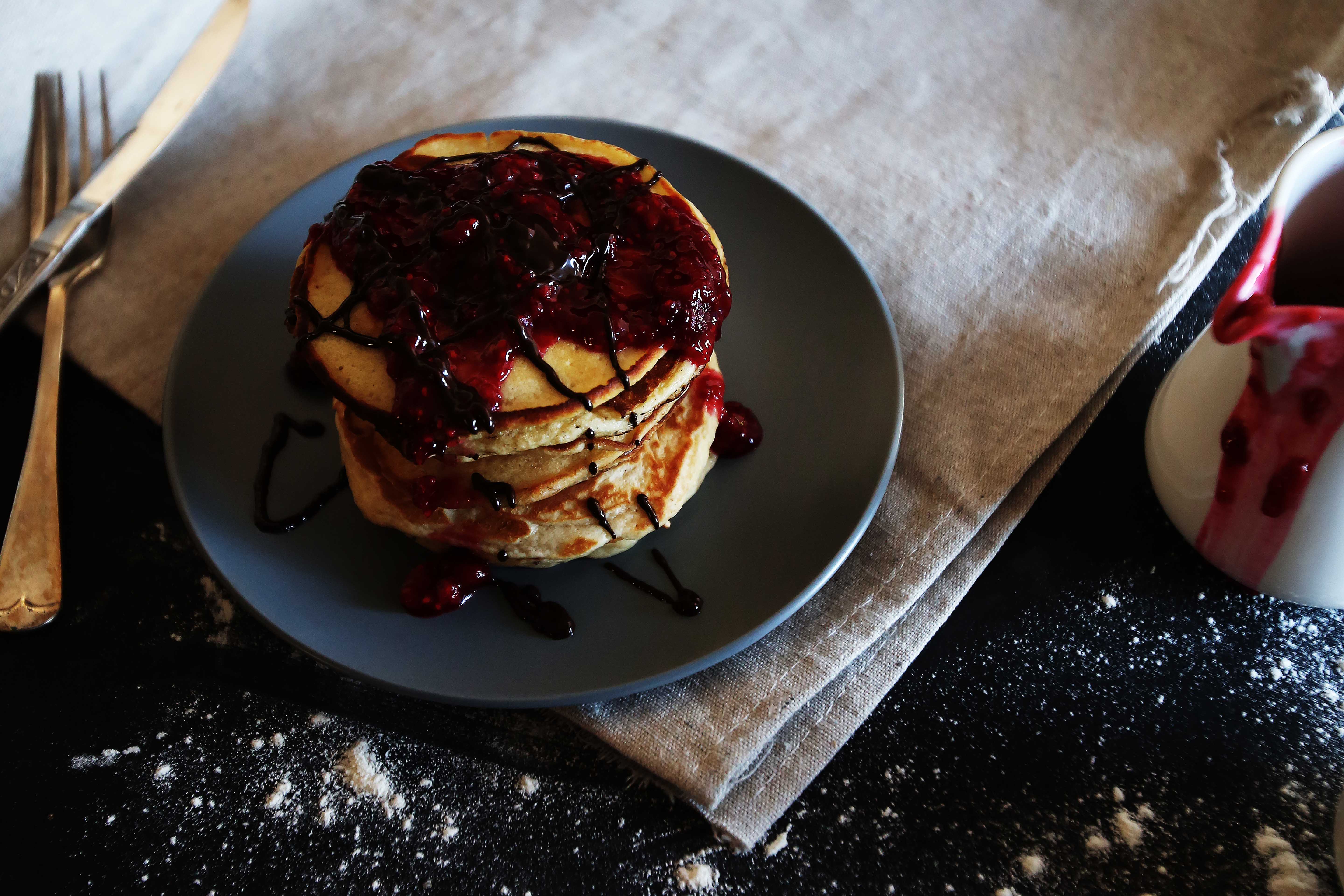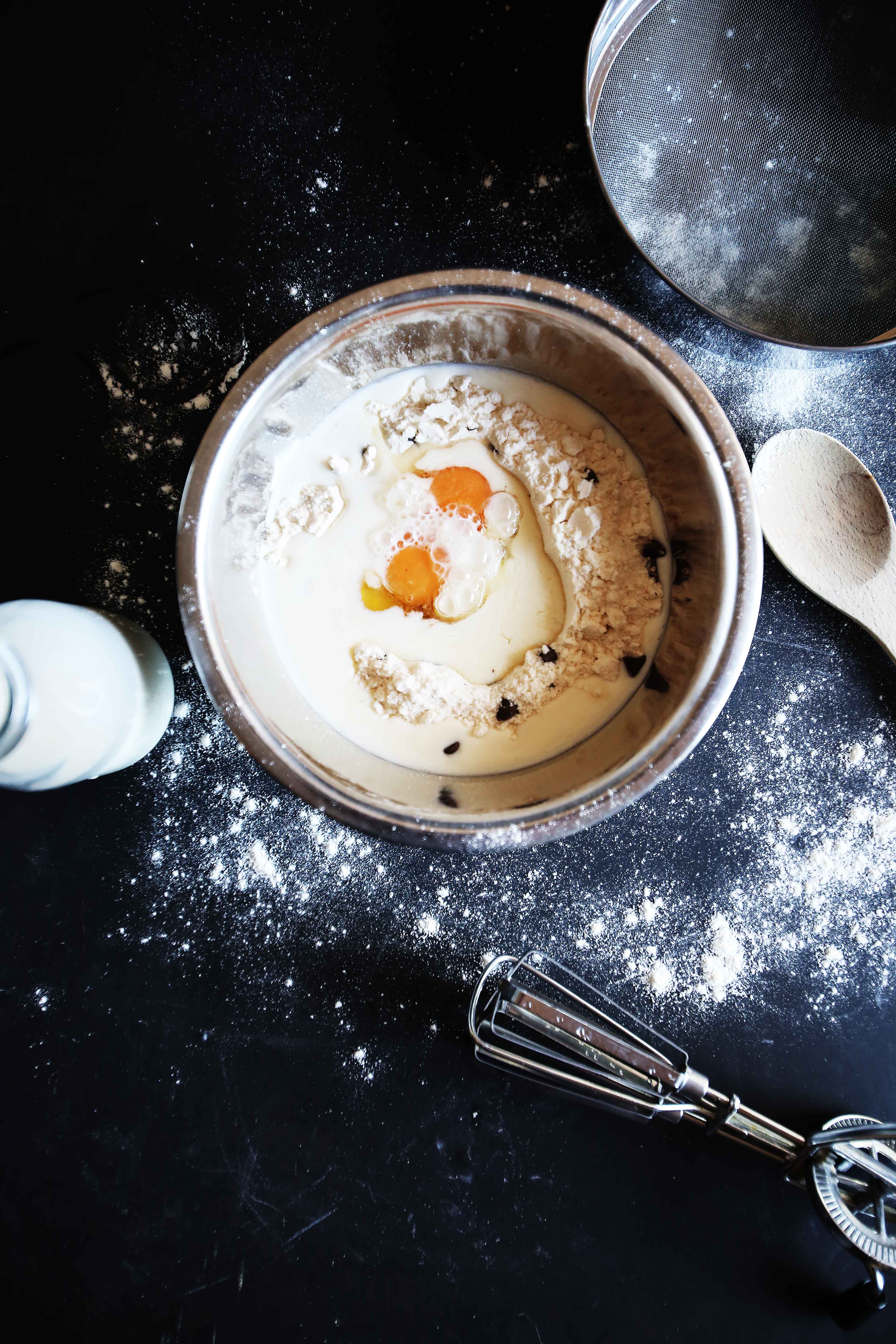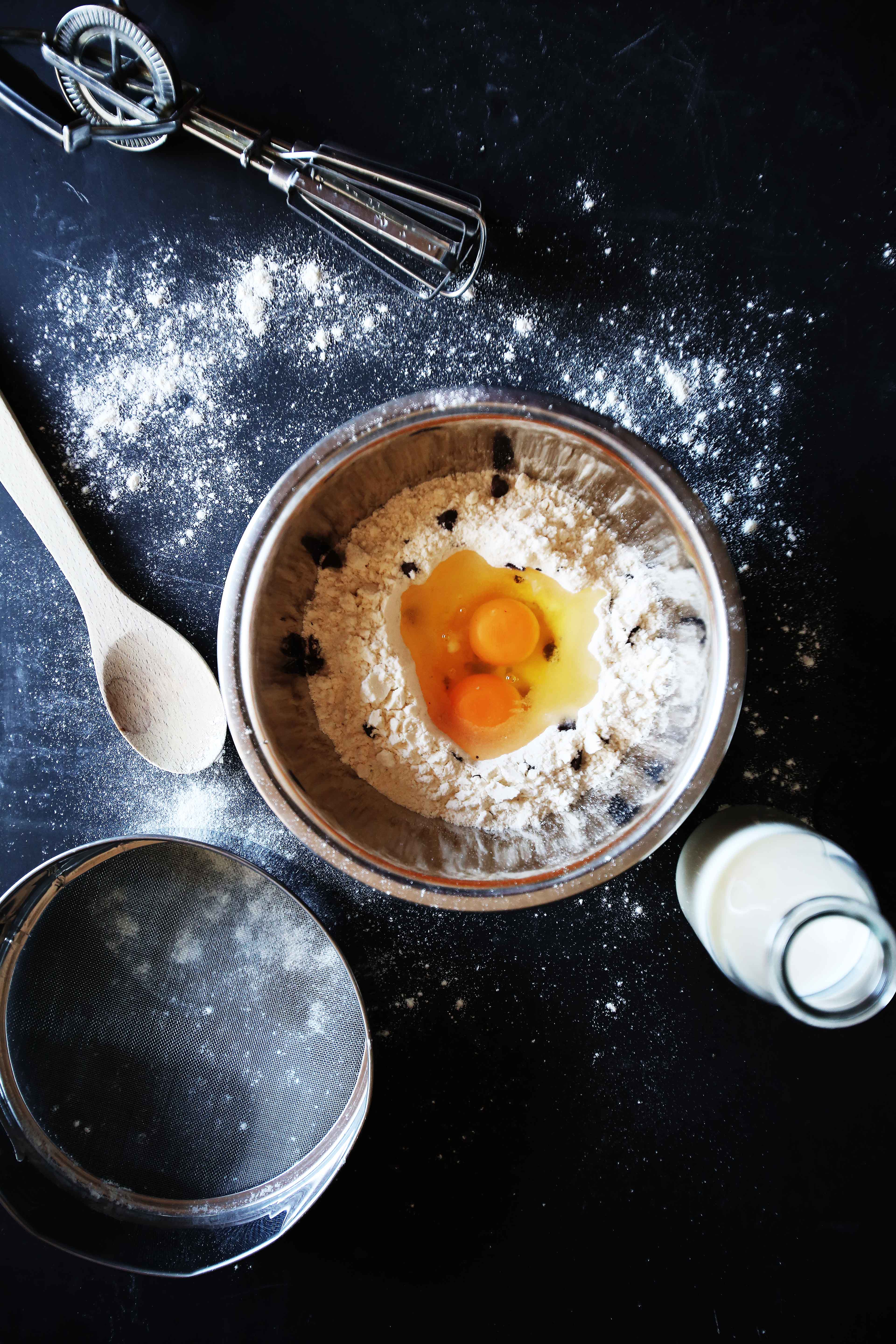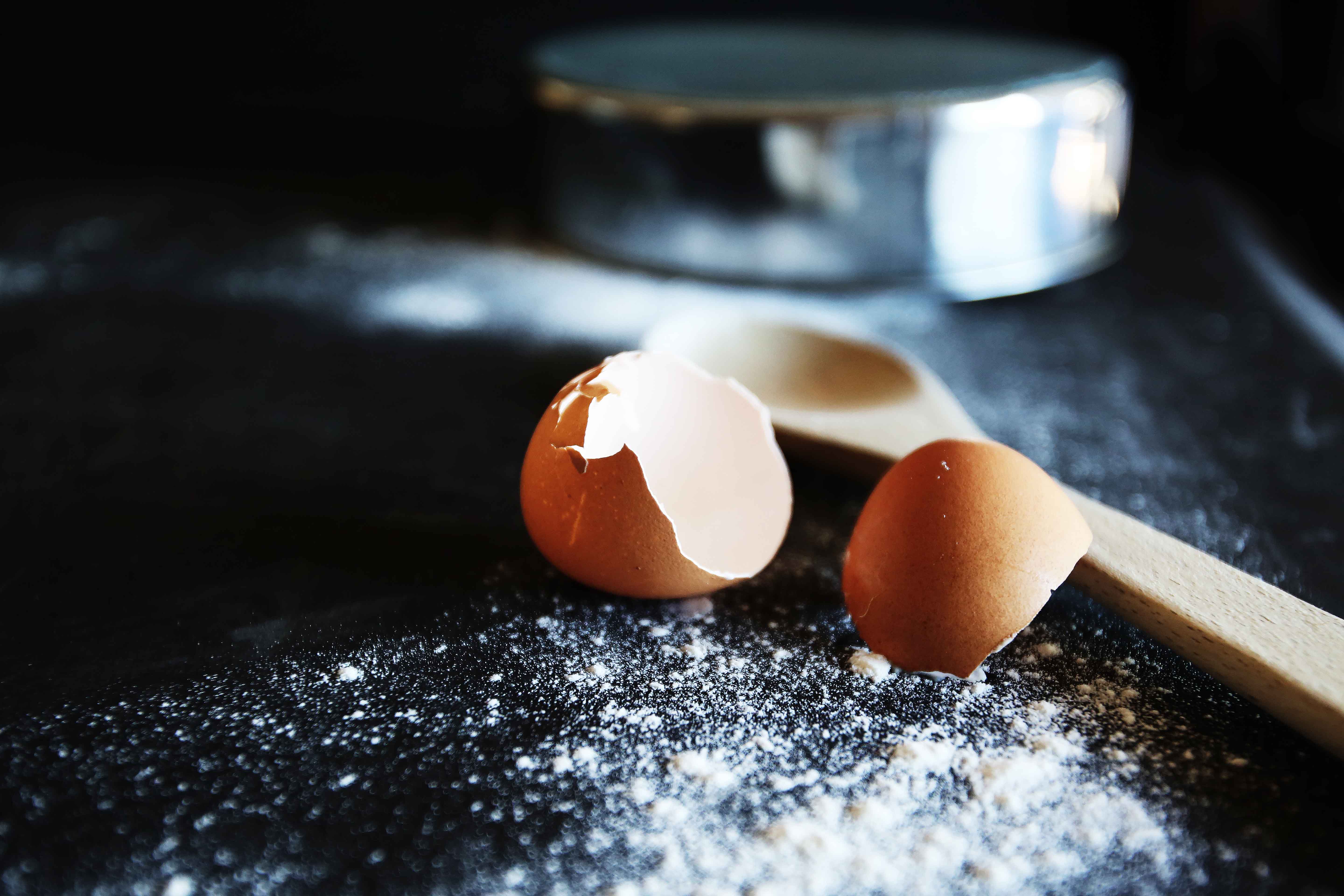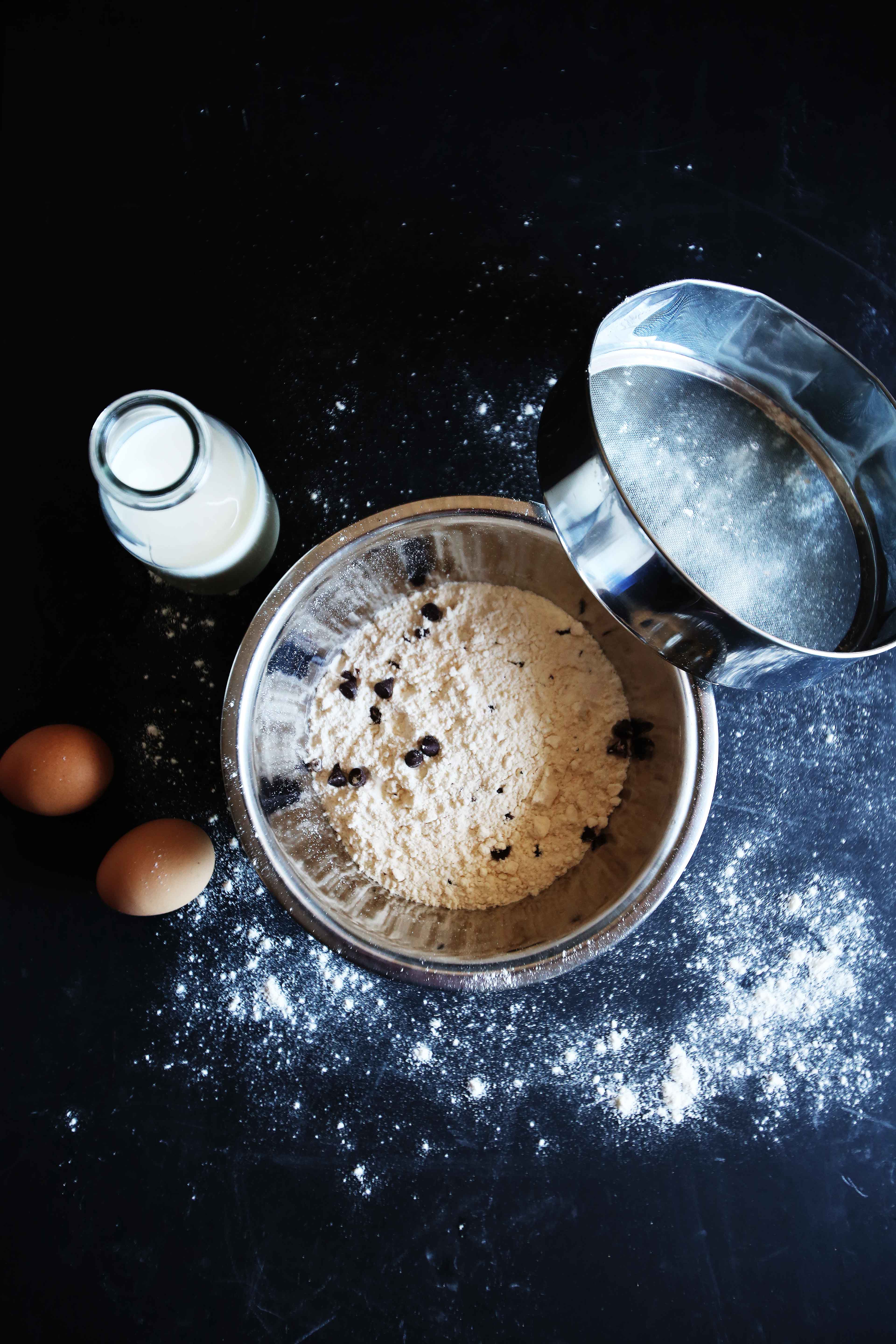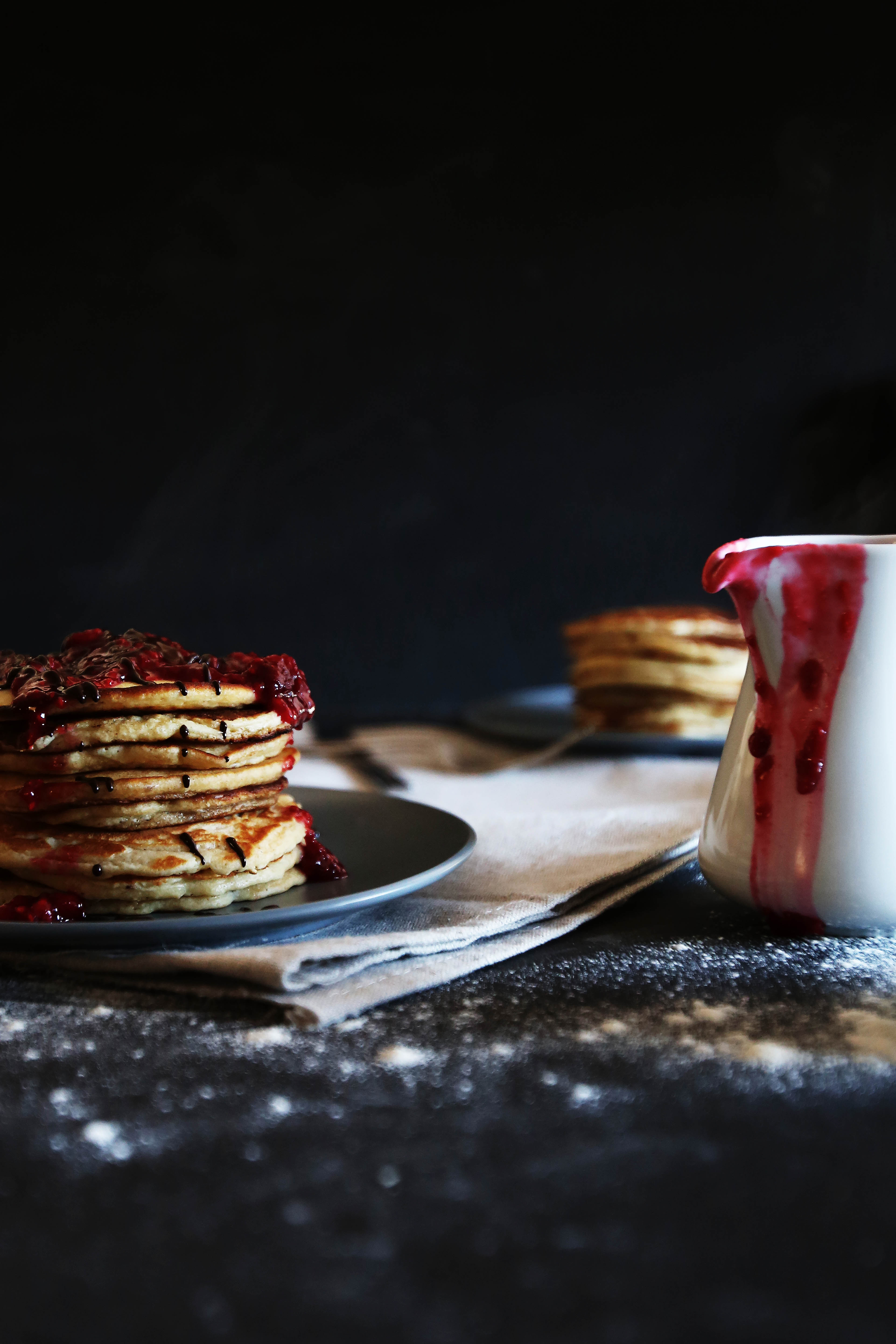 French Vanilla & Cacao Pancakes with Raspberry Compote was created by Food&_ community member: