Recipe
Kale Salad With Orange-Tahini Dressing
Recipe & Photography by

Linn Thorstensson
Kale is one of those super foods, considered so due to its high nutritional content. Kale is part of the Brassica family, the same family as brussel sprouts, cabbage and broccoli. The members of the Brassica family are all high in the cancer protective phytochemical indol-3-carbinol. Kale is a rich source of Vitamin A, K and C. It is also rich in calcium and iron making it a good vegetable for anyone suffering with osteoporosis. It has a subtle flavour and is a nice leafy green to use in smoothies. It can be cooked, steamed or sautéed. But the best thing of all, you don't have to get it flown across the world to get access to its super powers. Chances are you can easily grow it in your own garden patch.
I think kale is the perfect leafy green to use in salads during the winter months, when other raw leaves are not readily available. This salad is loaded with flavours and nutrition to boot. Tuck in!
Ingredients
Four large leaves of curly kale
A handful of purple grapes
1/2 pomegranate – de-seeded
For the dressing:
2 tbsp of olive oil or cold pressed rapeseed oil
1 tbsp apple cider vinegar
Juice of 1/2 orange
Zest of one orange
2 tbsp tahini – sesame paste
A pinch of sea salt & freshly ground black pepper – to season
Toasted seeds – as topping for extra crunch
Method
Wash the kale thoroughly to remove any dirt on the leaves. Cut off the thick stems. Finely chop the kale once you have removed the stems. Cut it fairly fine to make it more digestible.
To make the dressing, combine all the ingredients in a bowl and whisk until well combined. Taste and season with sea salt and black pepper. Pour the dressing over the chopped kale and mix it in well with your hands. As well as adding flavour, the dressing will make the raw kale easier to digest and less chewy. Wash and halve the grapes. De-seed the pomegranate. The easiest way to do this it to quarter it and peel the seeds out. If it is a particularly juicy one you can do it in a large bowl of water to prevent any splatter and little pink dots all over your favourite jumper. Add the grapes and pomegranate seeds to the dressed kale.
Before serving you can top with toasted seeds for extra crunch. For a quick easy lunch, I served this salad with a boiled egg and some smoked organic salmon. It works equally well with white fish or as a side to a vegetarian meal with whole grains.
Your salad will stay fresh for up to three days if kept in an airtight container in the fridge.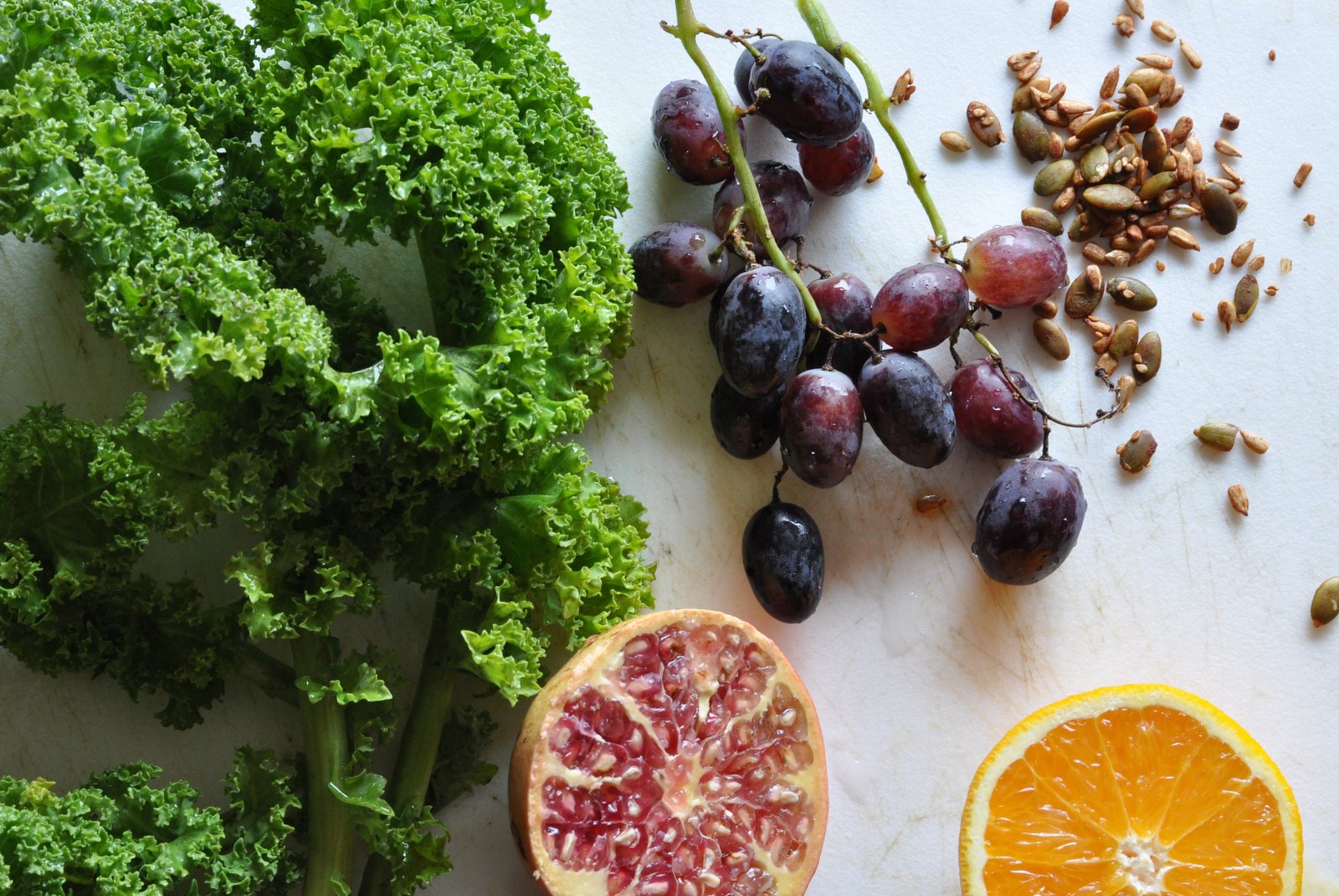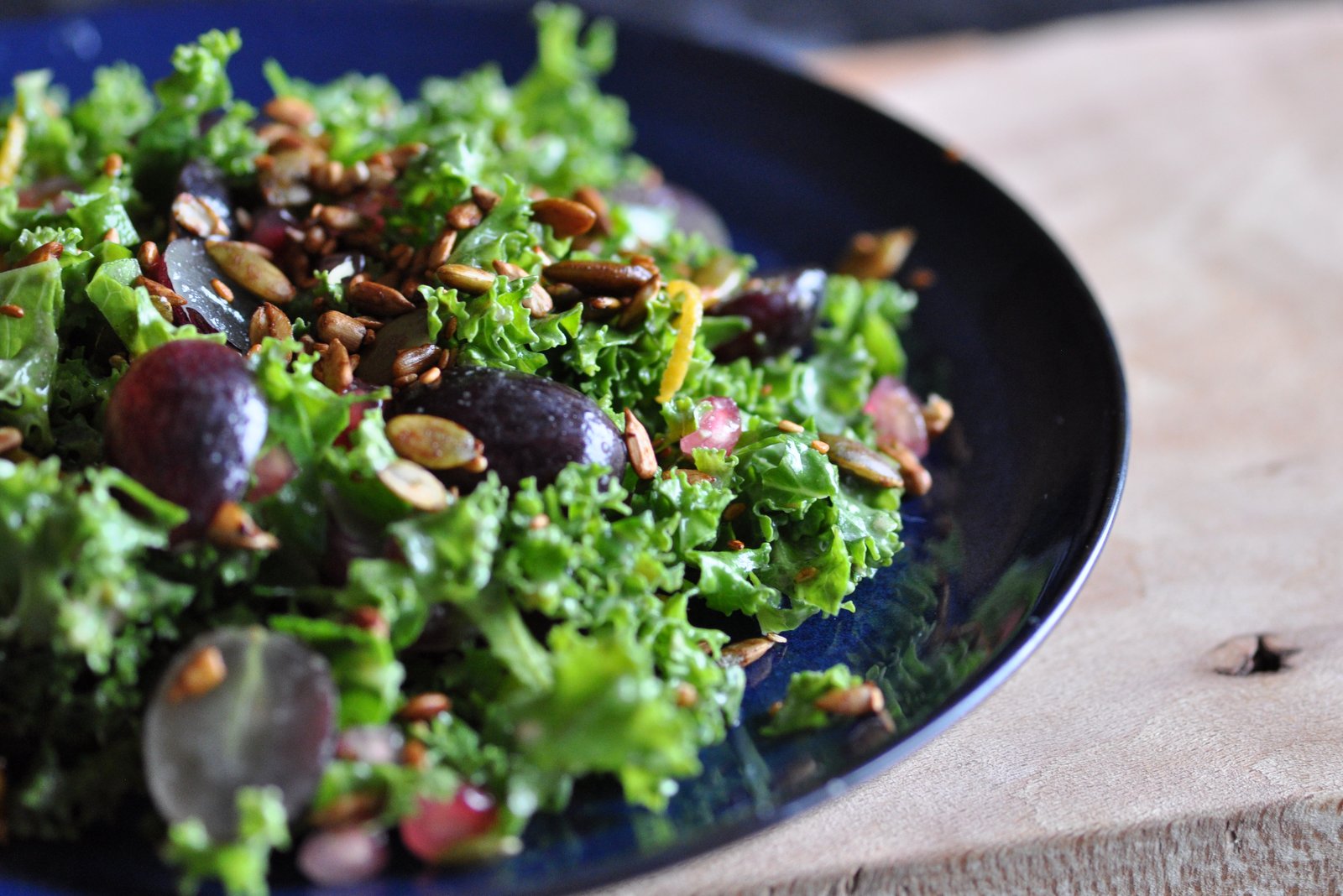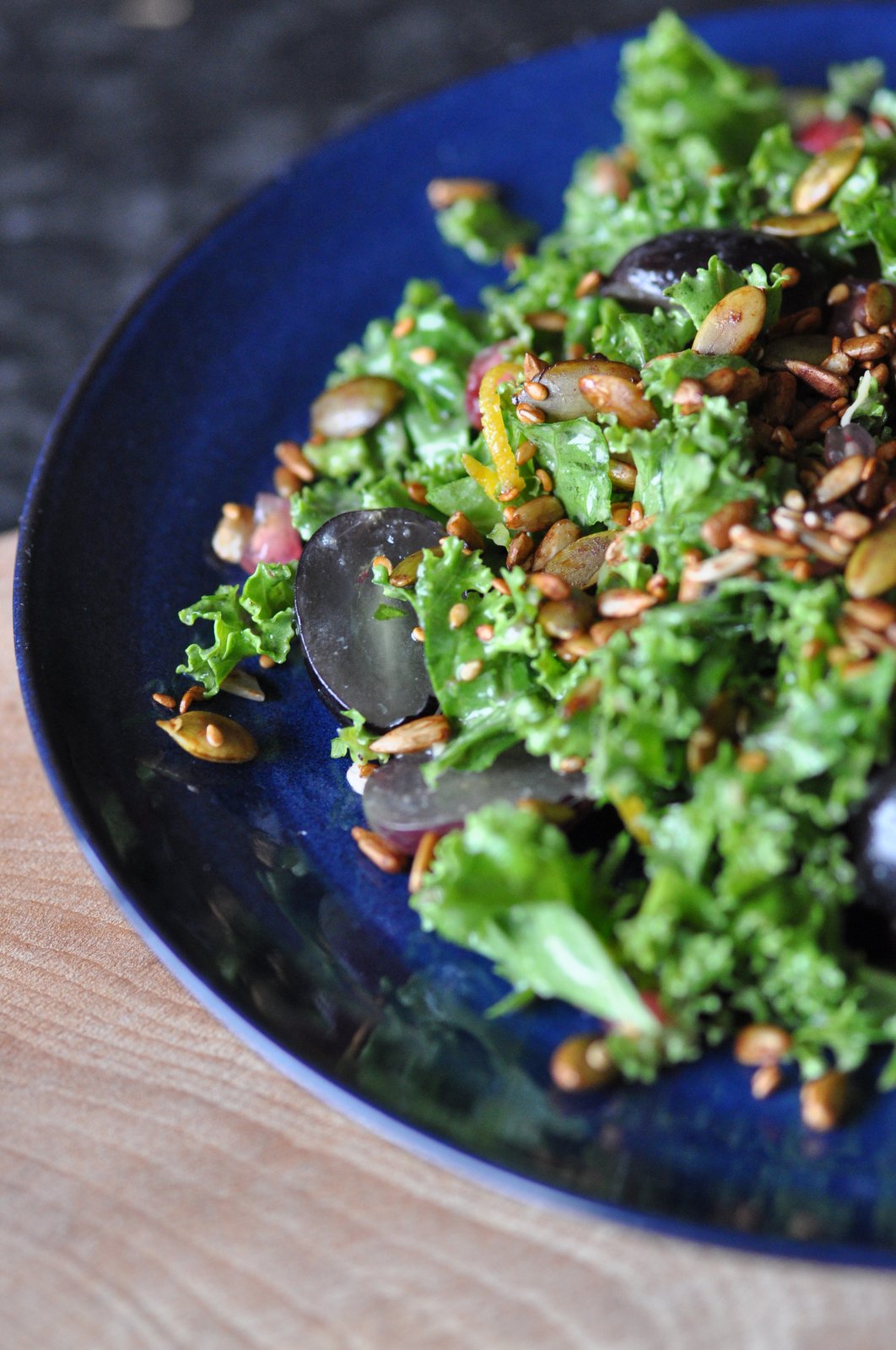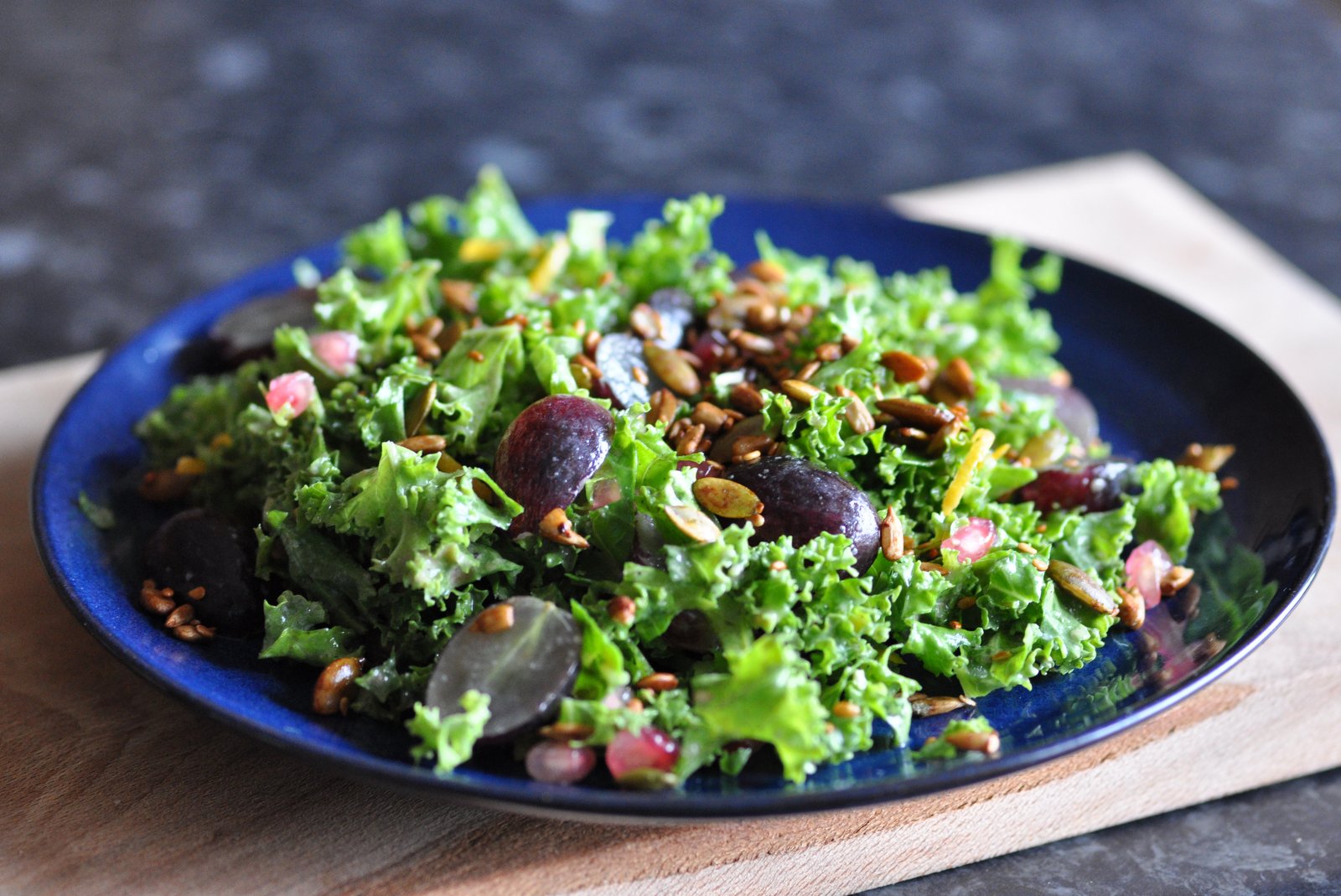 Kale Salad With Orange-Tahini Dressing was created by Food&_ community member: