Recipe
Midweek Staples: "Swedish" Red Lentil Soup
Words & Photography by

Linn Thorstensson
I grew up in Sweden. In fact, I am Swedish, despite my Irish accent. So this recipe is a little nostalgia trip for me. It is also a perfect mid-week staple dinner, or lunch.
Growing up, my mother was a fully-fledged vegetarian, so beans and lentils featured quiet heavily on the weekly menu. Today I eat meat every now and then as I enjoy the variation, but the love of lentils never really left me. They are the perfect pantry staple; cheap, nutritious, full of protein, loaded with fibre and super versatile. What's not to like?
I use red lentils a lot. They are great for people who are not used to cooking with pulses, as they don't need pre-soaking. You can throw them into virtually anything and quickly boost the nutrition content of the dish. Red lentils can also be used as the centre piece of a dish, to create a quick and filling meal in no time.
This recipe is a slight adaptation from a recipe featured in a Swedish cookbook by Catherine Schück. Her recipes are beautifully simple, using basic wholefood ingredients. This type of cooking echos my own cooking preferences, using only a few simple, fresh, wholesome ingredients.  This soup is a meat-free take on the classic Swedish staple "Ärtsoppa", traditionally eaten on a Thursday, and normally made from yellow split peas and served with bacon pieces and pancakes as dessert. Here we have skipped the bacon and used the fabulous red lentils instead. It is the marjoram which gives this soup that particular flavour that I remember from having "Ärtsoppa" in school. Trust me though; this one is so much nicer!
Ingredients
1 ½  cup Red lentils, rinsed and pre-soaked for 1h (pre-soaking is optional, not necessary)
1 small onion, finely chopped
1 tbsp olive oil
700ml vegetable stock (fresh or made from stock powder)
A pinch of thyme, fresh or dried
A pinch of marjoram, fresh or dried
Sea salt & black pepper, to season
Method
Heat the oil in a medium sized pan. Add the onion and gently soften until translucent.
Add the lentils and stock and bring to the boil.
Reduce and gently simmer at a low heat for about 30 minutes, until the lentils are nice and mushy. If the soup is too thick, add a bit of extra water.
Add the thyme and marjoram towards the end of cooking for best flavour.
Season with sea salt & freshly ground black pepper, to taste. If you want the consistency to be smoother, you can quickly blitz the soup before serving.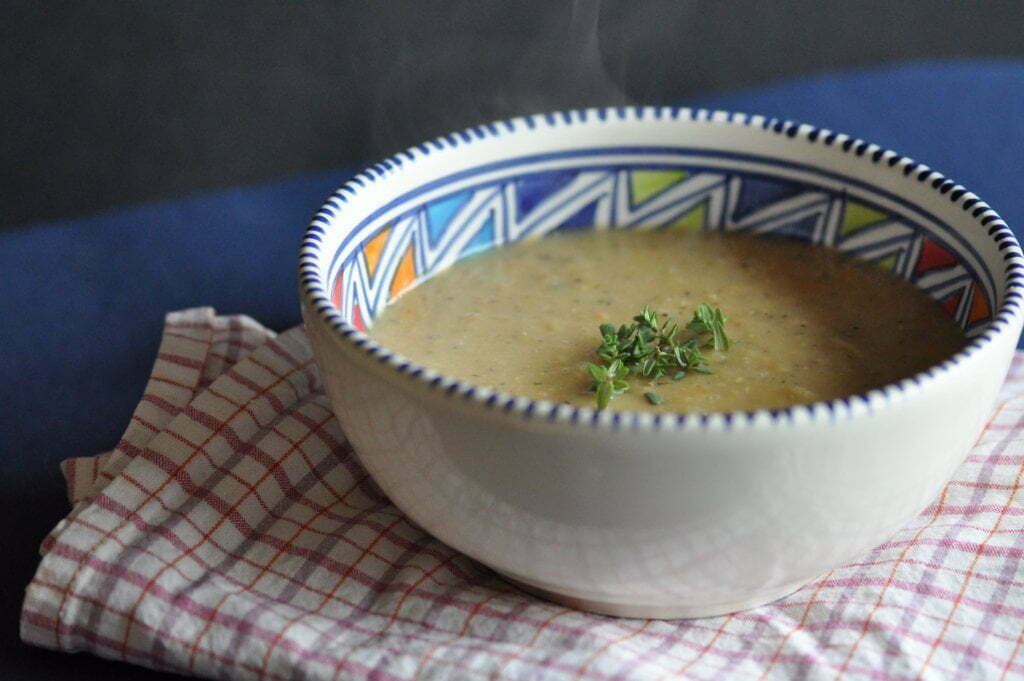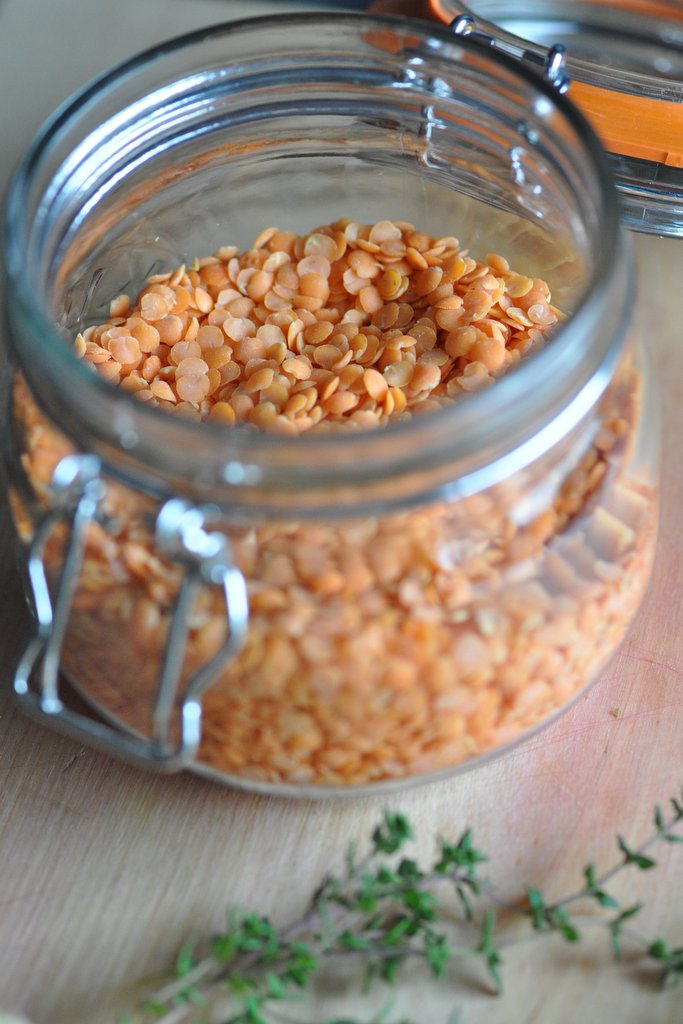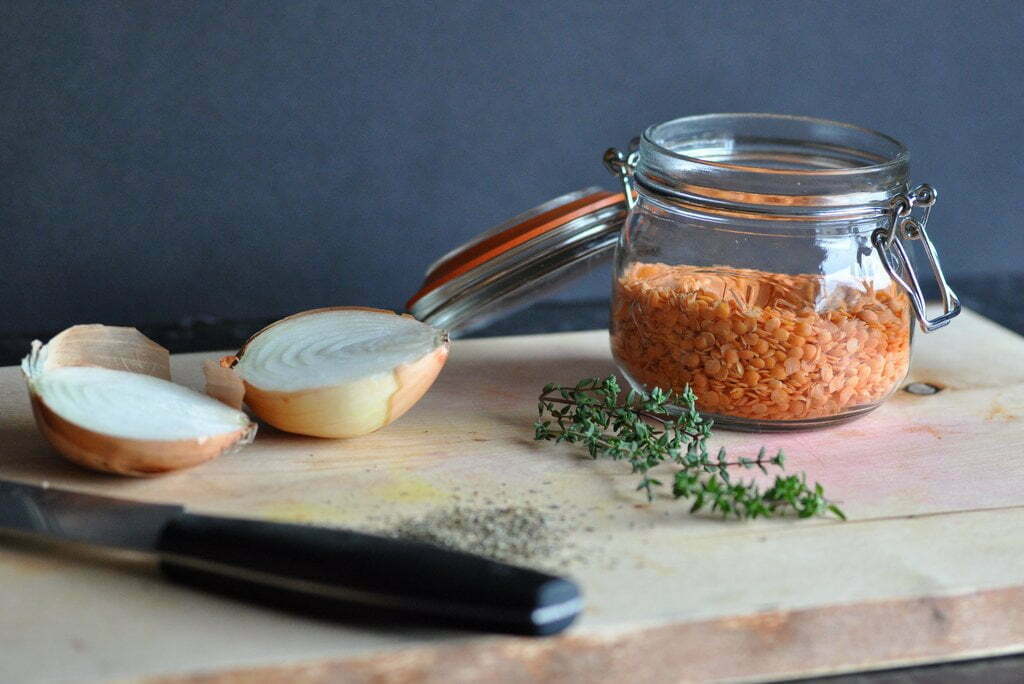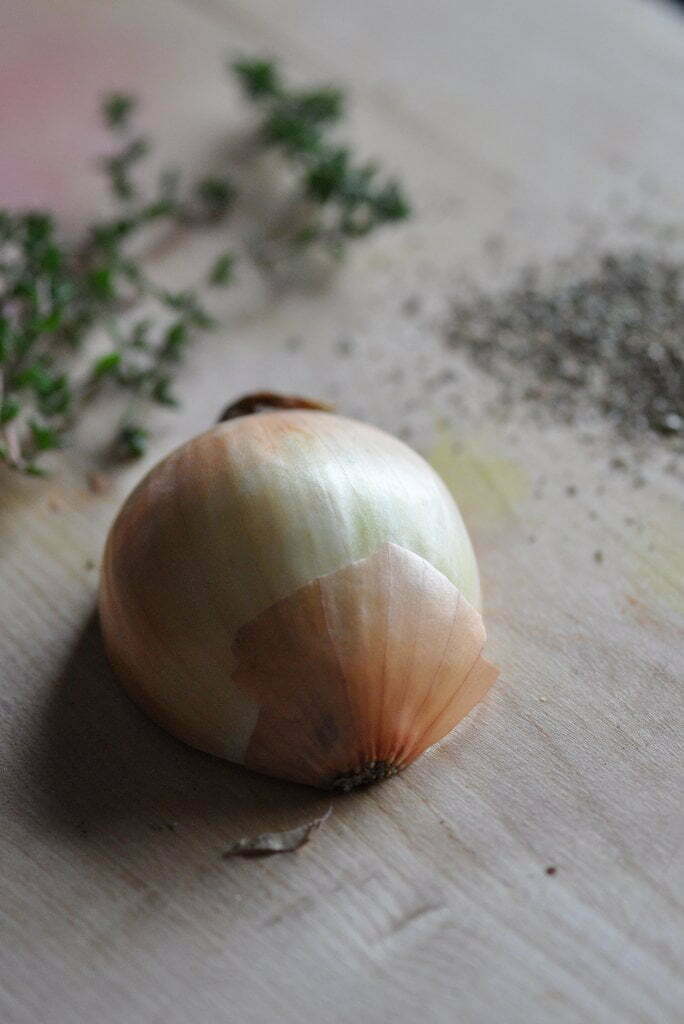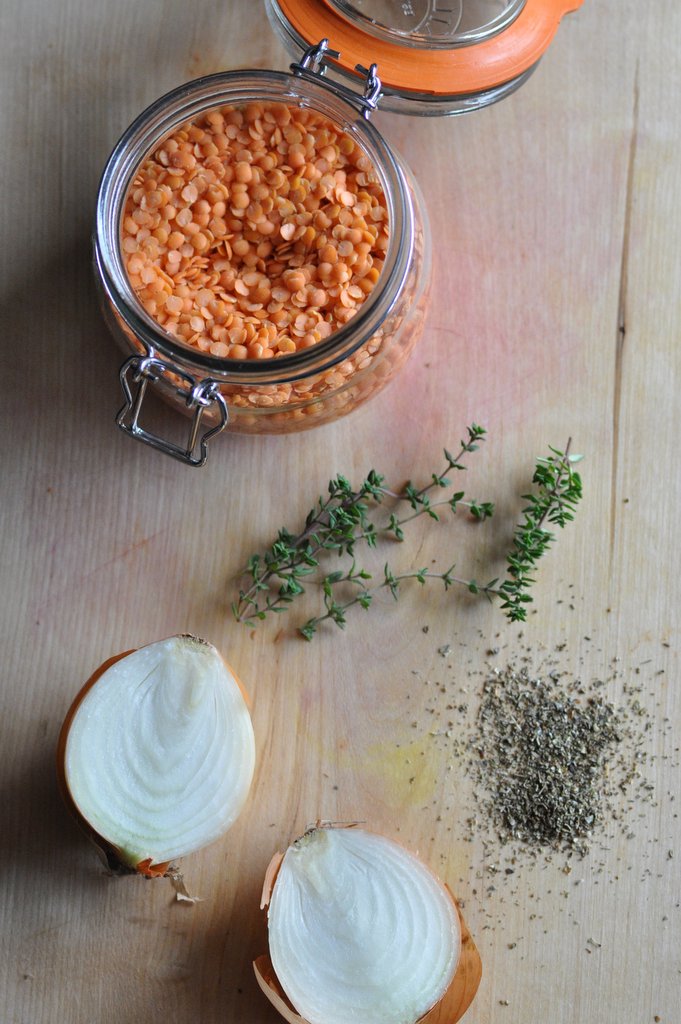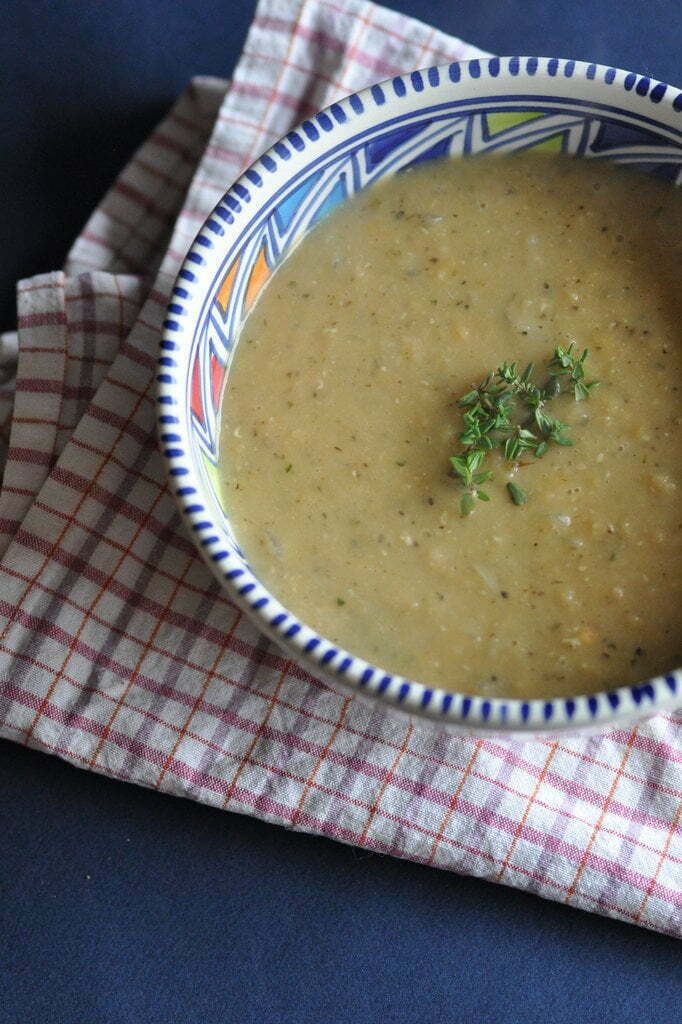 Midweek Staples: "Swedish" Red Lentil Soup was created by Food&_ community member: