Recipe
Moroccan Eggplant
Recipe by

Emily Fiffer

Photography by

Nathan Michael
Conversations about life are best done over plates of Moroccan eggplant. Spiced and kicky, sweet and charred, vibrant and alive – as far as I'm concerned, one cannot exist without the other.
I'll explain. But first, a bit about my mealtime partner in crime and best friend, H: possessor of every food fact known to man, cooking guru, business partner, and, lucky for me, always up for lively discussion regarding food, flavour, and the like. H is moving to New York. I won't pretend I'm not depressed as hell about it. But I'm trying to be supportive rather than weepy, which in this case means cooking dinner when we need a good talk. And, a few weeks ago, we did.
Turning 30 makes your head spin – I entered my third decade last year; H, just four months ago. To make sense of it all, you write lists (5-Year Goals; What Do I Want To Do With My Life; What Does It All Mean; Reasons To Move To Europe). Then you forge ahead with a rickety plan for what you want your life to look like. And, when all else fails, you eat.
Also, you talk – or attempt to. These talks – the ones where you don't know the answer, where over-analysis is standard and honesty is crucial, the ones that leave multiple bottles of wine in their wake – call for Moroccan eggplant. Mysterious and layered, comforting and warm, familiar with unexpected twists and turns; this dish begs you to explore, to delve deeper. To close your eyes and sense a glimmer of what's to come.
Ingredients
1 eggplant, halved
½ tsp. ras el hanout
1 garlic clove, minced
2 tbsp. olive oil
¼ c. kalamata olives, roughly chopped
3 dried figs, roughly chopped
½ c. cilantro, roughly chopped
2 tbs. pine nuts toasted in butter
Tahini sauce
3 tbsp. tahini
juice of ½ lemon
¼ tsp. ras el hanout
water to thin
Method
Preheat oven to 425.
Score crosshatch marks into each eggplant and place on roasting pan, 'x' side up. In a small bowl, mix olive oil, garlic, and ras el hanout. Spoon generously on each eggplant and rub into skin. Reserve extra. Roast eggplants until flesh is tender, about 25 minutes.
Meanwhile, toast pine nuts with a pad of butter until fragrant. In a small bowl, combine cilantro, figs, olives, and pine nuts. If you have olive oil reserved from roasting, add a few drips of that, too. In another bowl, make the tahini sauce by combining all ingredients and mixing thoroughly. Add water to desired thinness.
Remove eggplants from oven. Top with cilantro mixture and drizzle with sauce. Add a drizzle of good olive oil and season to taste.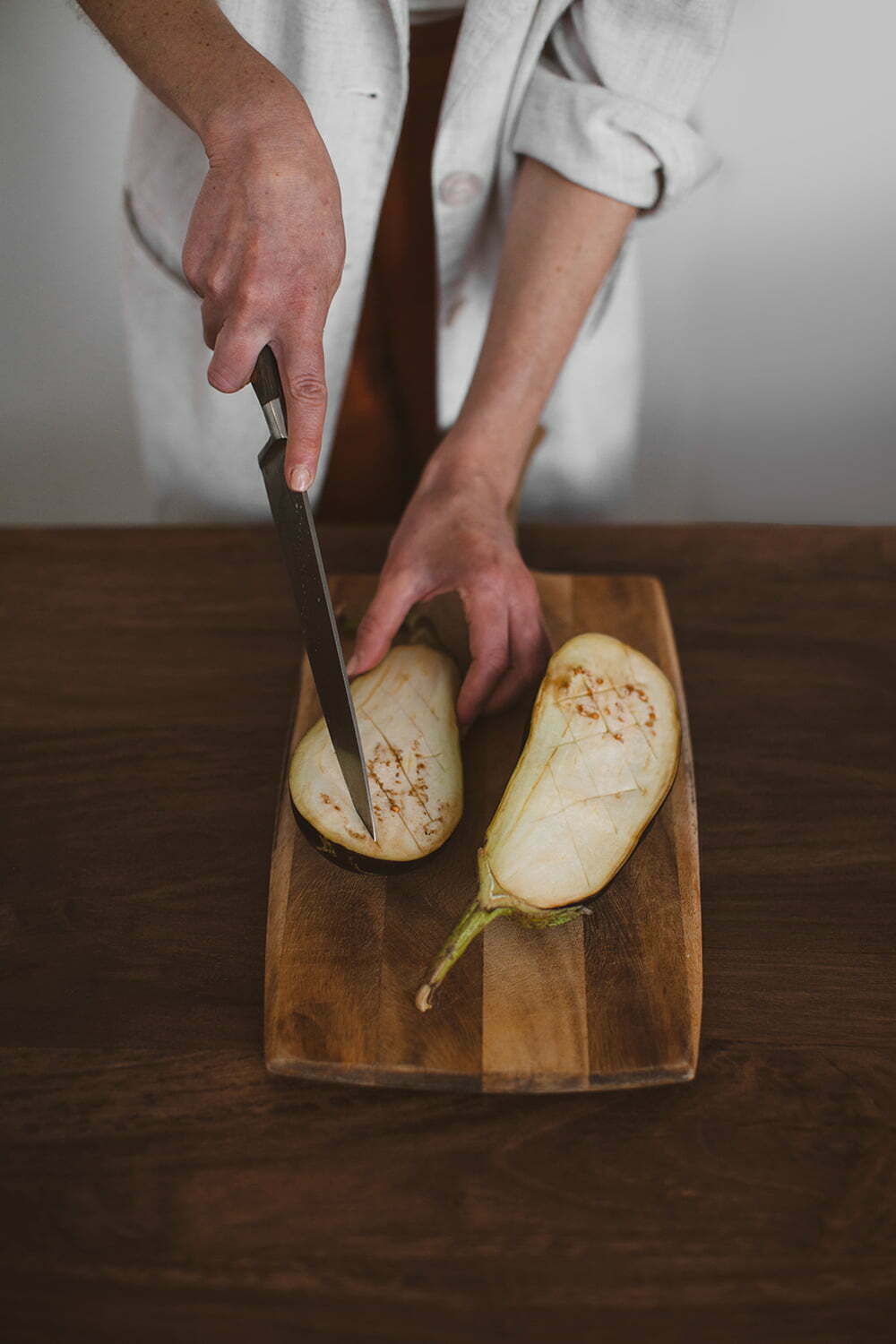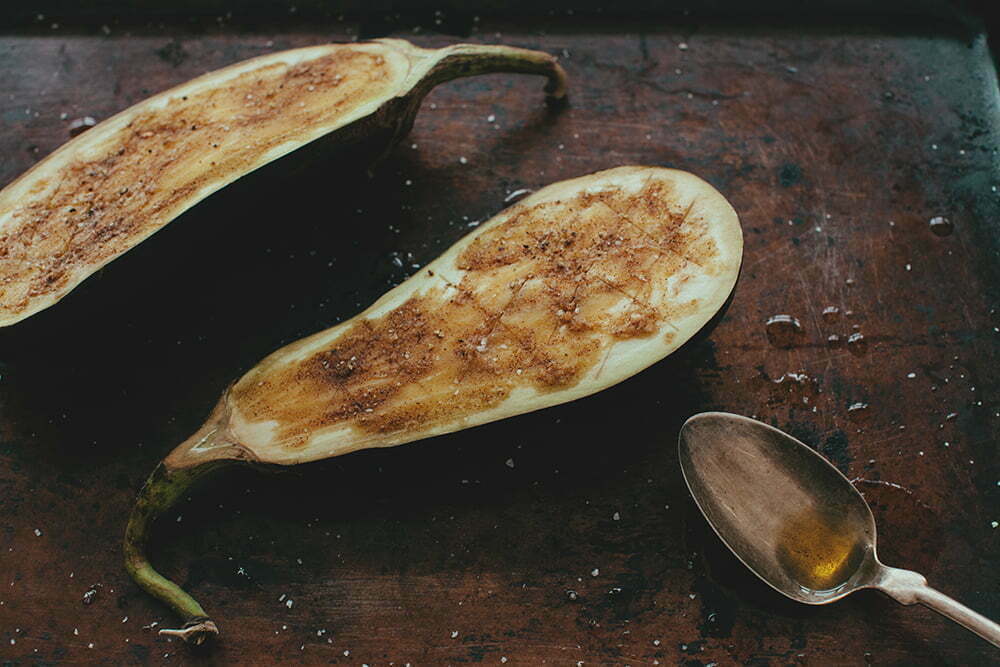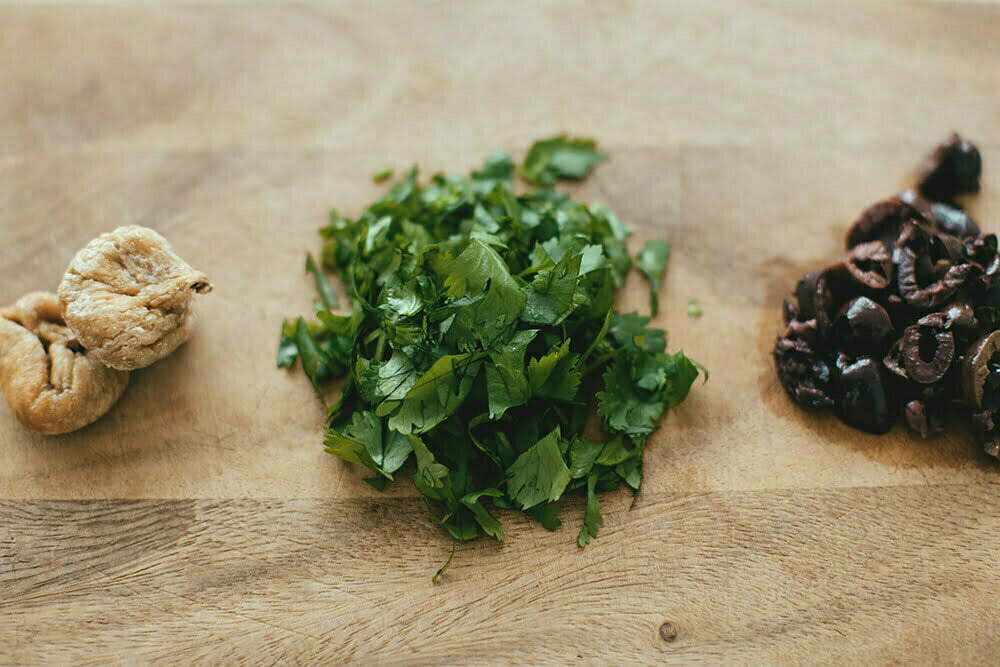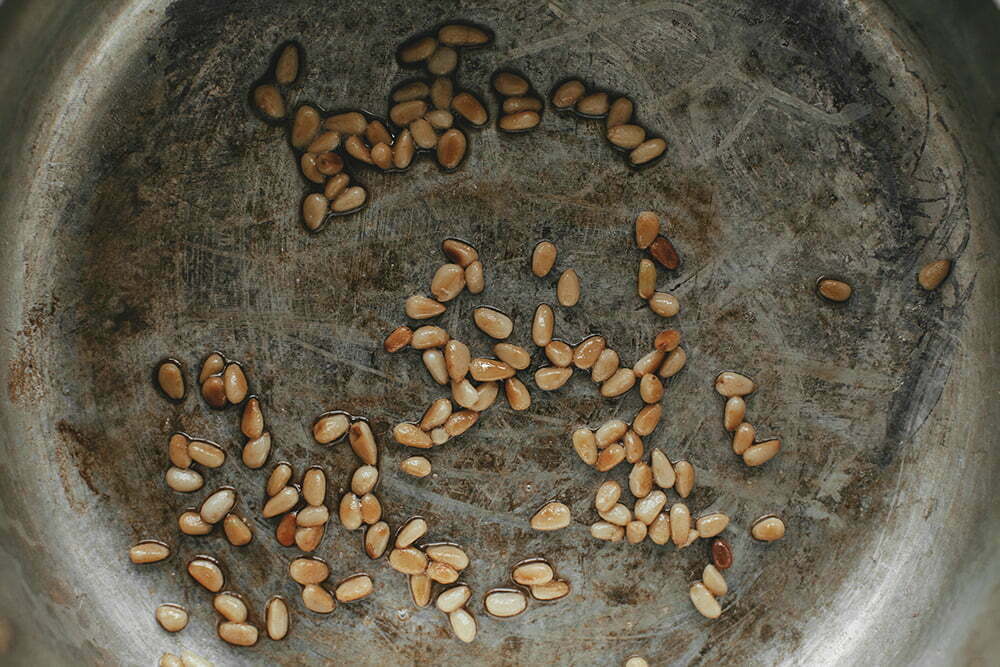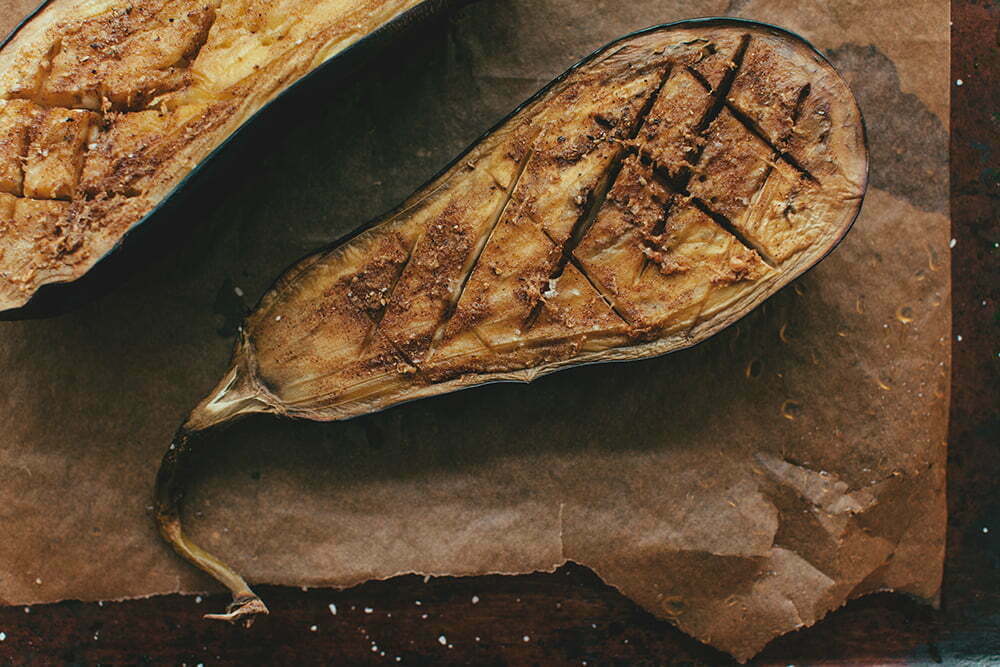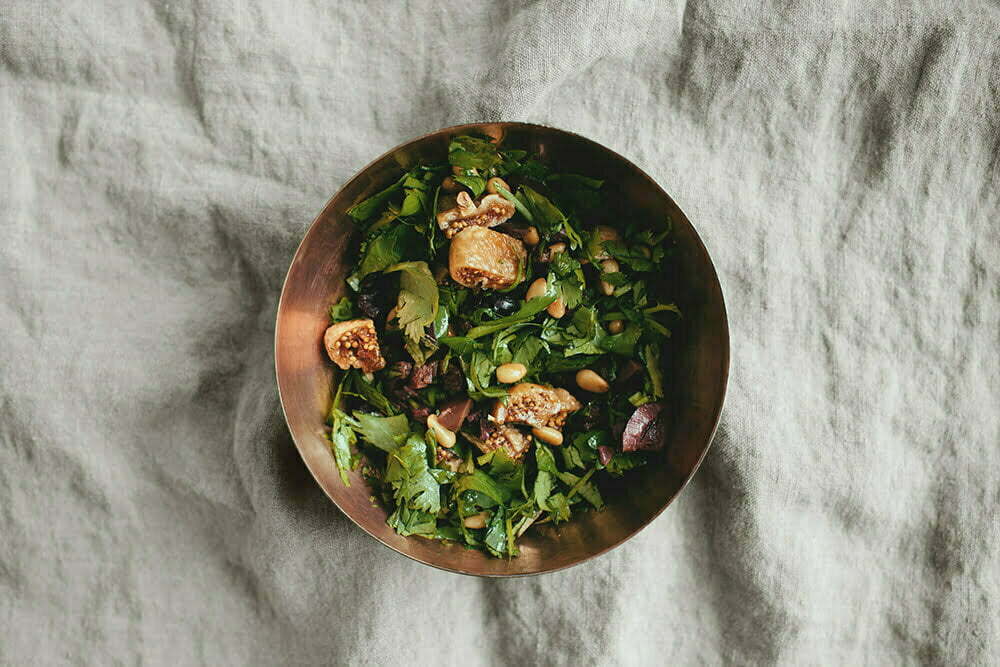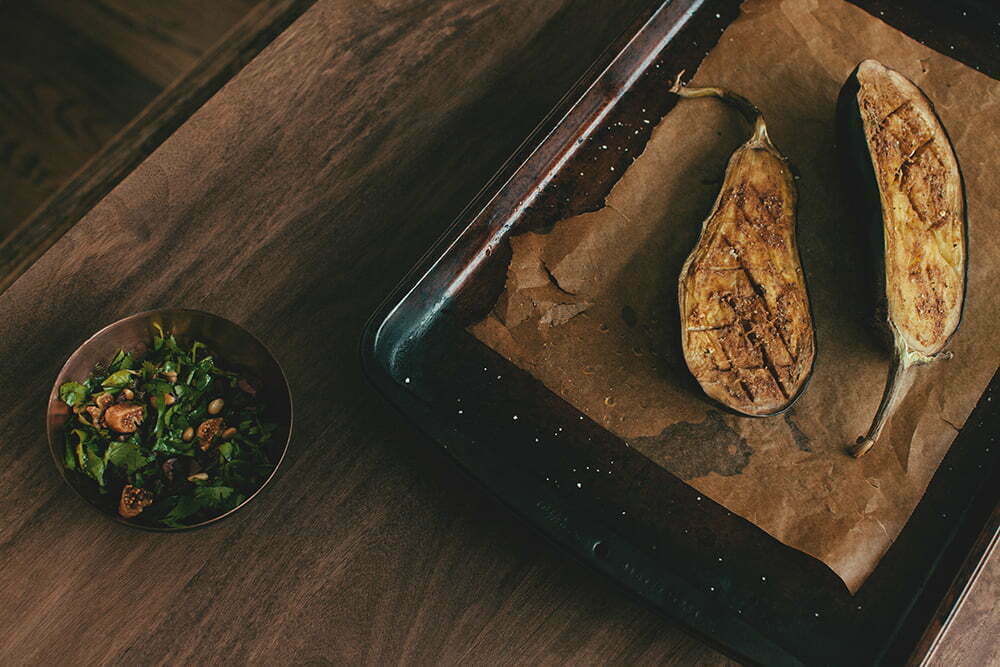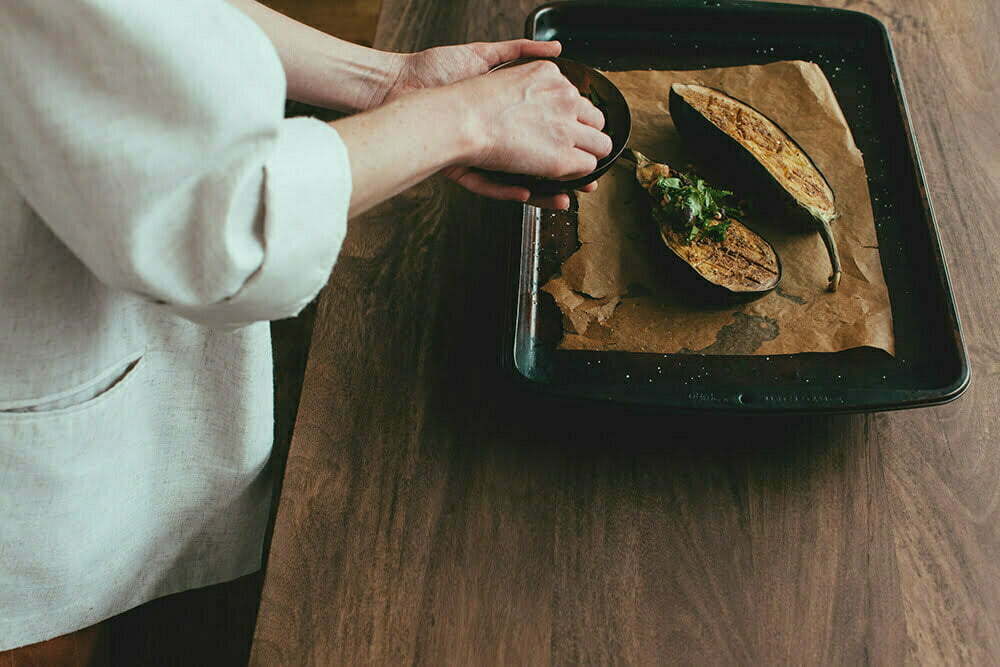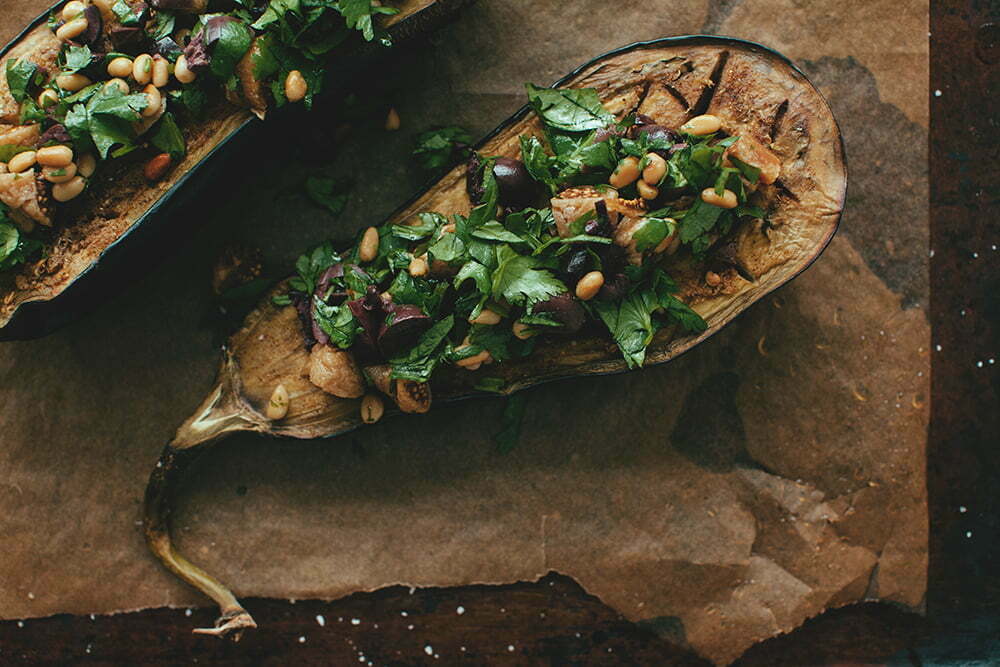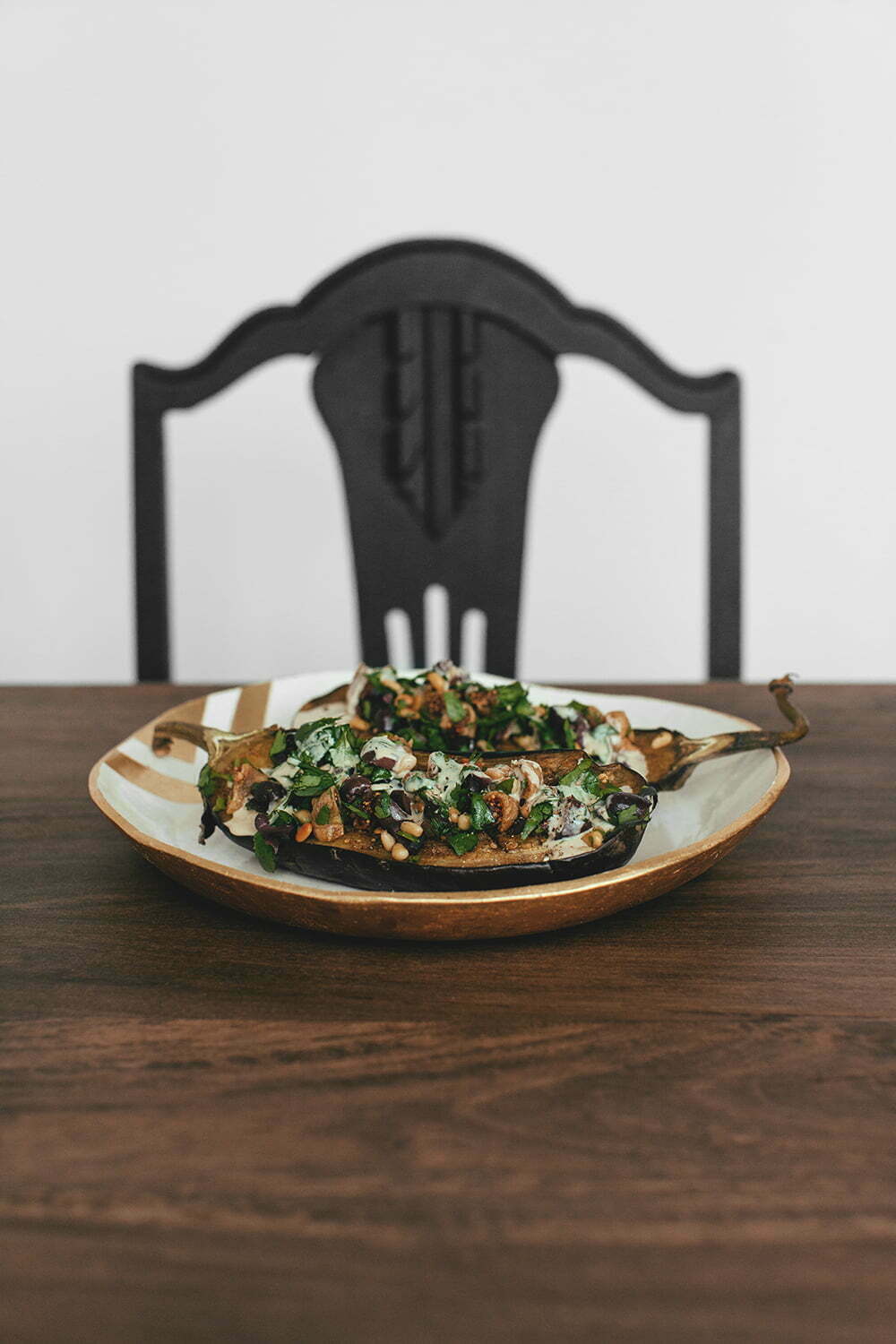 Moroccan Eggplant was created by Food&_ community members: