Recipe
Quince Tarte Tatin with Gorgonzola
Recipe by

Ross Featherstone

Photography & Styling by

Katy Lanceley
Ingredients
For the Poached Quince
1.3 litres water
250g sugar
1 lemon, halved
1 vanilla pod, halved
6 large, or 8 medium quince
For the Tarte Tatin
300g pu pastry
Plain our, for dusting
6 large poached quince, with poaching liquor
200g Gorgonzola, to serve
Method
For the Poached Quince
Place the water, sugar, lemon and vanilla in a large pan and place over a medium heat.
Meanwhile peel, quarter and core the quince, dropping each piece into the poaching liquor as you go to prevent any discolouration.
Simmer the quince for 40-50 minutes until cooked through, then set aside to cool.
For the Tarte Tatin
Preheat the oven to 180°C.
Pour 300ml of the quince cooking liquor into a cast iron frying pan and cook over a medium heat until reduced and syrupy. Remove from the heat.
Arrange the quince quarters in the pan, rounded side down, trying not to leave many gaps.
On a lightly floured surface, roll the pastry into a circle around 4cm bigger than your pan. Drape the pastry over the pan and tuck in the edges.
Bake in the oven for around 40-45 minutes until the pastry is golden brown.
Remove from the oven and leave to cool for a few minutes. Place a serving plate on top of the pan and tip the tarte over.
Serve sliced, with the Gorgonzola.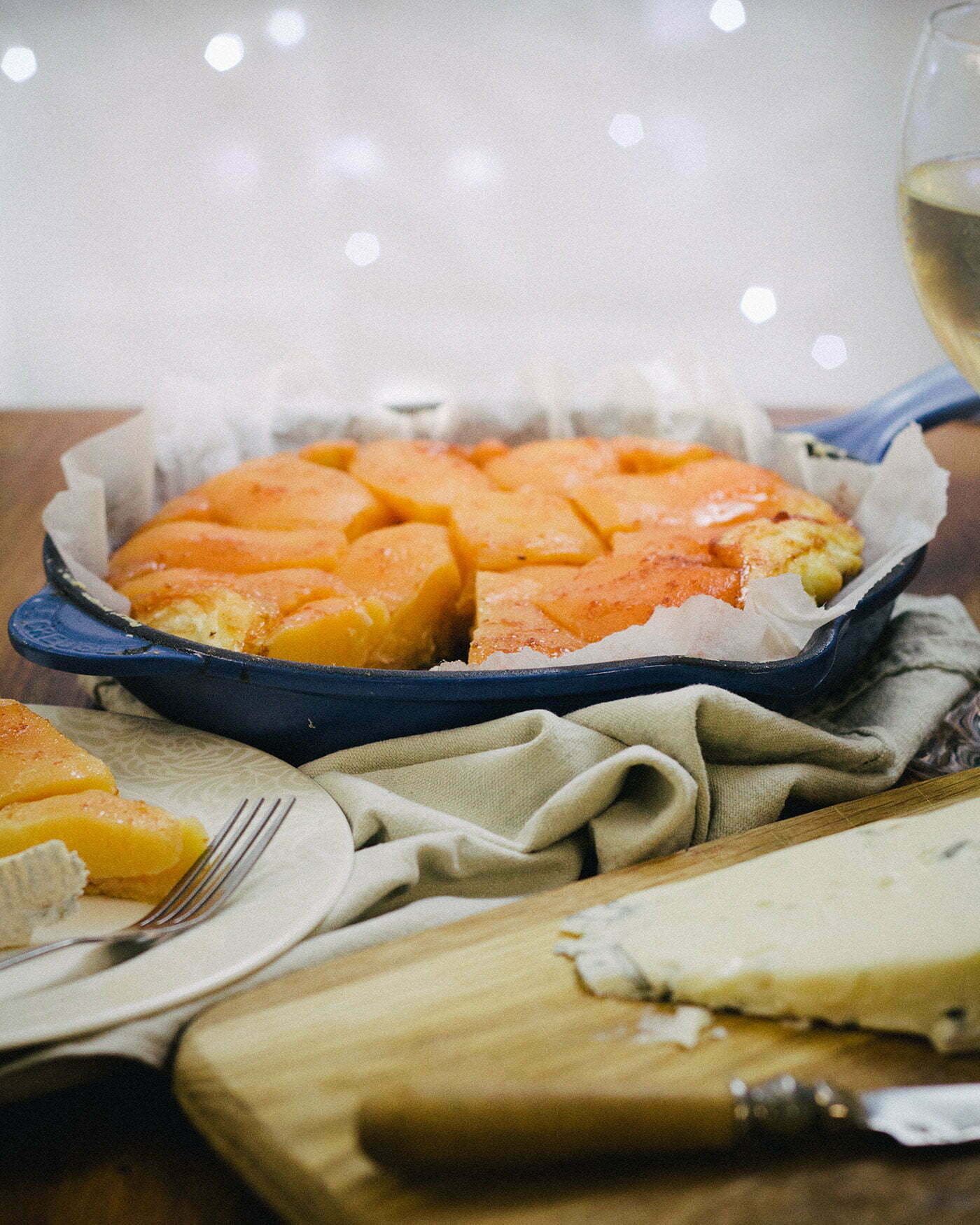 Quince Tarte Tatin with Gorgonzola was created by Food&_ community members: