Recipe
Spicy Cornbread
Recipe by

Alaina Wong

Photography by

Alaina Wong
Come summer and I am transported to a place where the sounds of laughter are endless, the aromatic smells of cooking pour through the neighbourly streets and a frenzy of familiar faces bustle in and out the
 mushroom coloured bungalow.
This is my grandparent's house in Los Angeles. A distant memory now, but one I associate strongly with homemade food and family gatherings – many a day spent queuing for the rarest slice of prime rib, awaiting the tick of the timer to pause or licking the imprints left by a powdered doughnut.
This recipe encapsulates my memories of American comfort food, family and homemade cooking. With the abundance of fresh herbs, chillies and sweetcorn found at my local grocers, this dish is perfect for an afternoon snack or a picnic treat.
Ingredients
For the spicy cornbread:
75g unsalted butter
225g cornflour
150g wholemeal flour
5tbsp caster sugar
1 1/2tsp baking powder
pinch of sea salt
1/2tsp bicarbonate of soda
150ml buttermilk (made my adding 250ml whole milk and 1tbsp fresh lemon juice)
2 eggs
1 red chilli pepper, thinly sliced
2 fresh sweetcorn, boiled, cooled and kernels sliced off
a generous handful of fresh coriander, roughly chopped
For the molasses butter:
110g unsalted butter
1tsp black treacle
pinch of sea salt
2tsp maple syrup
Method
1. Preheat oven to gas mark 6, 200°C, 400°F and grease a round 8″ deep cake tin.
2. Boil a pan of water. Remove the green leaves and husk and carefully cut the corn in half. Place in pan and cook for 8-10 minutes. Once cooked, remove the corn and place it under a cold running tap for a couple of minutes and set aside.
3. In a bowl, stir in the cornflour, wholemeal flour, caster sugar, baking powder, bicarbonate of soda and salt. In another bowl, whisk the butter, buttermilk and eggs and add the mixture in with the dry ingredients. Gently fold the mix and add the chillies, corn and coriander, mixing a little more.
4. Place the tin in the oven and bake for 20 minutes or until cooked (to test if it's done, simply insert a knife in the middle and if it comes out clean, its ready).
5. Whilst the cornbread is baking, you can begin making the molasses butter. In a small bowl, add the butter, black treacle and maple syrup. Use a spoon and mix the ingredients until the colour is even. Place in fridge until you're ready to serve.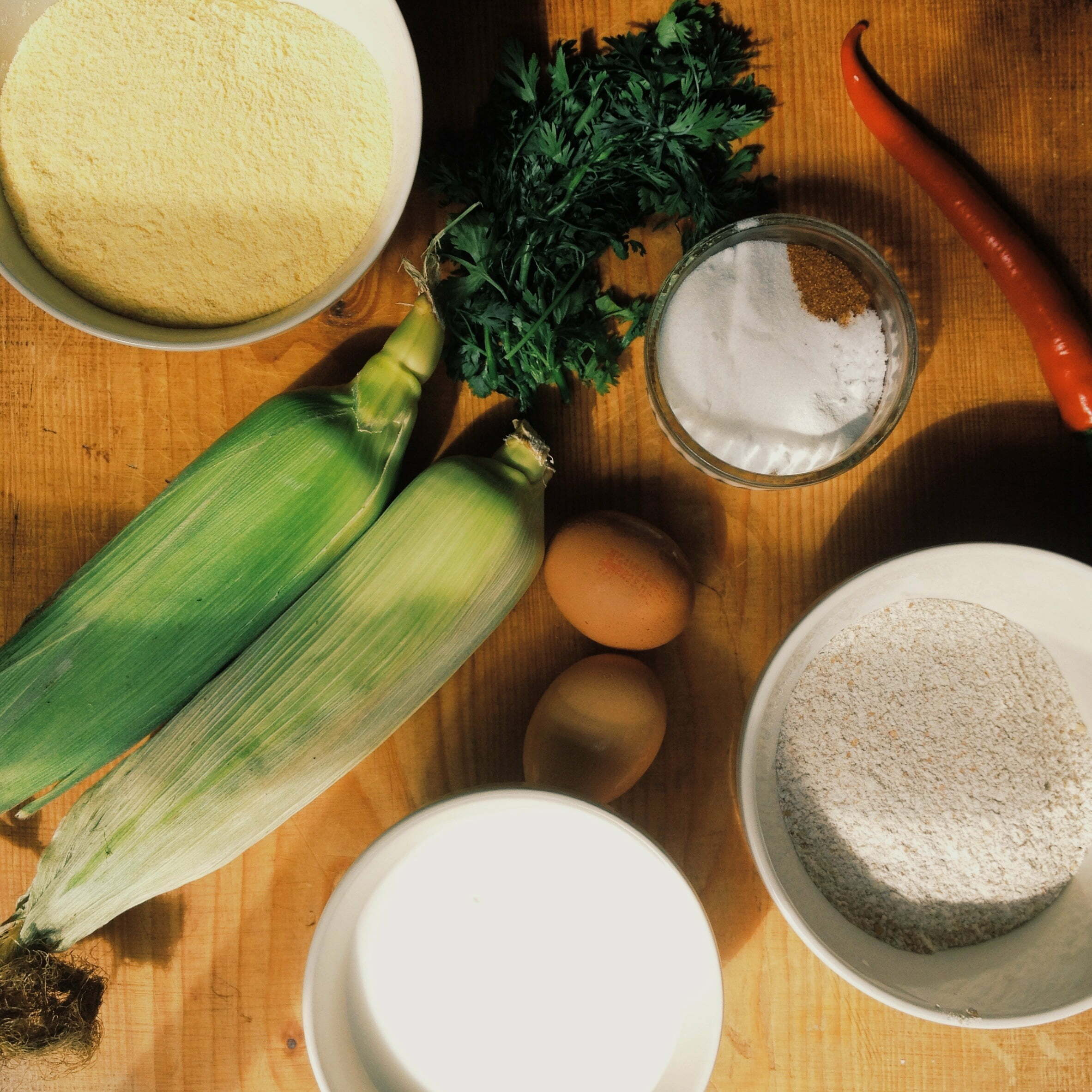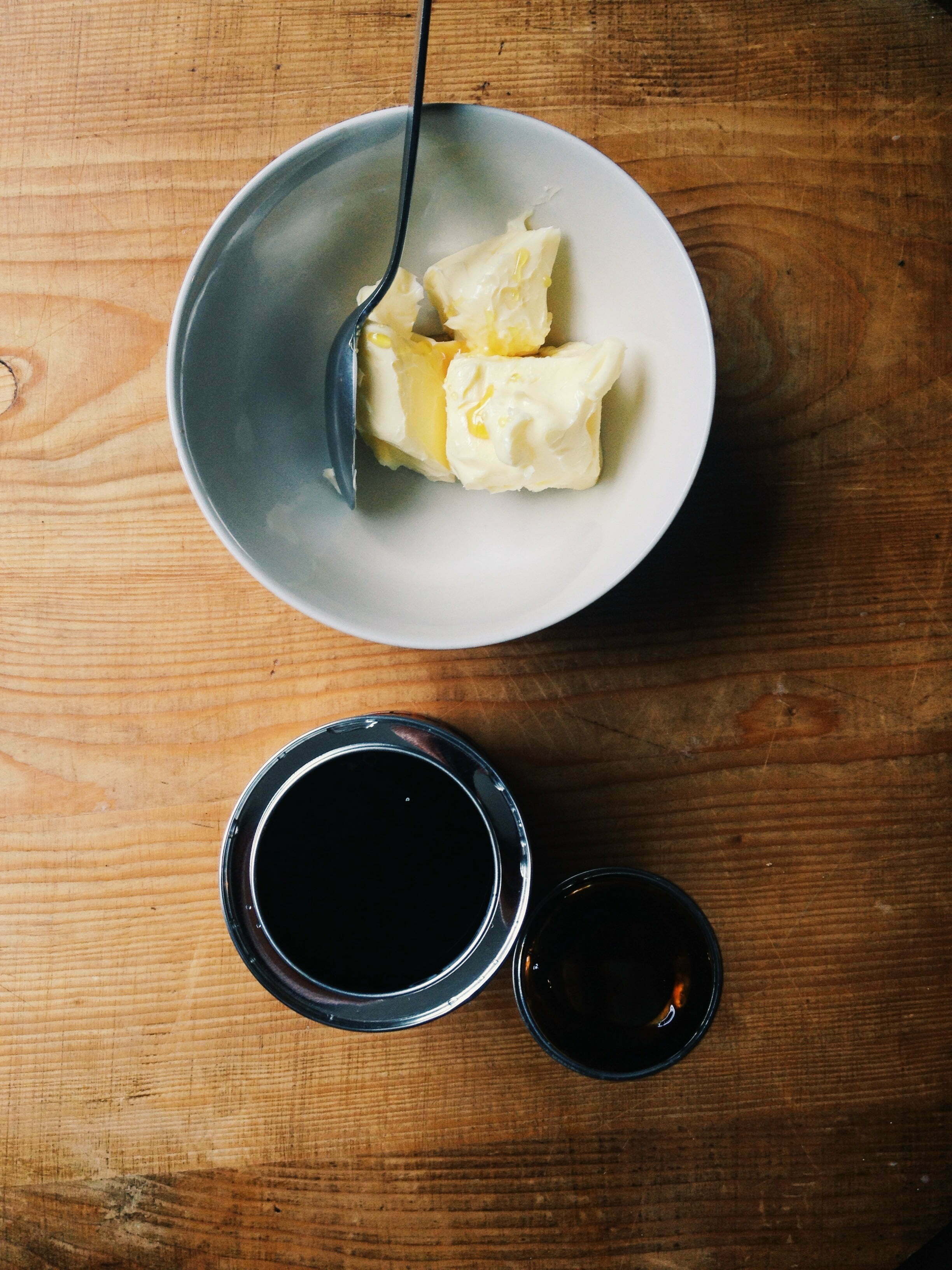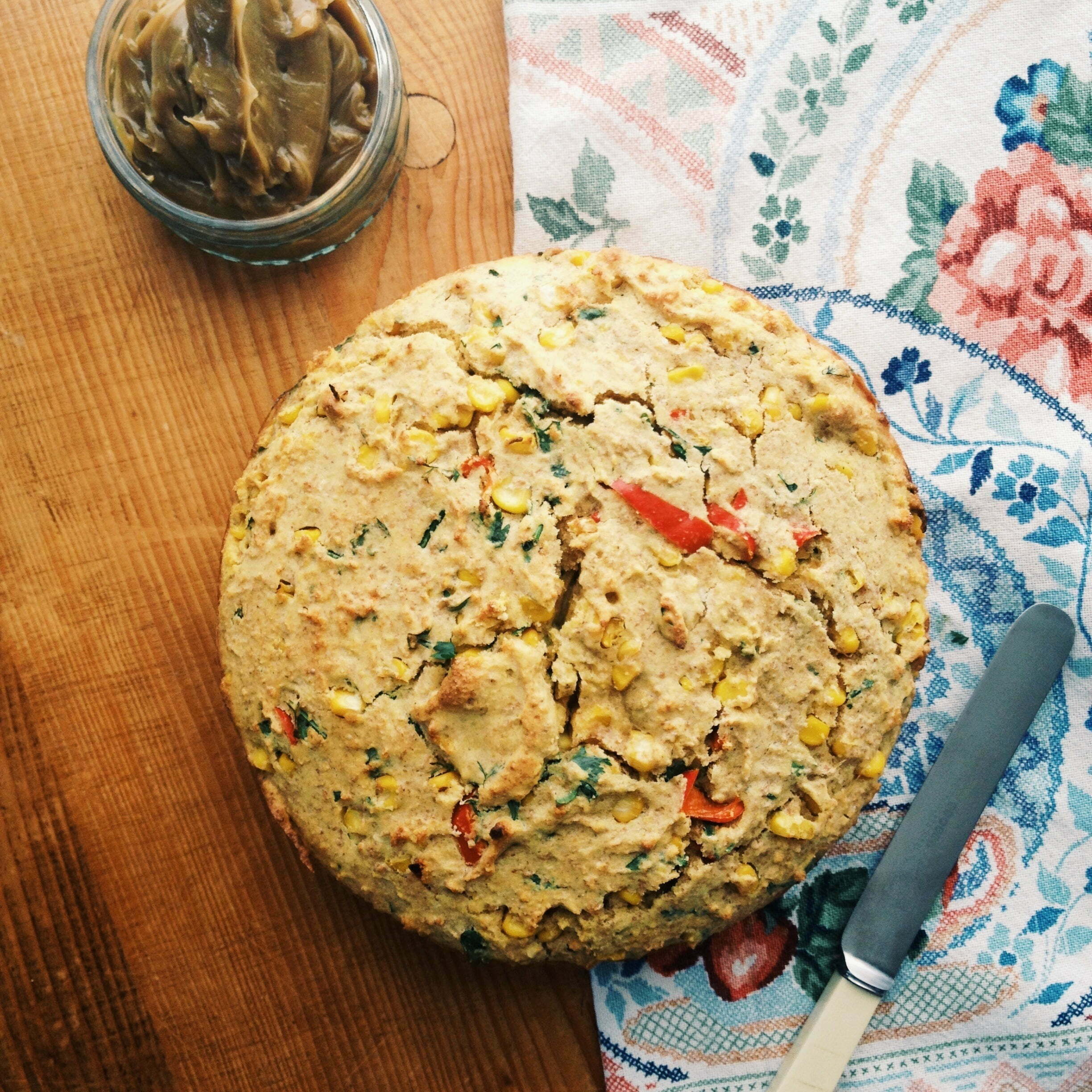 Spicy Cornbread was created by Food&_ community members: