Article
Favourite Places: Merci Marie, Dalston
Written by

Alaina Wong

Photography by

Rita Platts
Hidden away in a derelict shoe factory lies an unexpected refuge to wine and dine. Since the 90s when Bootstrap (a training and enterprise organisation) acquired The Print House in Dalston, the entire block has undergone a makeover and is now home to a hub of creatives and social enterprises. Within this new community lies my favourite place to eat – Merci Marie, owned by former interior designer and now chef, Marie Gonfond.
Originally from Provence in the south of France, Marie was raised with a love for food. Her family farmed and produced olive oil, fruit and vegetables, so she grew up surrounded by fresh, seasonal ingredients: "My grandmothers and mum are amazing. As a child we always use to sit down for lunch and dinner together and share what I think is important, FOOD".
After learning how to make Chesterfield furniture in Uzès, Marie was faced with a career involving desks and computers: "I saw the ambiance and staying in front of a computer…haaa, no I couldn't even think about it". This decision resulted in her moving to London to brush up on her English and returning to France during the summer months to work as a commis and sous chef.
Realising the pleasure cooking gave her, she felt compelled to carry out her dream and build a place where people could eat affordable and delicious food and, most importantly, relax as if they were in their own home.
In 2013, Marie was handed a set of keys to the first floor room, a space that is now her kitchen. With the help of her boyfriend, a handy plumber, they renovated the space within a month, a period she describes as "her best experience ever!"
A year later, Merci Marie is a delightful gem. The simplistic décor of white walls and natural furnishings is inspired by the long corridors of the former shoe factory and results in a calming and relaxing place. Throughout the week the cafe is open for takeaway breakfasts or sit down lunches and with only a few tables, you never feel that it is too busy or noisy. On Friday's Marie transforms the space for her 'Sweet Fridays', where she selects films to project onto the walls and plays with the plants and lighting to create different atmospheres for her guests. With this attention to detail and the fact that the space is only opened one evening a week, with a BYOB policy, the evenings at Merci Marie feel even more special (a rarity in London at times).
During my most recent visit I tucked into creamy celeriac soup with truffle butter, moreish chicken liver mousse with vanilla and pear chutney, mouthwatering slow roast lamb, fresh fish cassolette, sweet poached pear in red wine and spices – simple food with a French, modern twist. This is the heart of her food. Marie admits she isn't a classic gastronomic French cook, but is proud of her heritage. She also praises London for being her "best teacher" encouraging her to play and be inspired by the different cultures and ingredients. She now holds a reputation for being a fantastic cook.
Quality of produce plays an integral part to Merci Marie's ethos. Most of the ingredients come from local shops and companies found in the Dalston area and its Turkish community, which she claims has "the tastiest tomatoes" (but not as good as her brother's she assures me). All her eggs are organic, meat free range, and fish sustainable and fresh. Realising that traceability of where produce comes from is challenging, part of Marie's goal is working to build stronger relationships with sellers by seeing them everyday and dealing directly with her grocer, butcher and fish monger.
Merci Marie is a sliver of happiness. Every time I go it feels like the charming chef is cooking just for me, making it a real special treat. It's a fun place suited for lots of occasions, whether you're going out with your girlfriends, looking for an intimate spot for a date or a quiet place for visiting family and friends. The best part is sharing stories and experiences after the kitchen closes. She makes a concerted effort to talk to everyone, afterall, it's the receiving and sharing through food and the ability to make even the shyest person relaxed that puts a big smile on her face.
Merci Marie
Fitzroy House
Abbot Street
London E8 3DP
020 7254 2456
Monday – Friday – 12pm-3pm
Sweet Fridays – 7pm till late (bookings only and BYOB)
www.merci-marie.com
@MerciMarieResto
www.facebook.com/pages/Merci-Marie/325377197579906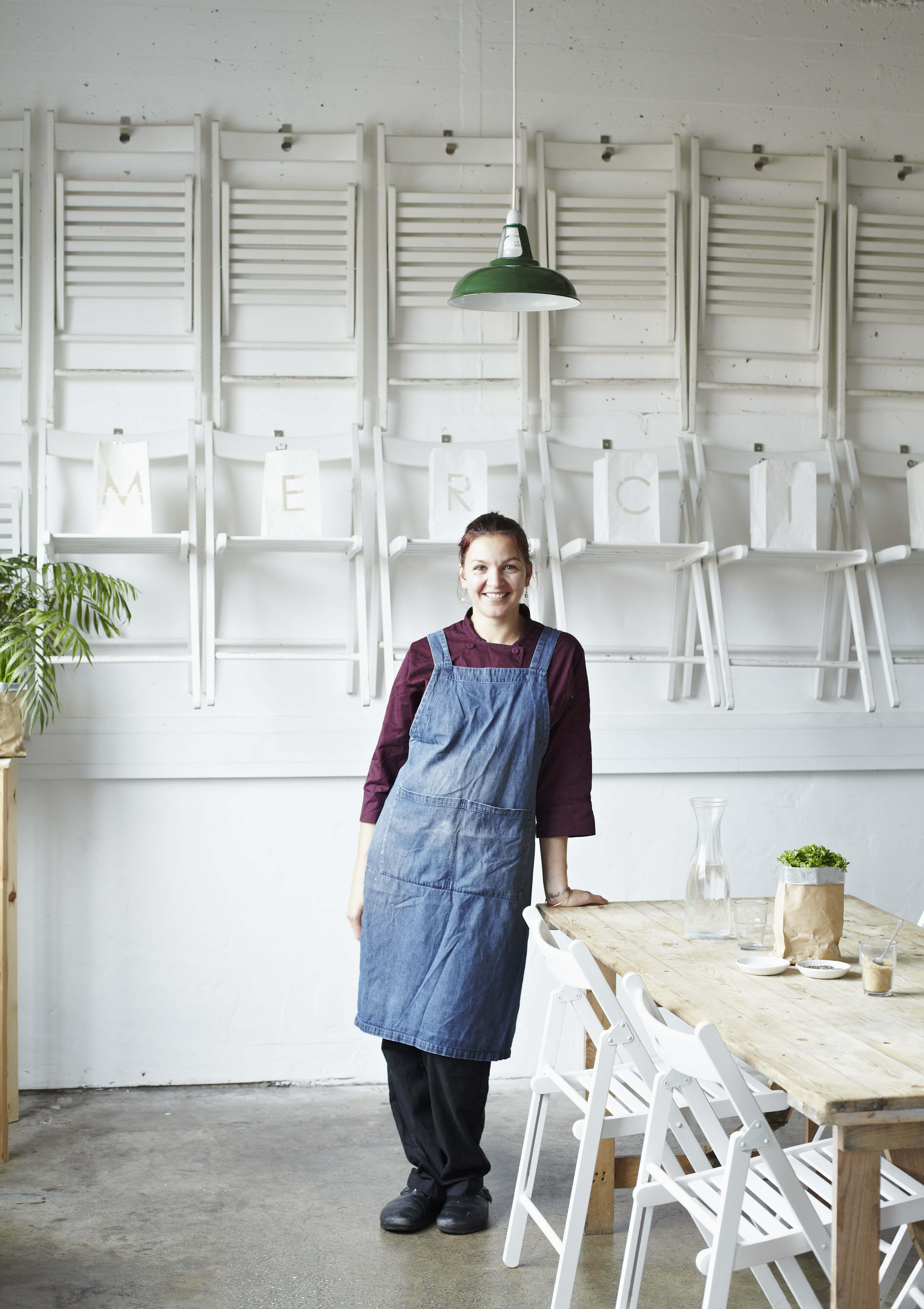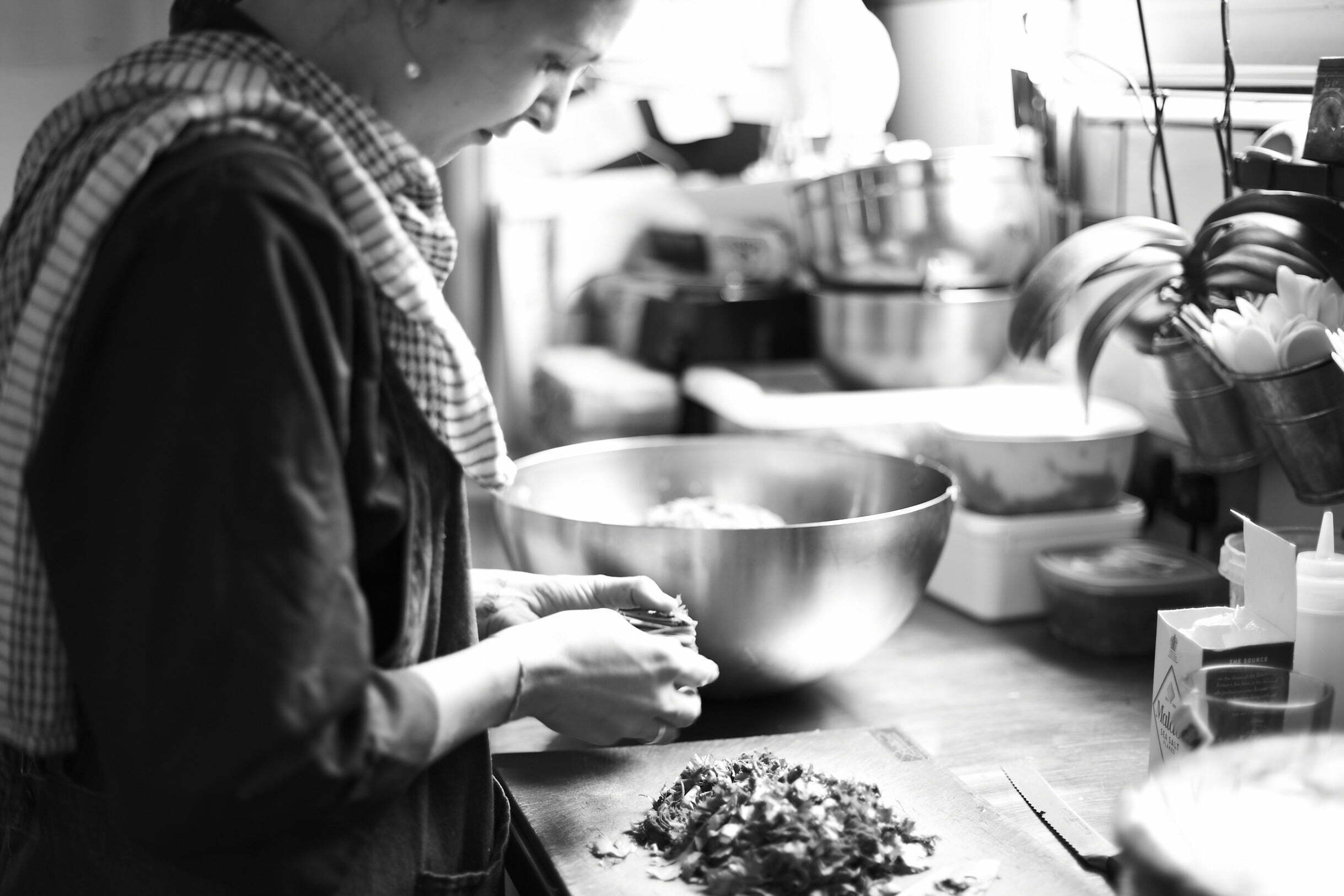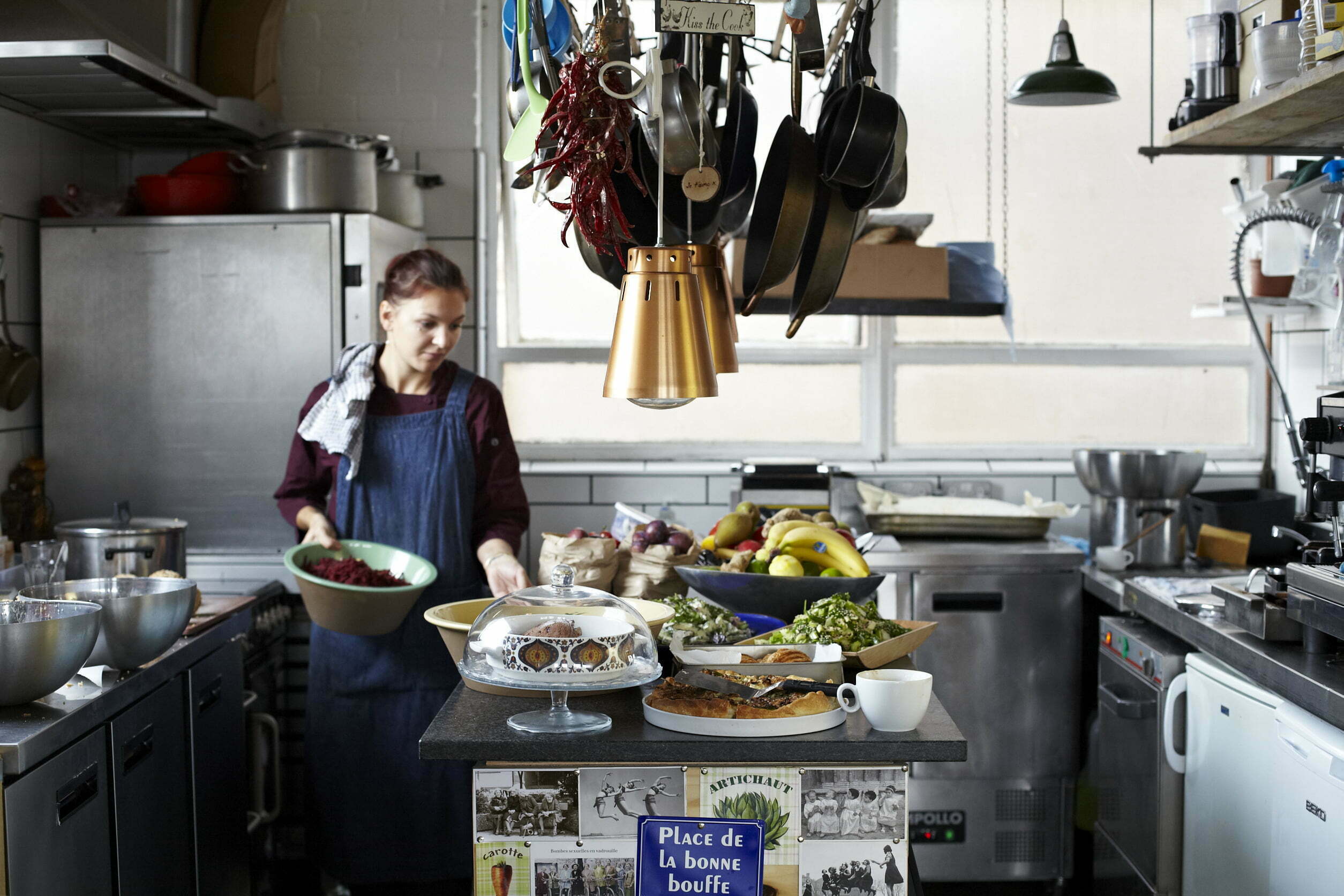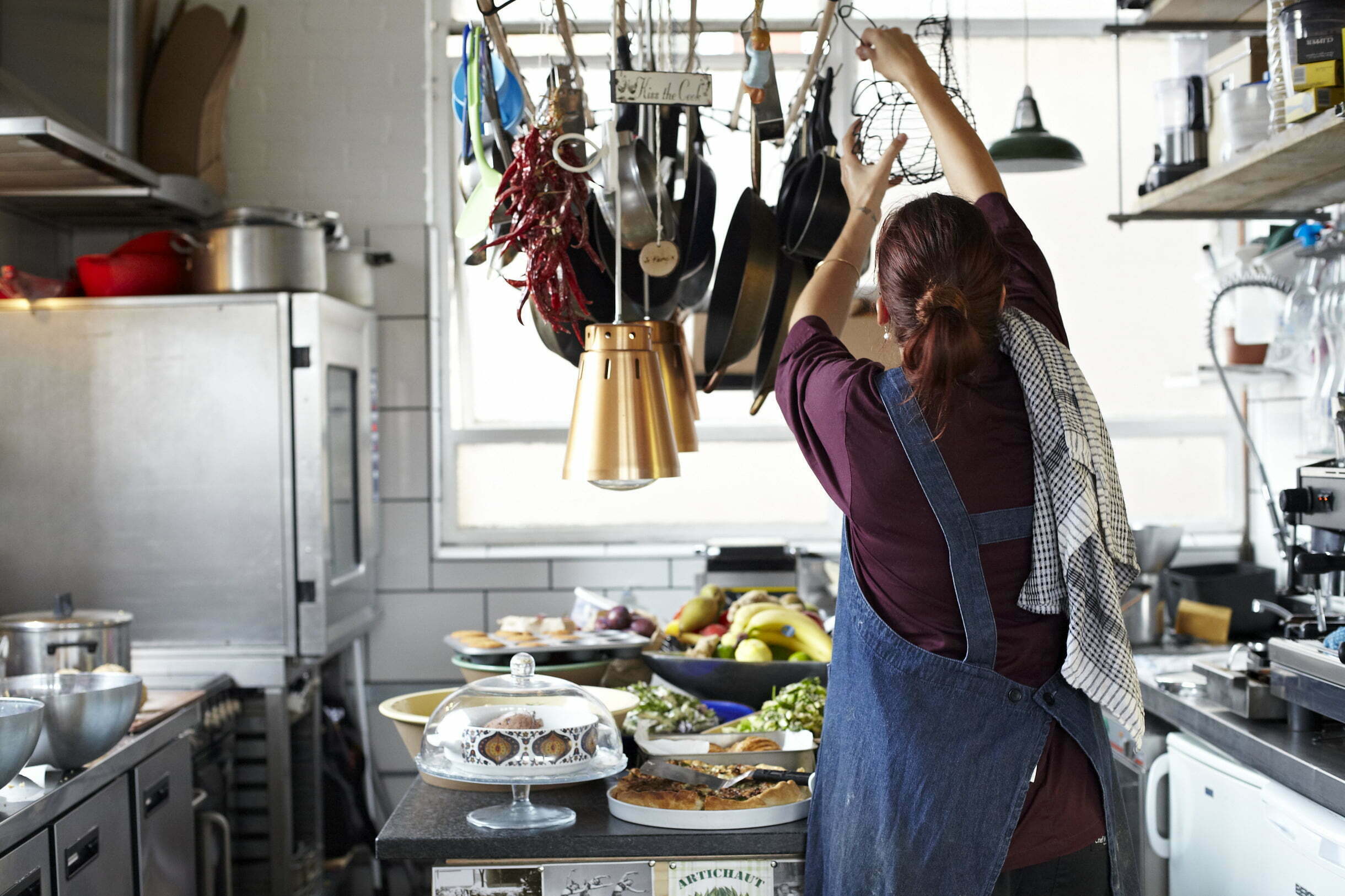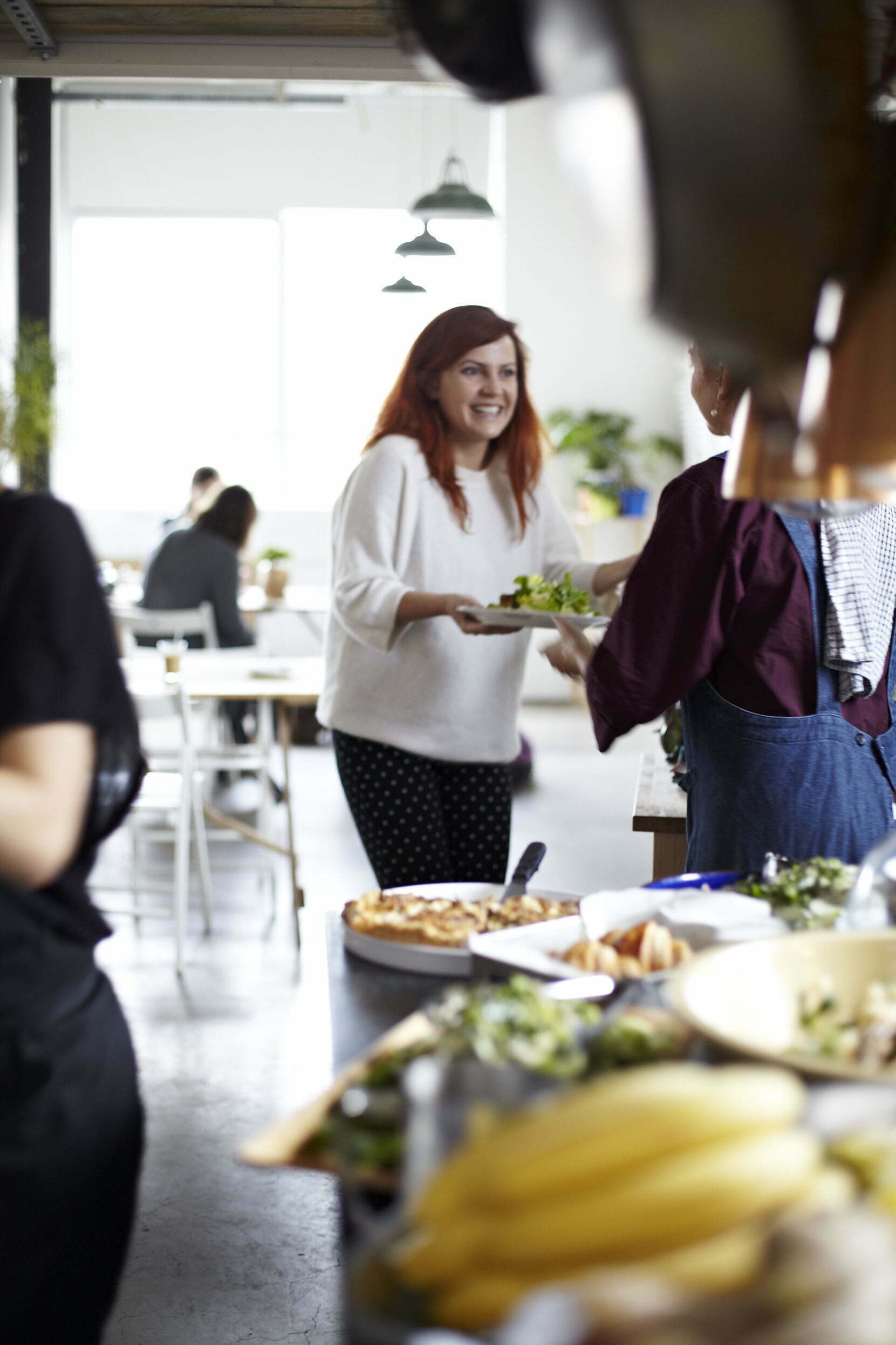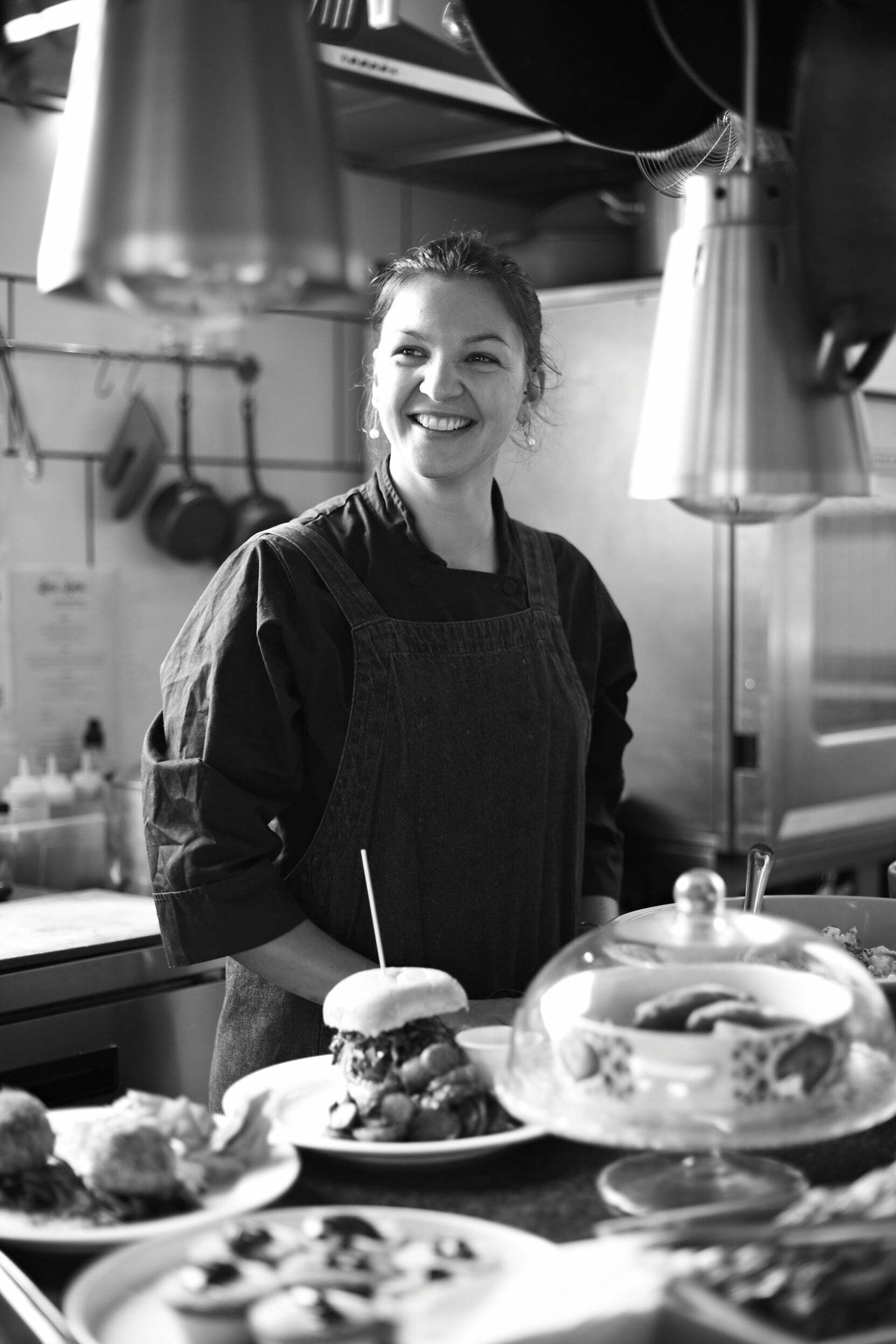 Favourite Places: Merci Marie, Dalston was created by Food&_ community members: