Article
Nourish Kitchen + Table
Produced & Styled by

Zio & Sons

Photography by

Paul Wagtouicz

Words by

Jennifer Appenrodt

Flowers by

Adore Flowers, NYC
While there's no shortage of grab-and-go health spots in New York's trendy West Village, I'm hard pressed to find one that's warmth and buzz make me want to hang out.
Registered dietician Marissa Lippert's new restaurant, Nourish Kitchen + Table, fills this void by offering a seasonal market-to-table menu in a space more like a well-loved living room than a restaurant. The sun-drenched interior spotlights a mixture of materials—like bespoke wooden benches, marble countertops, industrial brass lighting and exposed brick walls—giving the space a homely-but-chic vibe.
The laid-back atmosphere is partly due to the staff—friends united by a common passion for healthy food. Tomas Curi, formerly of Corsino, leads the kitchen, where he transforms freshly sourced produce (delivered daily from a farm in Glen Head, NY) into delicious creations, like an heirloom tomato and peach salad with baked sourdough croutons or a charred eggplant dish with a pomegranate molasses sauce. Heartier options include the roast chicken with Moroccan spices or the lemon thyme pork tenderloin.
The foundation for every recipe is Marissa's nutrition background—in both quality and quantity. "The portions are balanced and our dishes highlight the beauty and flavour of seasonal vegetables." She also throws in a few tricks of the trade for healthy eating. "Our pesto dish features a balanced amount of pasta," she says. "We place emphasis on green beans, arugula and walnuts for a boost of nutrients, seasonality and healthy fats."
Marissa's vision extends throughout every aspect of the restaurant, from the hand-dyed napkins by local artist, Caroline Hurley, to the stained brass cabinetry that serves as the space's focal point. "I worked with a talented contractor, Anthony Malat, to get it exactly right. It's my favourite piece."
This hands-on approach makes her a daily presence at Nourish, whether she's sharing a meal with friends or whipping up a cappuccino for a new customer. "We want people to come in and feel comfortable, like this is their neighbourhood spot."
Casarecce with Walnut-Arugula Pesto
For the pasta:
6oz green beans, ends trimmed
4 cups dried casarecce pasta
For the pesto:
1/2 cup walnuts, toasted
1/4 cup olive oil
2 cups basil leaves
1 cup arugula
1/4 cup grated grana padano
Salt and pepper, to taste
For the garnish:
A handful of arugula leaves
1/4 cup chopped walnuts, toasted
Grated grana padano, to taste
Blanch the green beans and cook the pasta:
Boil 4.5 litres of water and add enough salt so that it tastes like the ocean. Cook the green beans in boiling water until crisp-tender and still bright green (about 2 minutes).
Remove the green beans from the water and plunge into ice-cold water for to stop the cooking process, then drain and chop in half.
Bring the green bean cooking water back to a boil. Add pasta and cook uncovered, stirring every couple of minutes, until al dente (about 8 minutes).
Make the pesto:
Blend walnuts, cheese, and half of the oil in a food processor. When it reaches a paste-like consistency, add in basil, arugula, and the remaining oil. Taste and add salt and pepper if necessary.
Prepare the pasta:
Strain the pasta, reserving a few tablespoons of the water it was cooked in. Toss the pasta, cooking water, green beans, and two cups of the prepared pesto together until well mixed. Top with a handful of arugula leaves, some toasted chopped walnuts and a grating of grana padano.
Keep extra pesto in the fridge and slather some on toast with scrambled eggs the next morning.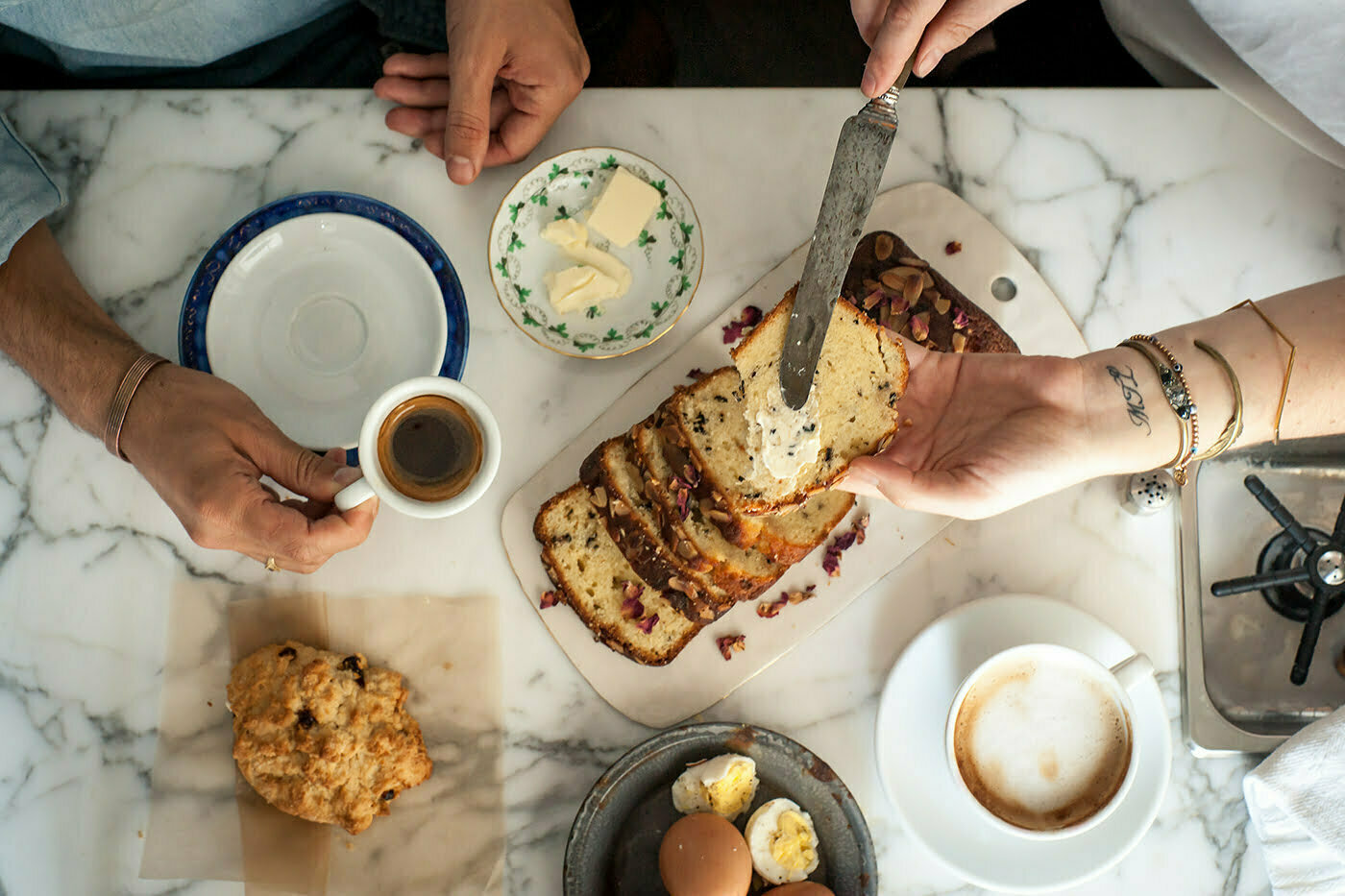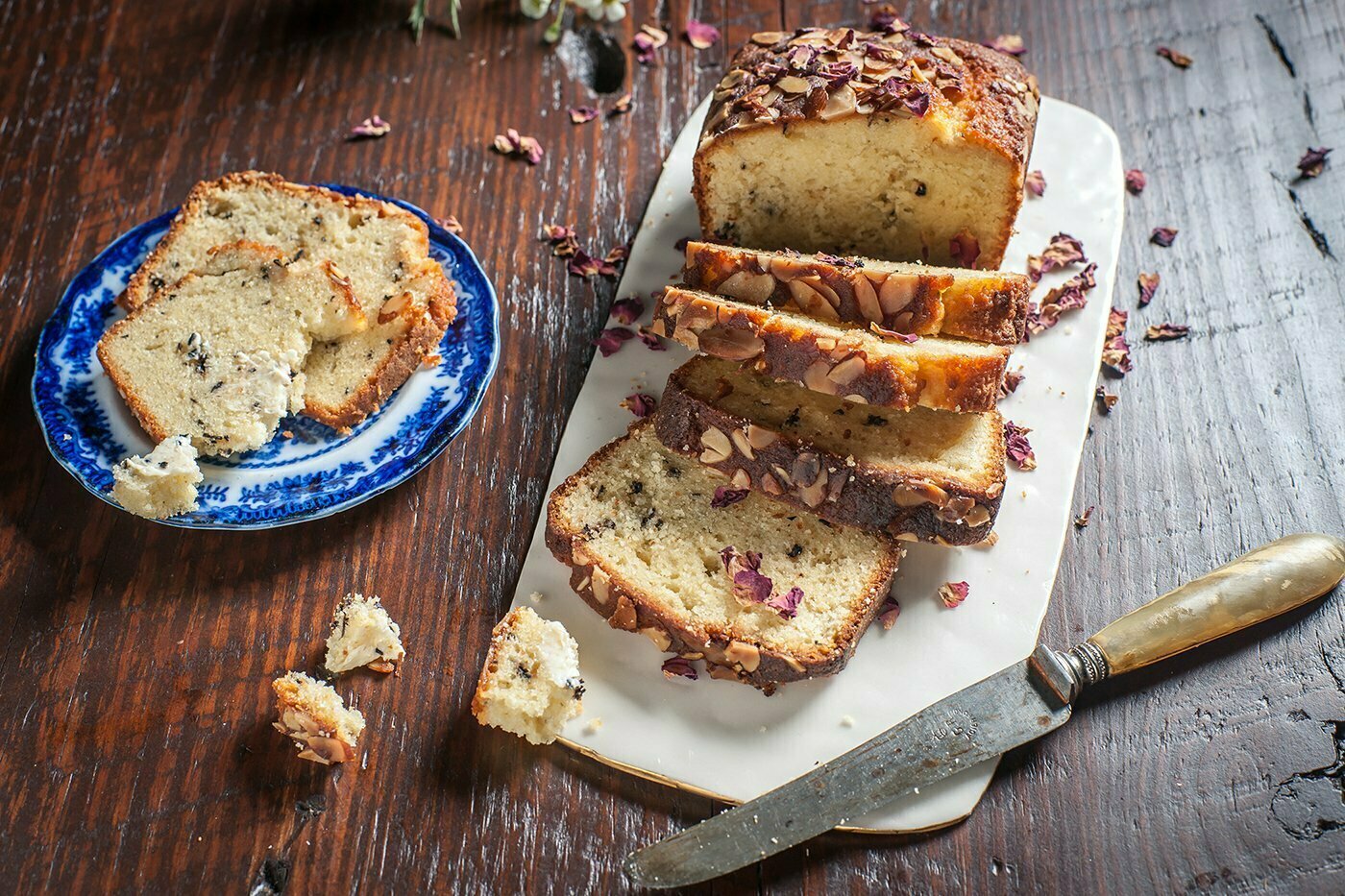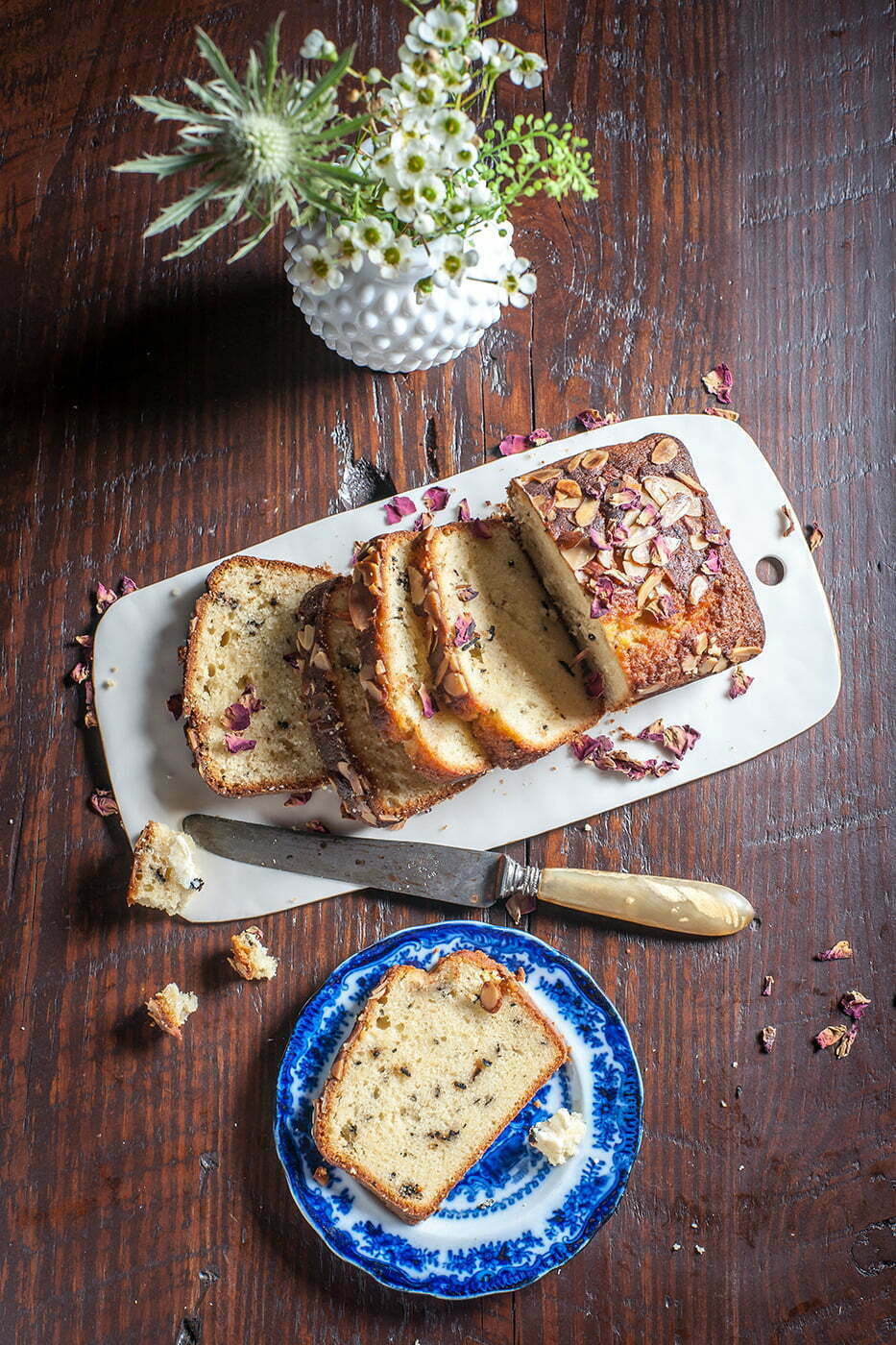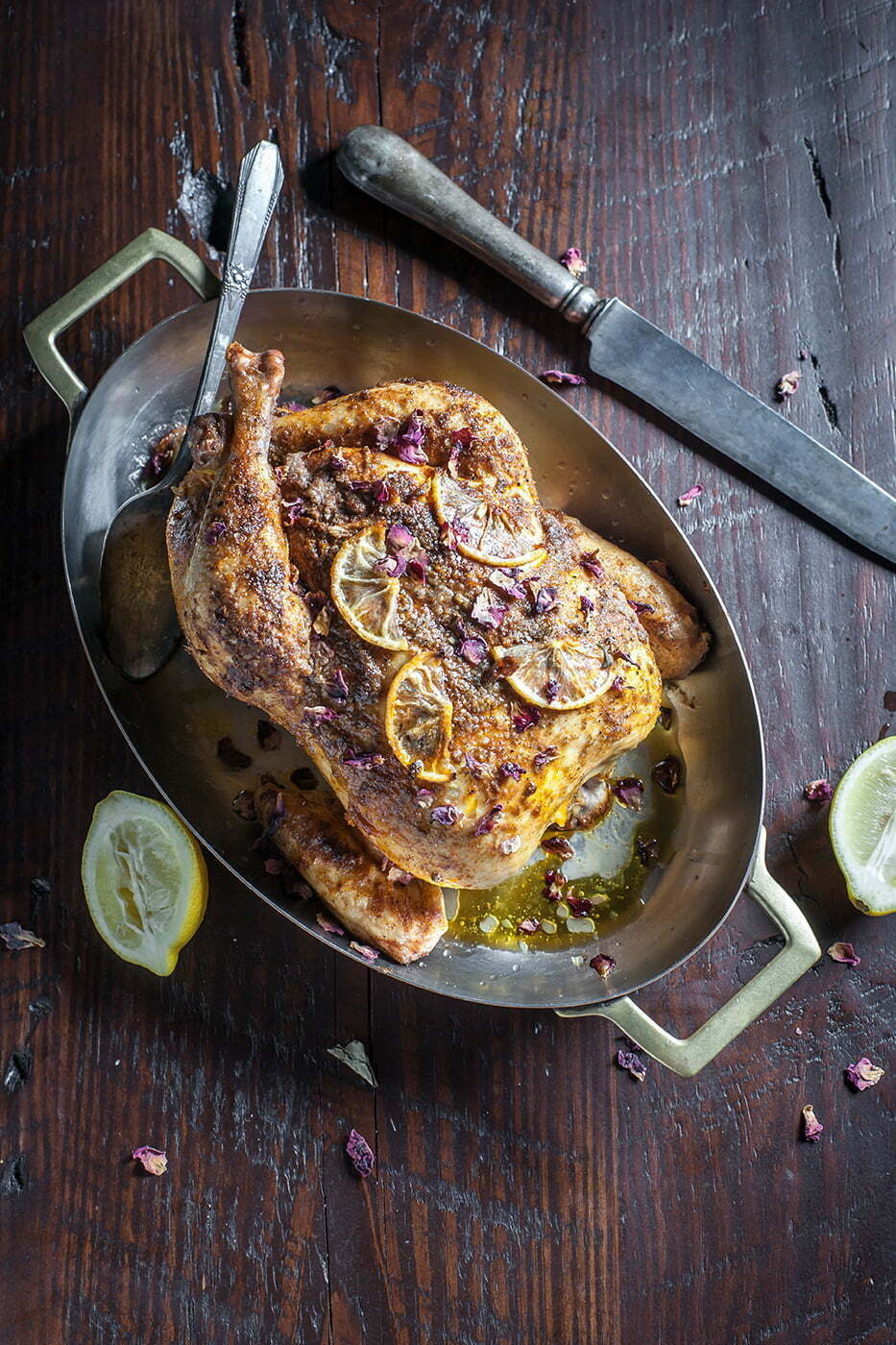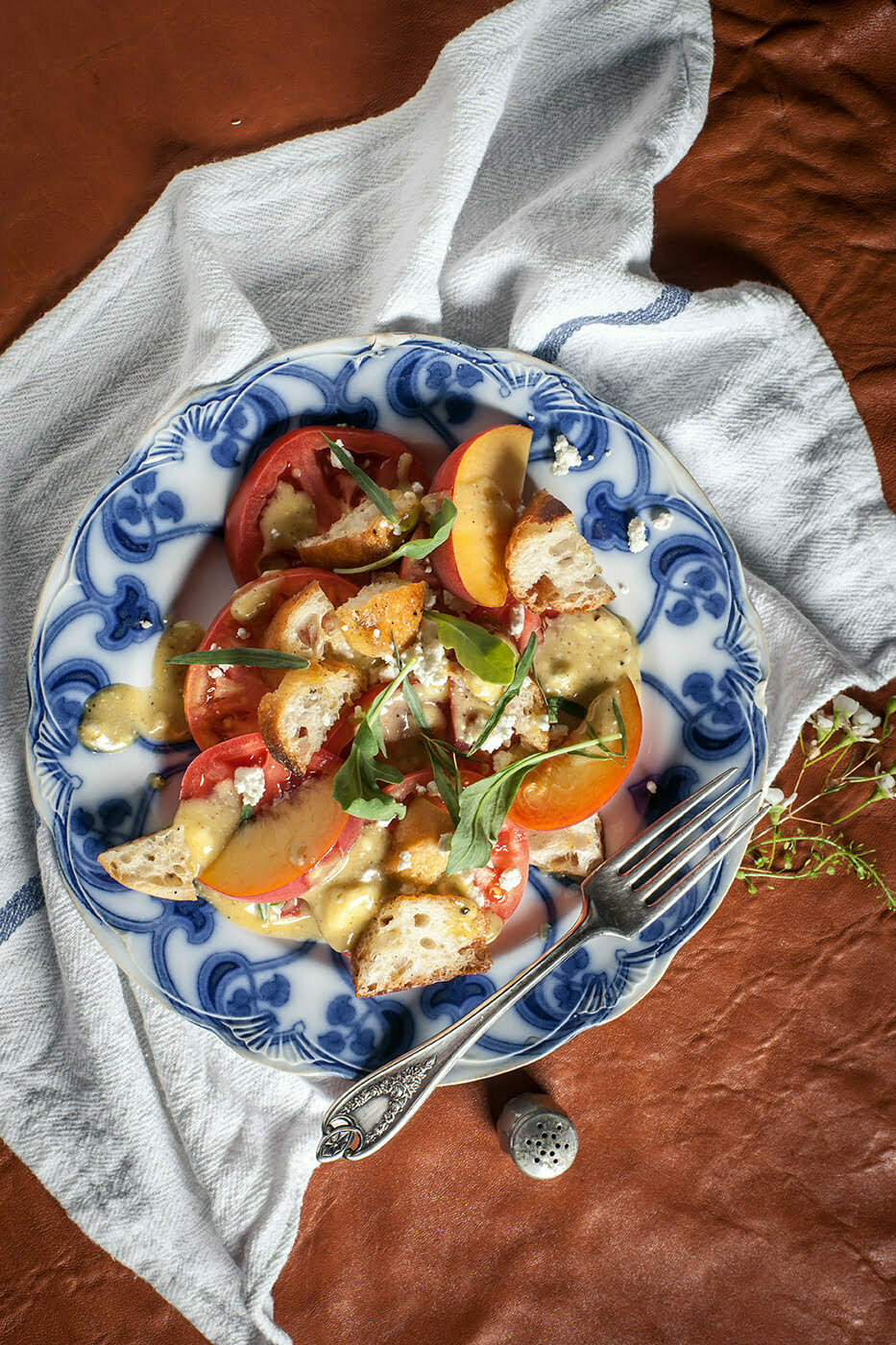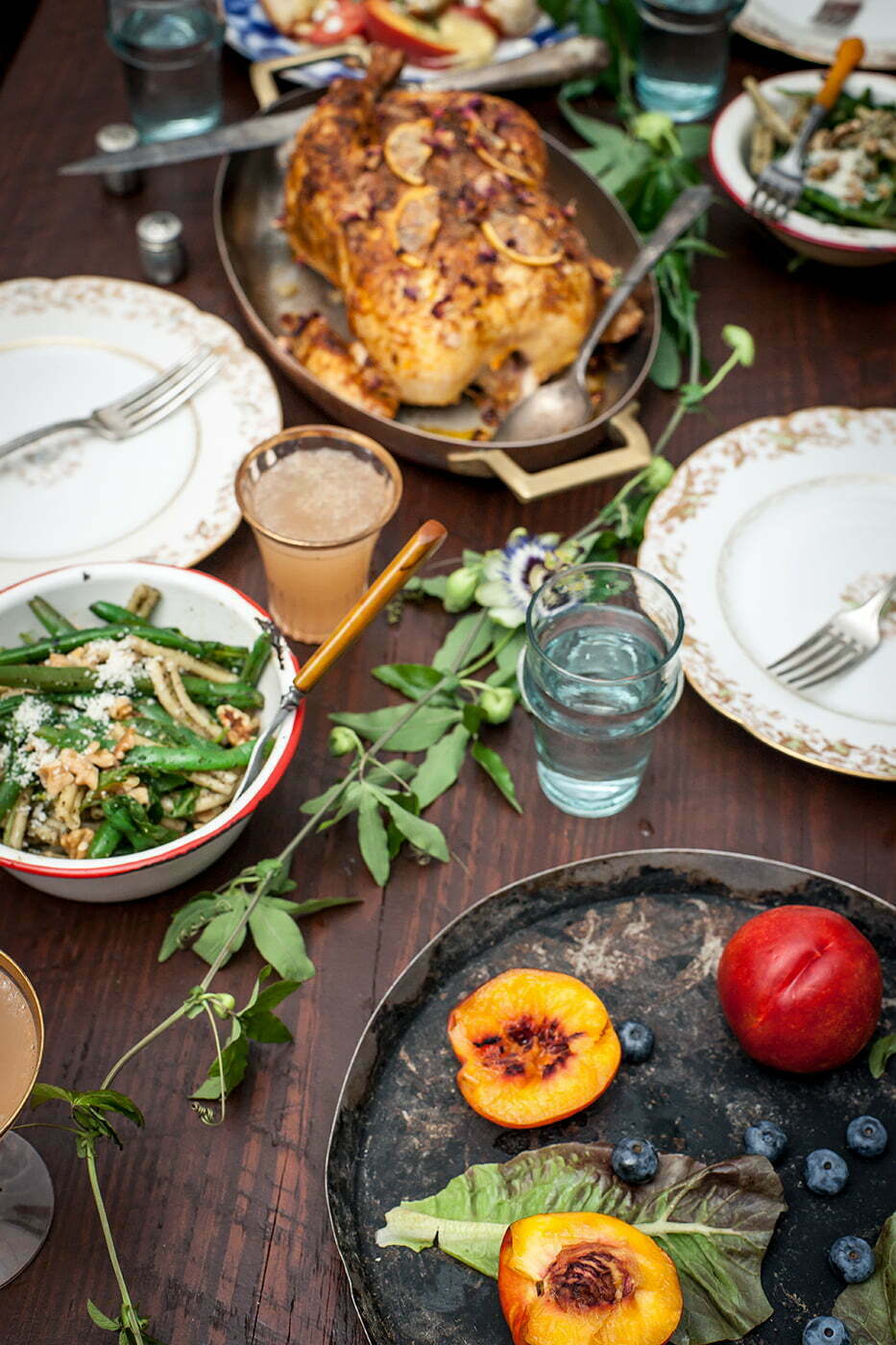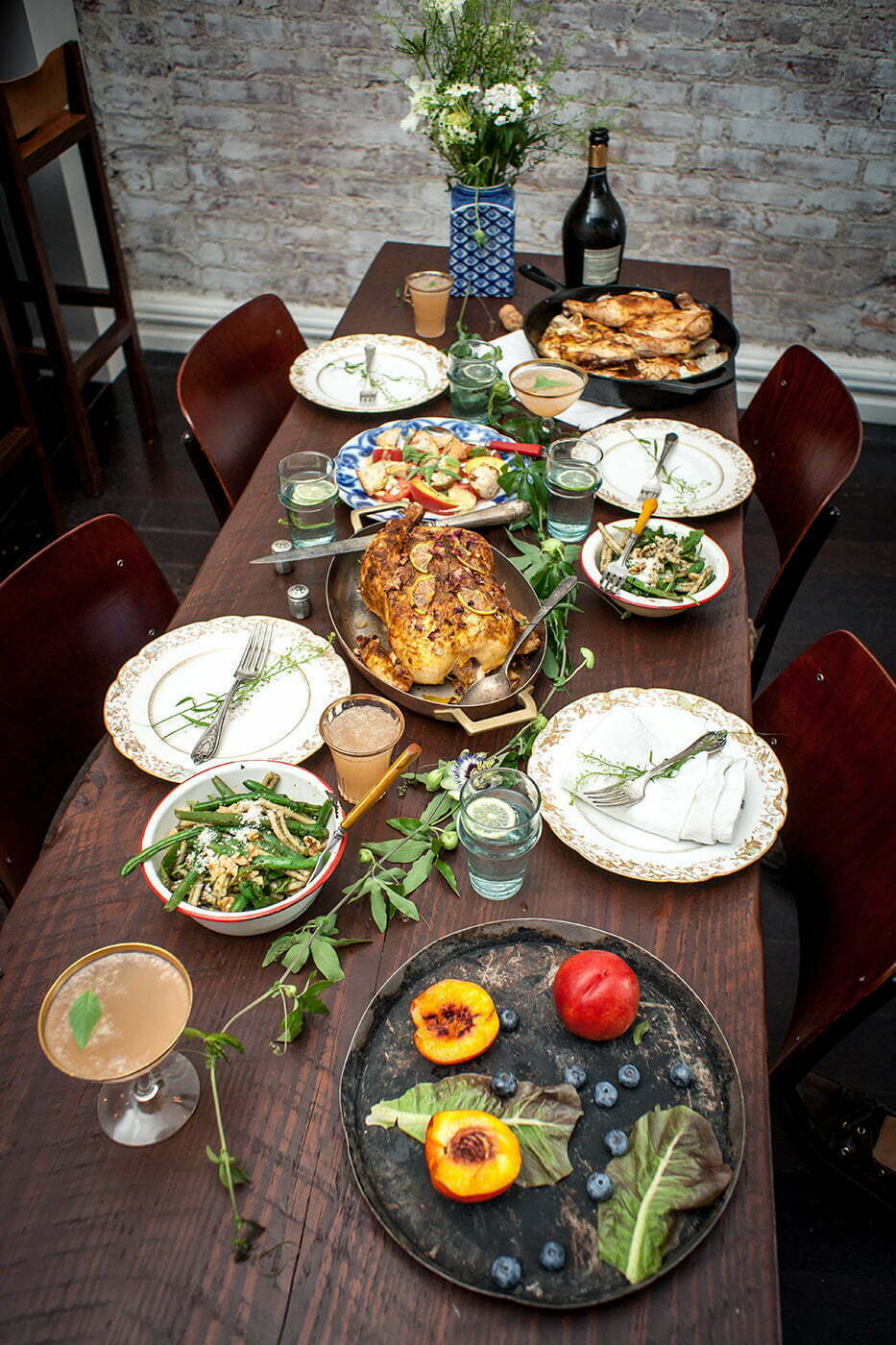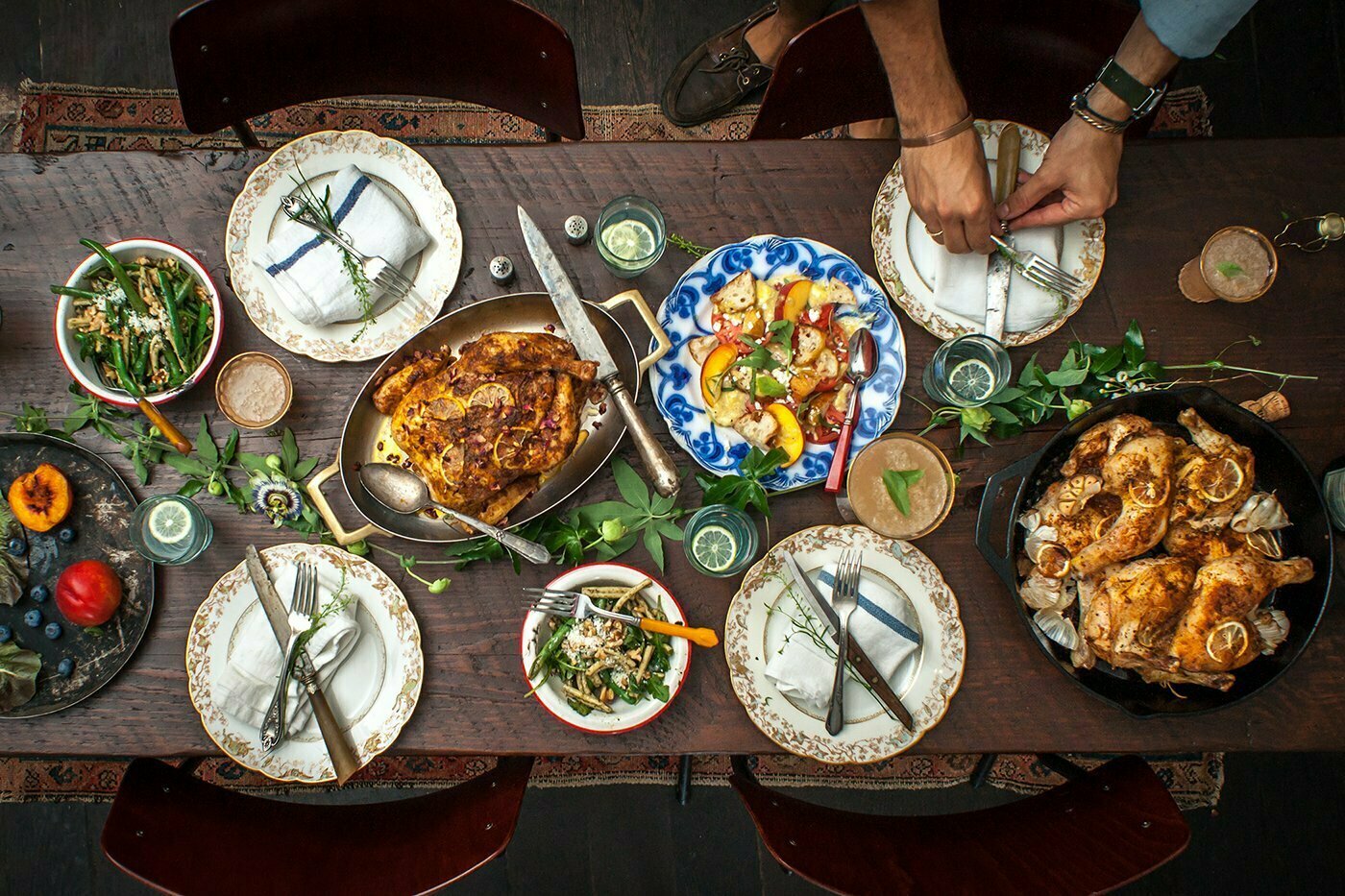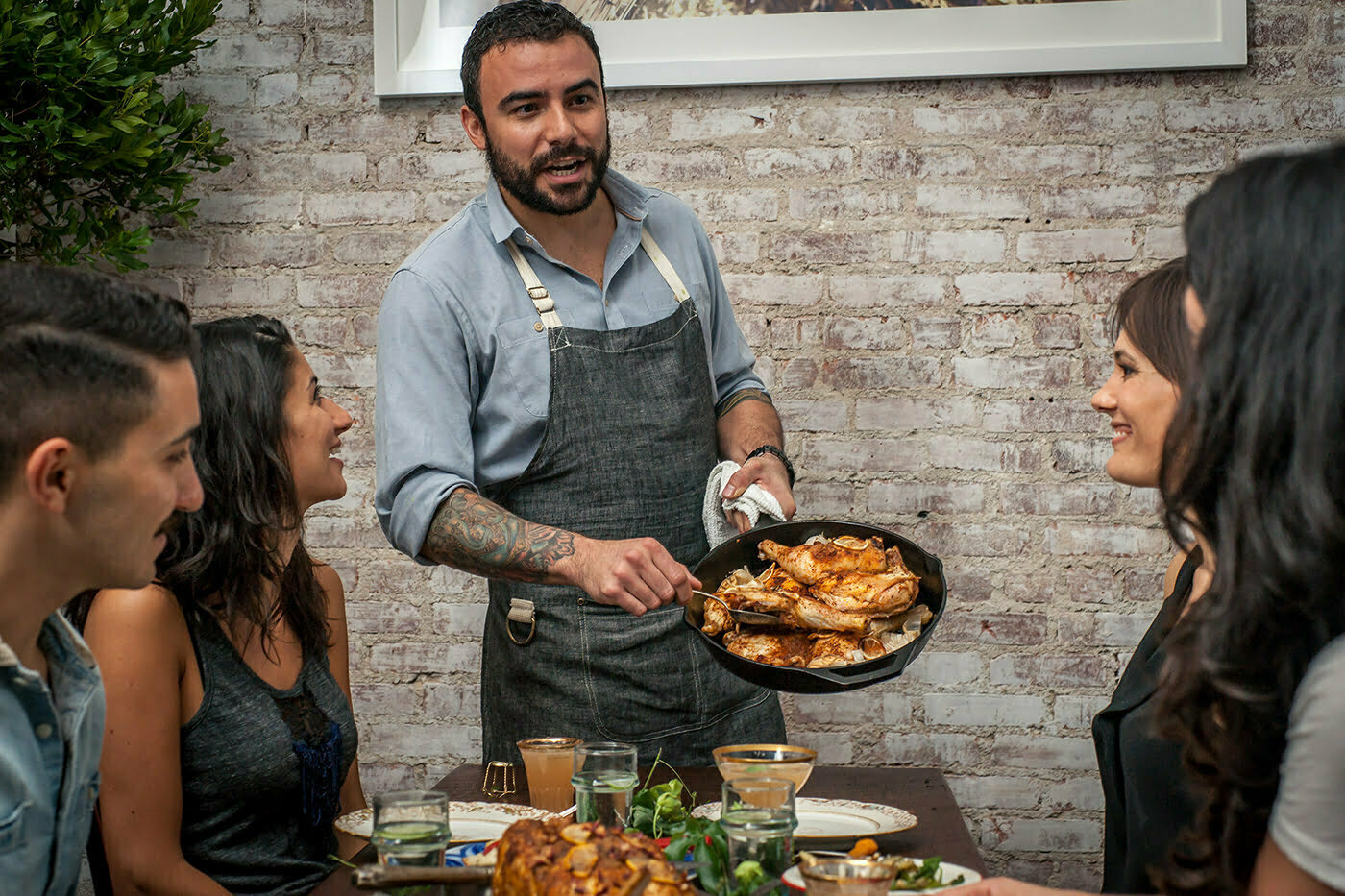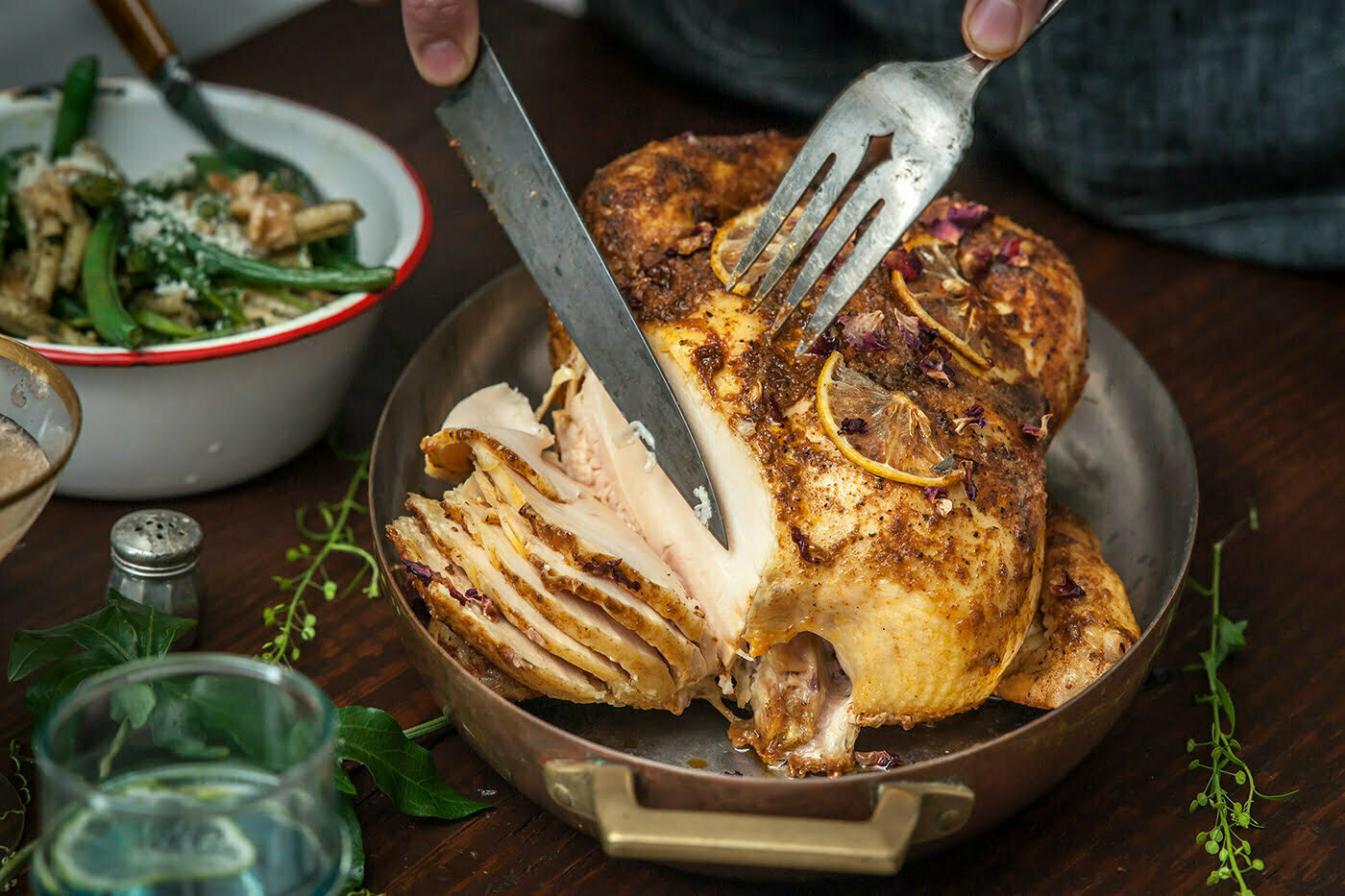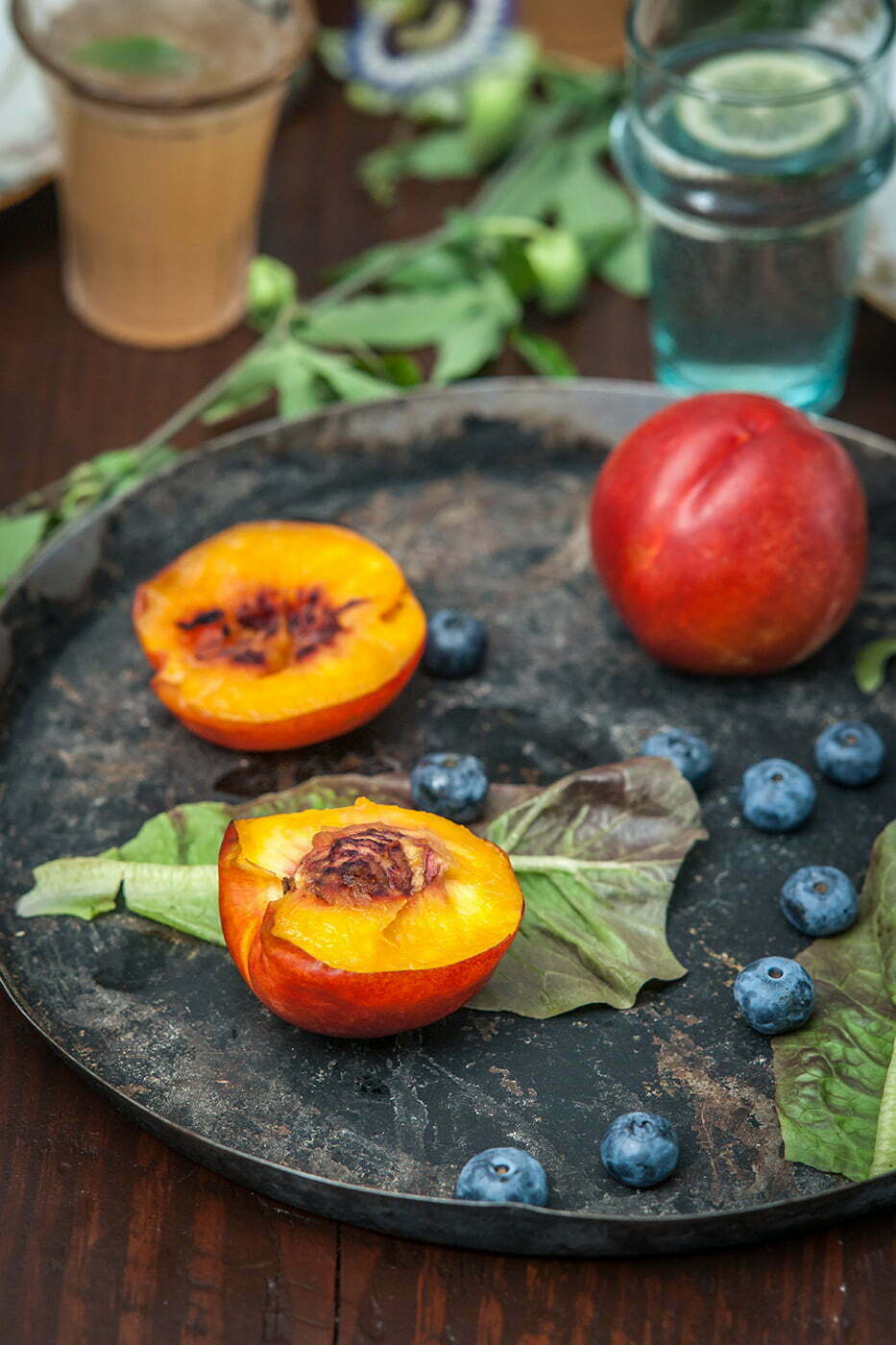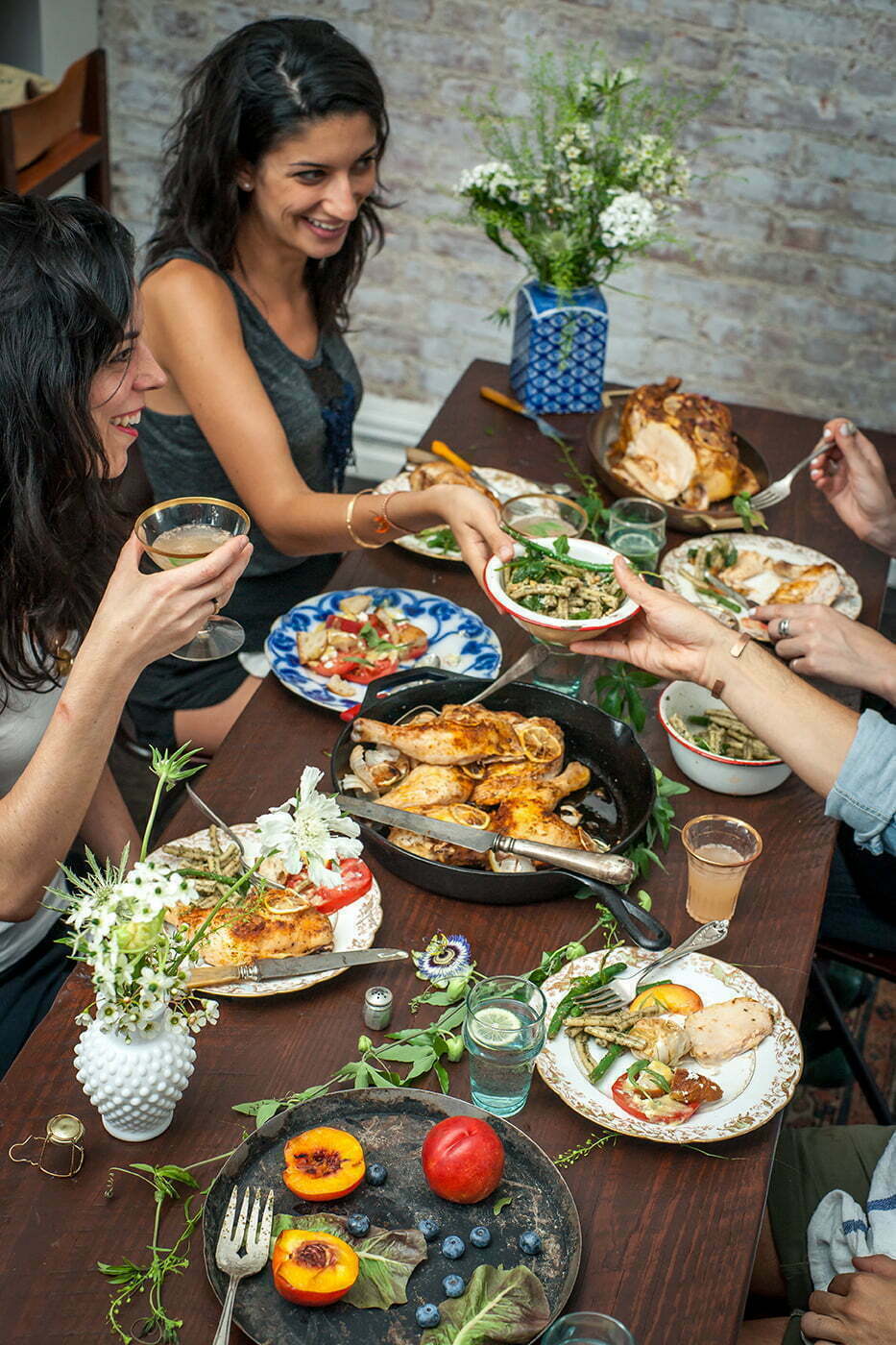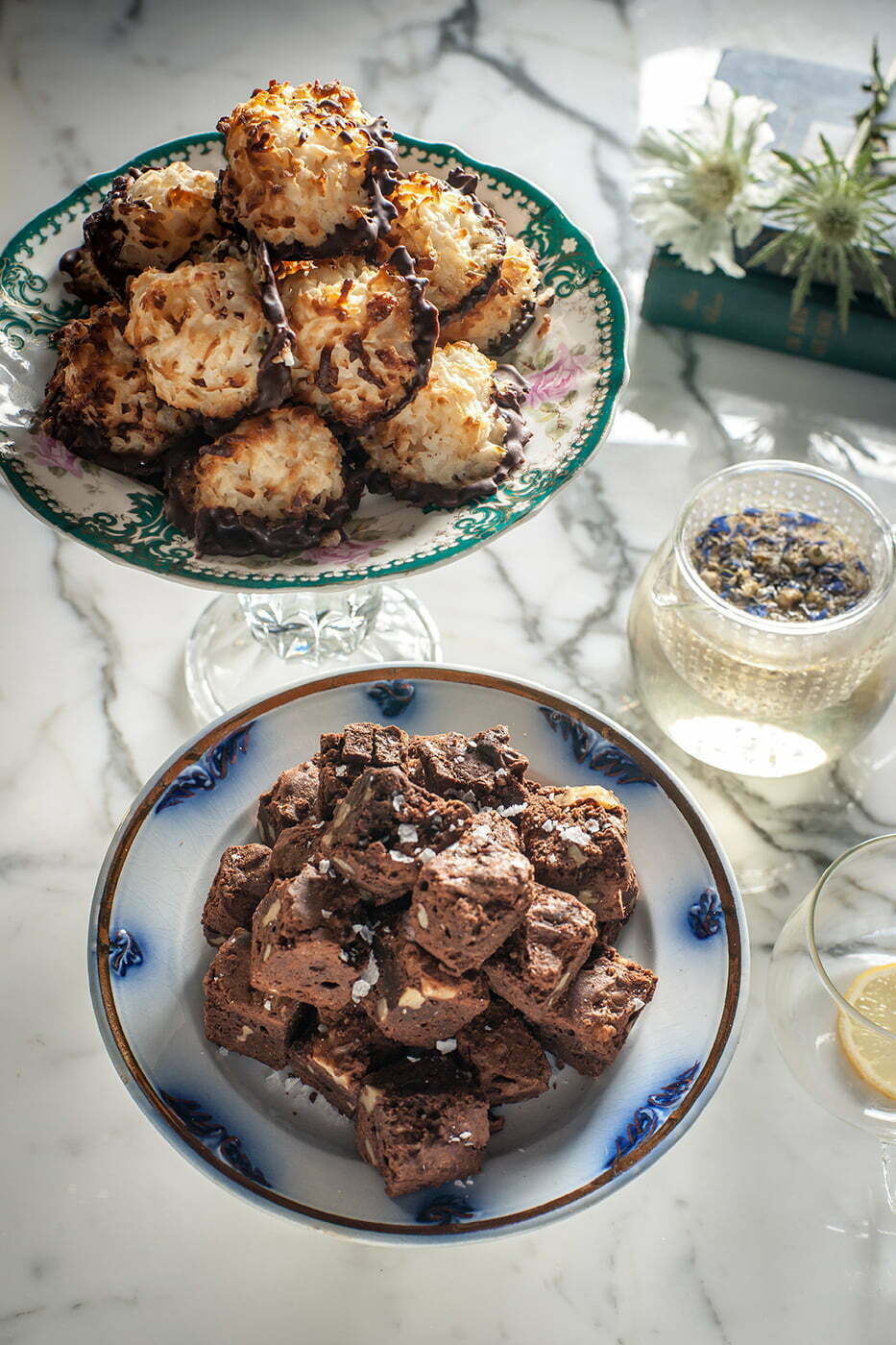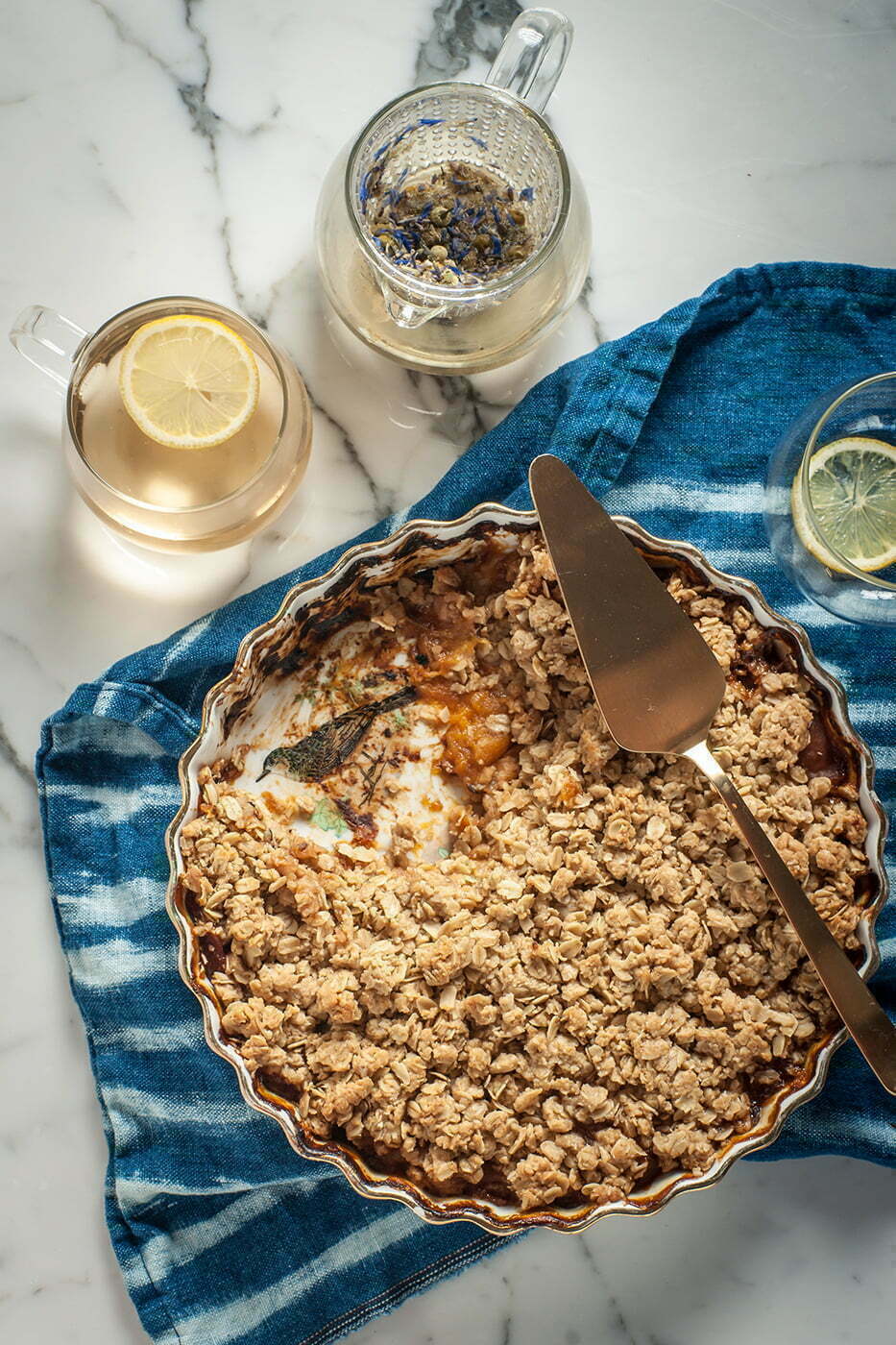 Nourish Kitchen + Table was created by Food&_ community members: