Recipe
Celeriac Soup with Crispy 'nduja Breadcrumbs
Recipe by

Ross Featherstone
Ingredients
For the breadcrumbs
Olive oil
100g 'nduja, skin removed
80g fresh breadcrumbs
For the soup
75g butter
1 onion, sliced
1 stick celery, finely chopped
2 thyme sprigs, leaves picked
700g celeriac, peeled and cut into small cubes
1 litre chicken stock
200ml double cream
Salt and white pepper
Method
For the breadcrumbs
Heat a glug of oil in a medium ying pan over a high heat, add the 'nduja, then fry for 3-4 minutes, stirring, until it starts to melt. Add the breadcrumbs to the pan and cook for a further 2-3 minutes until crispy, then turn off the heat.
For the soup
Melt 50g of the butter in a large frying pan or saucepan over a medium heat. Add the onion and fry for a few minutes to just soften.
Add the celery and thyme sprigs and fry for another minute; then add the chopped celeriac. Pour in the stock and bring to the boil, then reduce the heat to a simmer and cook for around 15 minutes until the celeriac is just tender.
Blend the soup to a fine purée using a stick blender. Return to the heat. Add the cream and whisk in the remaining 25g of butter.
Season with salt and white pepper. Serve the soup hot, with a sprinkling of the crispy breadcrumbs.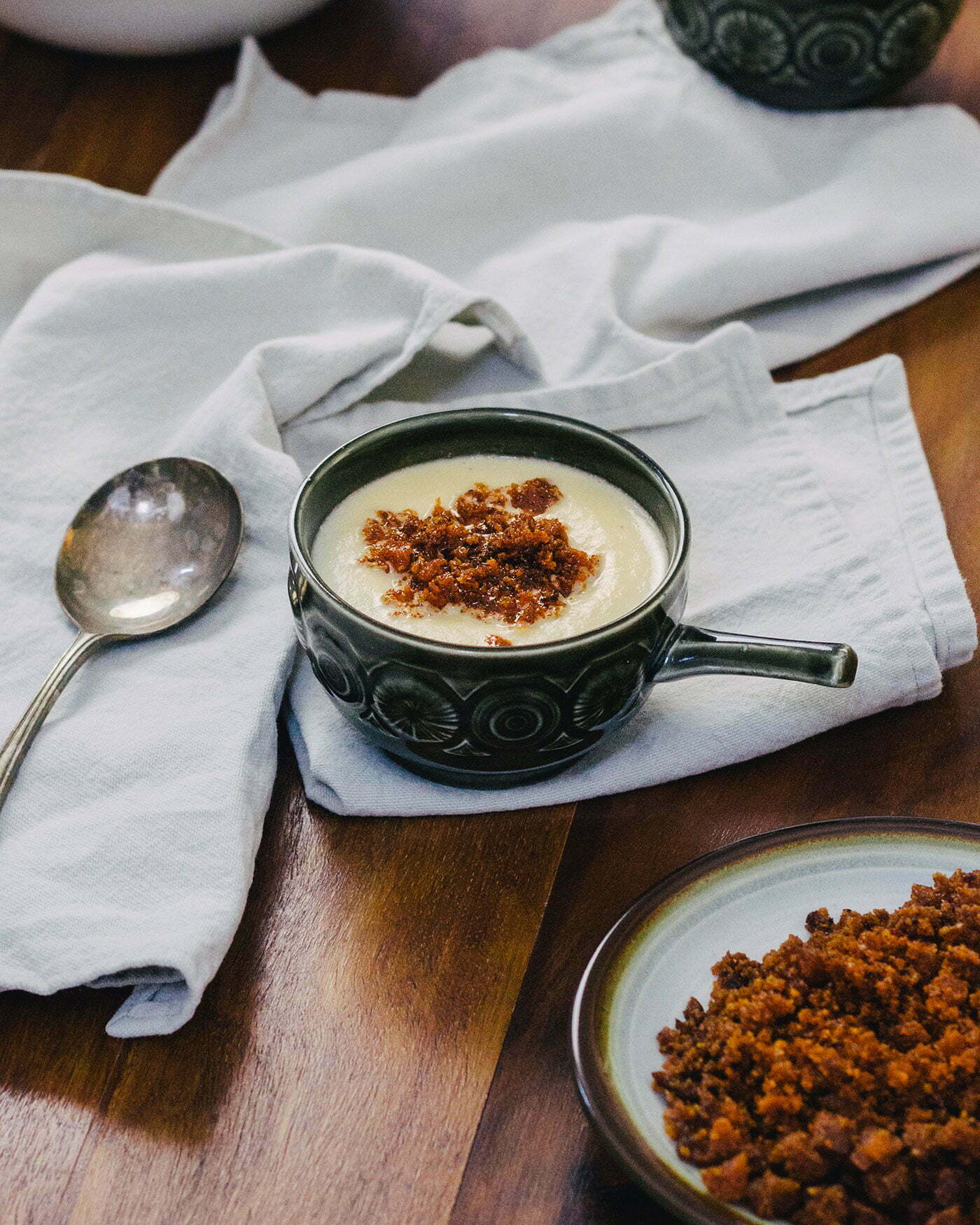 Celeriac Soup with Crispy 'nduja Breadcrumbs was created by Food&_ community member: