Recipe
Roast Cauliflower with Old Winchester
Recipe by

Ross Featherstone

Photography & Styling by

Katy Lanceley
Ingredients
1 cauliflower
1 tablespoon rapeseed oil
80g butter, at room temperature Salt
100g Old Winchester, grated
Method
Preheat your oven to 220 ̊C. Cut the stem of the cauliflower as close to the base as possible and remove any leaves so that it will sit flat.
Rub oil all over the cauliflower and put in a dutch oven or oven-proof frying pan. Place in the oven and roast for 45 minutes.
Remove the cauliflower from the oven and smear butter over the surface and sprinkle with a pinch of salt. Place back in the oven for another 30 to 45 minutes, basting it several times with the butter, which will turn dark, nutty brown.
Sprinkle the cauliflower with 75g of the Old Winchester and return to the oven for a final 15 minutes of roasting. It's done when you can insert a knife into it and feel no resistance. It should be completely tender.
Serve whole at the table, or thickly sliced, with a sprinkling of the remaining cheese.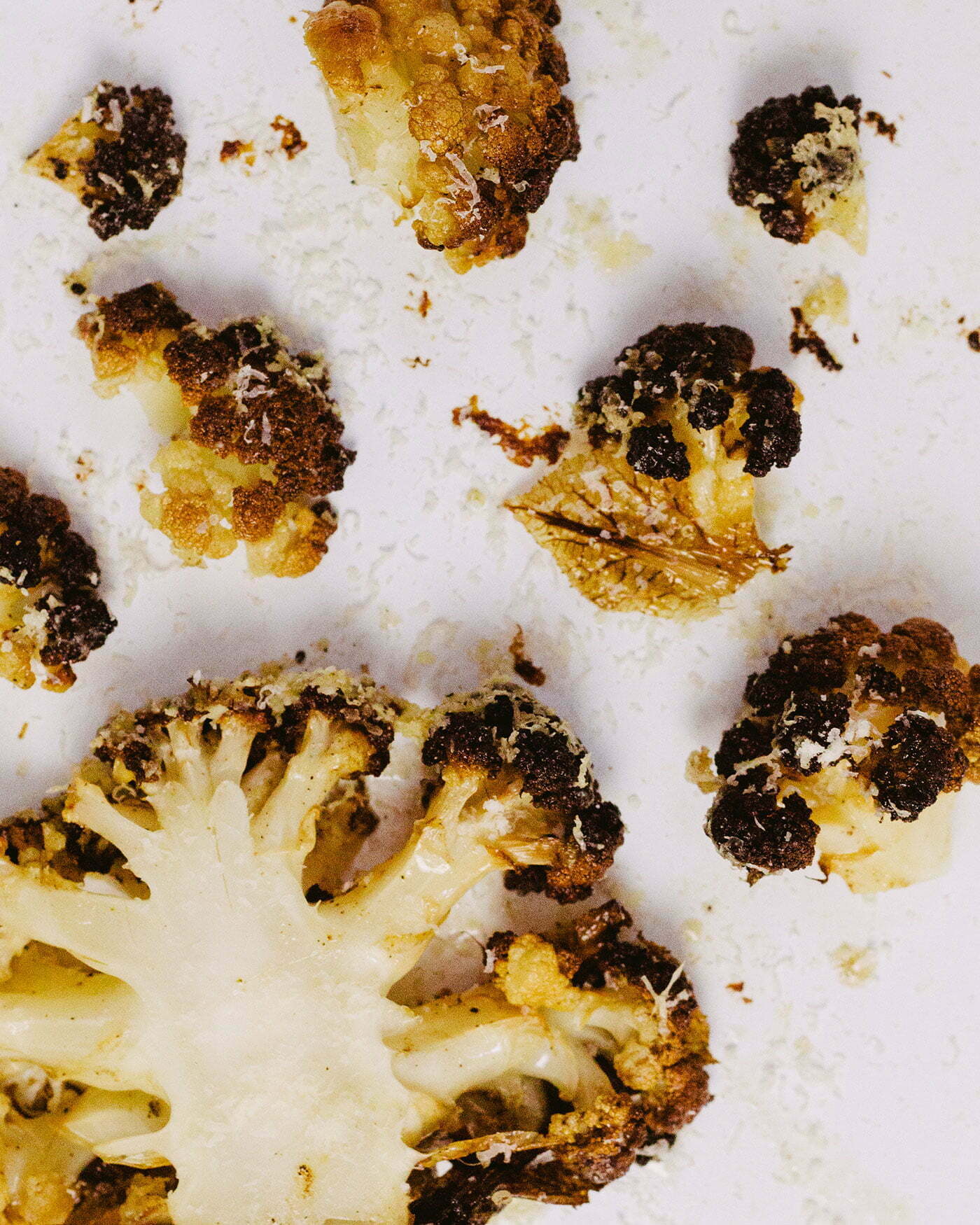 Roast Cauliflower with Old Winchester was created by Food&_ community members: