Recipe
Coconut Panacotta with Raw Raspberry Chia Jam
Words & Photography by

Linn Thorstensson
In these days of everyone going gluten free, dairy free, sugar free, vegan or paleo it can become a minefield to find something to eat, or serve, which is still tasty, nourishing and made from simple wholefood ingredients.
Personally, I don't believe that adhering to any of the dietary requirements above should mean restrictive and boring. Rather the opposite in fact. They should, if anything, serve as a gateway into a more simplistic, holistic, unprocessed and diverse way of eating. When did it become so complicated to choose what to eat? At the end of the day, no matter what latest nutritional trend you follow, doesn't it just come down to the quality of the food? How it's been grown and produced – with care. How it's been prepared – with love. And how it's being served and eaten- with joy!
I don't follow any particular dietary trend and eat most things which will make me feel good and do something good for my health. I think Michael Pollan is pretty spot on with his advice though.
Eat (REAL) food. Not too much. Mostly Plants. You simply can't go wrong with that…
Here is a simple, yet decadent summer dessert which should please the majority of your guests regardless of what they call themselves. Pretty guilt free and nutritious too!
Ingredients
For the Panacotta:
1 can of coconut milk – Preferably organic and additive free
1 1/2 tbsp. raw honey – use maple syrup if vegan
1 tsp vanilla bean paste
Zest of one organic lemon
2g agar-agar powder – available in healthfood shops
For the Raspberry Chia Jam:
125 g fresh raspberries, washed & drained
Juice of 1/2 lemon – optional. Lime would be lovely too
1 tbsp of chia seeds
Method
Place coconut milk, vanilla bean paste, honey, lemon zest and agar-agar powder in a small sauce pan. Bring it to a boil while constantly stirring to make sure the honey dissolves and prevent the agar-agar flakes from sticking to the bottom. Once the coconut milk mix reaches boiling point, boil for one min, then remove from to heat and allow to cool. Once the coconut milk has cooled to finger temperature pour it into small serving glasses and allow to set in the fridge.
To make the chia jam; place your berries in a food processor/blender. Squeeze the lemon juice straight into the bowl of your food processor/blender. Blend until smooth. Transfer the blended berries to a container. Add in the chia seeds and stir until well combined. Let the chia jam sit for an hour or two to allow the seeds to gel. Stir a few times.
Add the jam on top of your set coconut panacotta to be served straight out of the glasses it's set in. Garnish with a sprig of mint or some shaved dark chocolate.
Note* I did not add any sweetener to the chia jam. You can of course do so if you want it less tart.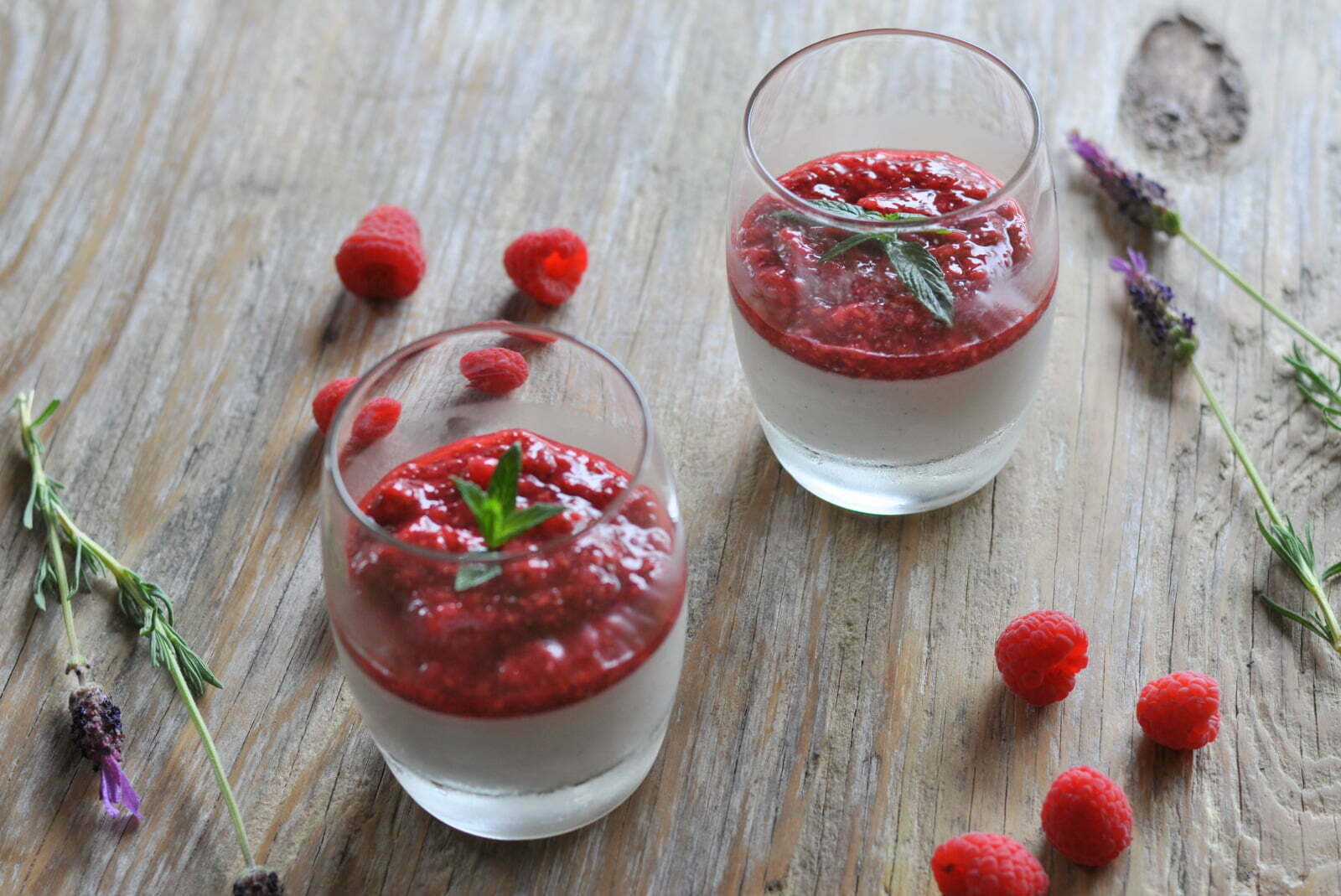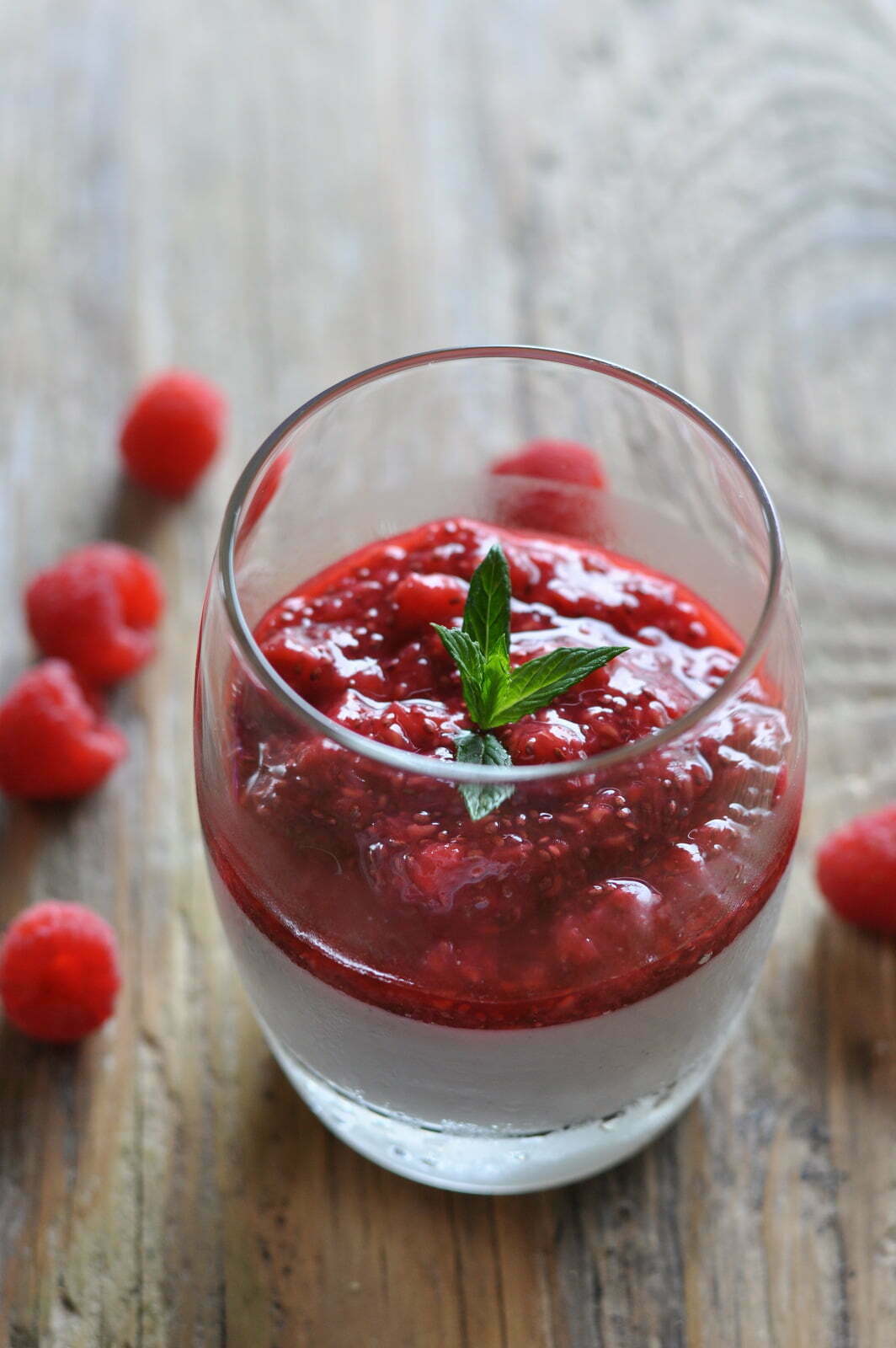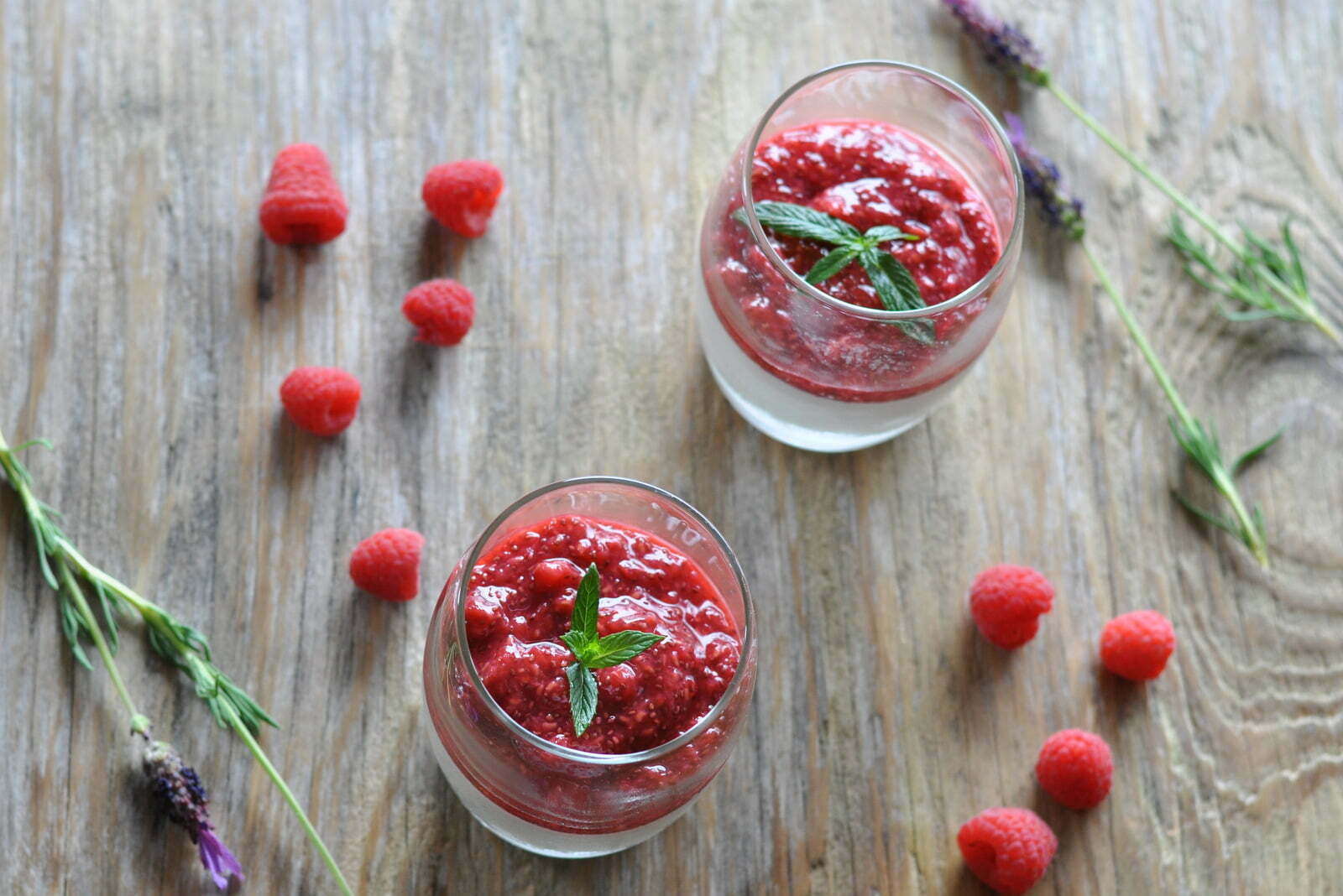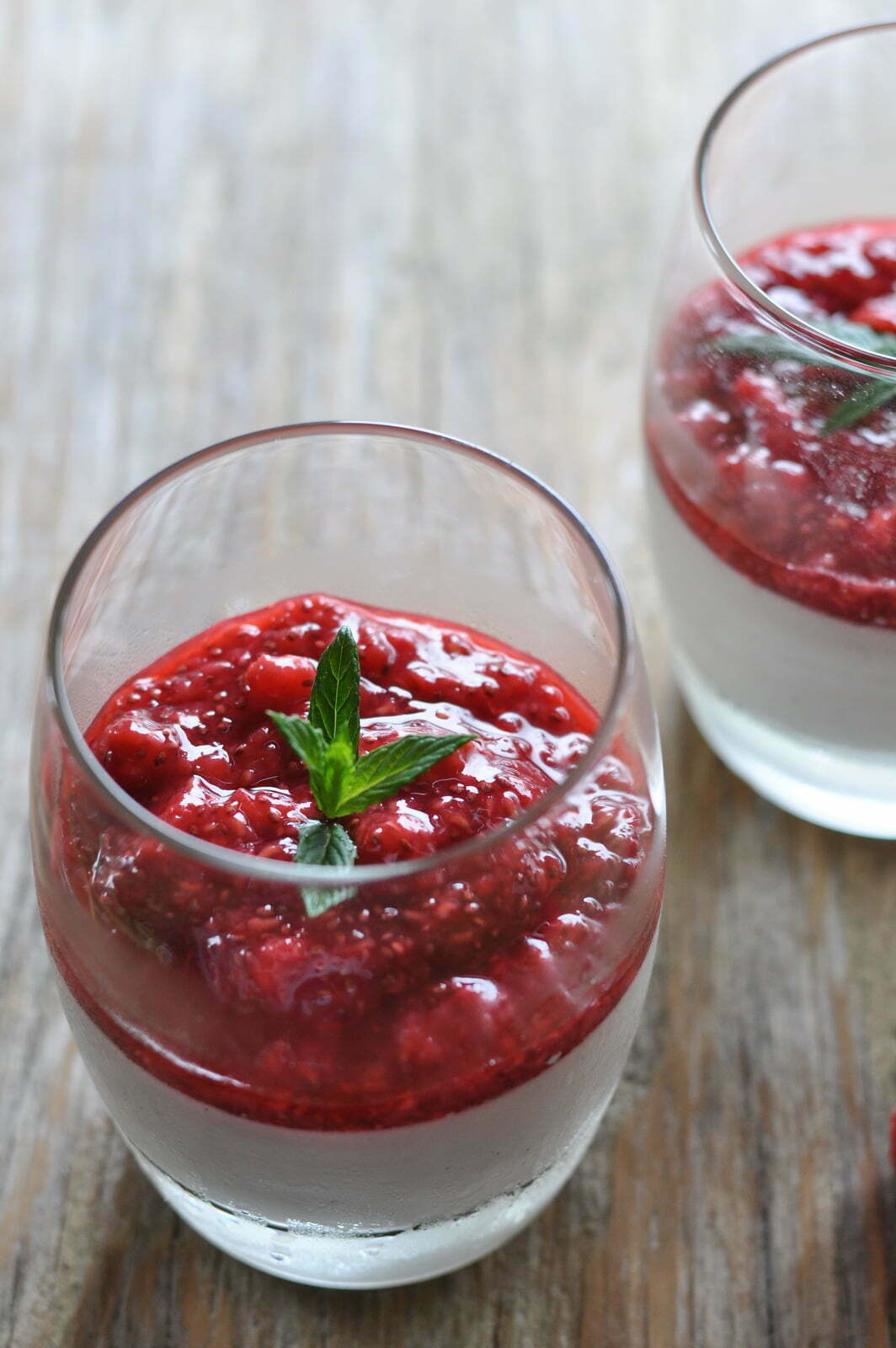 Coconut Panacotta with Raw Raspberry Chia Jam was created by Food&_ community member: