Recipe
Iberico Roast Potatoes
Recipe by

Ross Featherstone

Photography & Styling by

Katy Lanceley
Iberico pork fat offers a delicious alternative to goose, and delivers that all-important 'crunch'.
Ingredients
1kg Floury potatoes
1⁄2 Jar of Iberico pork fat
Sea salt
Method
Preheat the oven to 190°C.
Wash and peel the potatoes and cut into half or thirds depending on their size. Parboil in a large pan of boiling, salted water for 8-10 minutes. Meanwhile add the pork fat to a roasting tray and place in the oven to heat.
Drain the potatoes and return to the pan, before shaking gently to 'rough up' the edges. Transfer the potatoes to a tray or colander to steam-dry for 15 minutes.
Remove the tray om the oven and place on the hob over a low heat. Carefully transfer the potatoes to the tray and baste in the hot fat.
Return the tray to the oven and roast for around an hour until they are crisp and golden. Remove from the oven and sprinkle with sea salt before serving.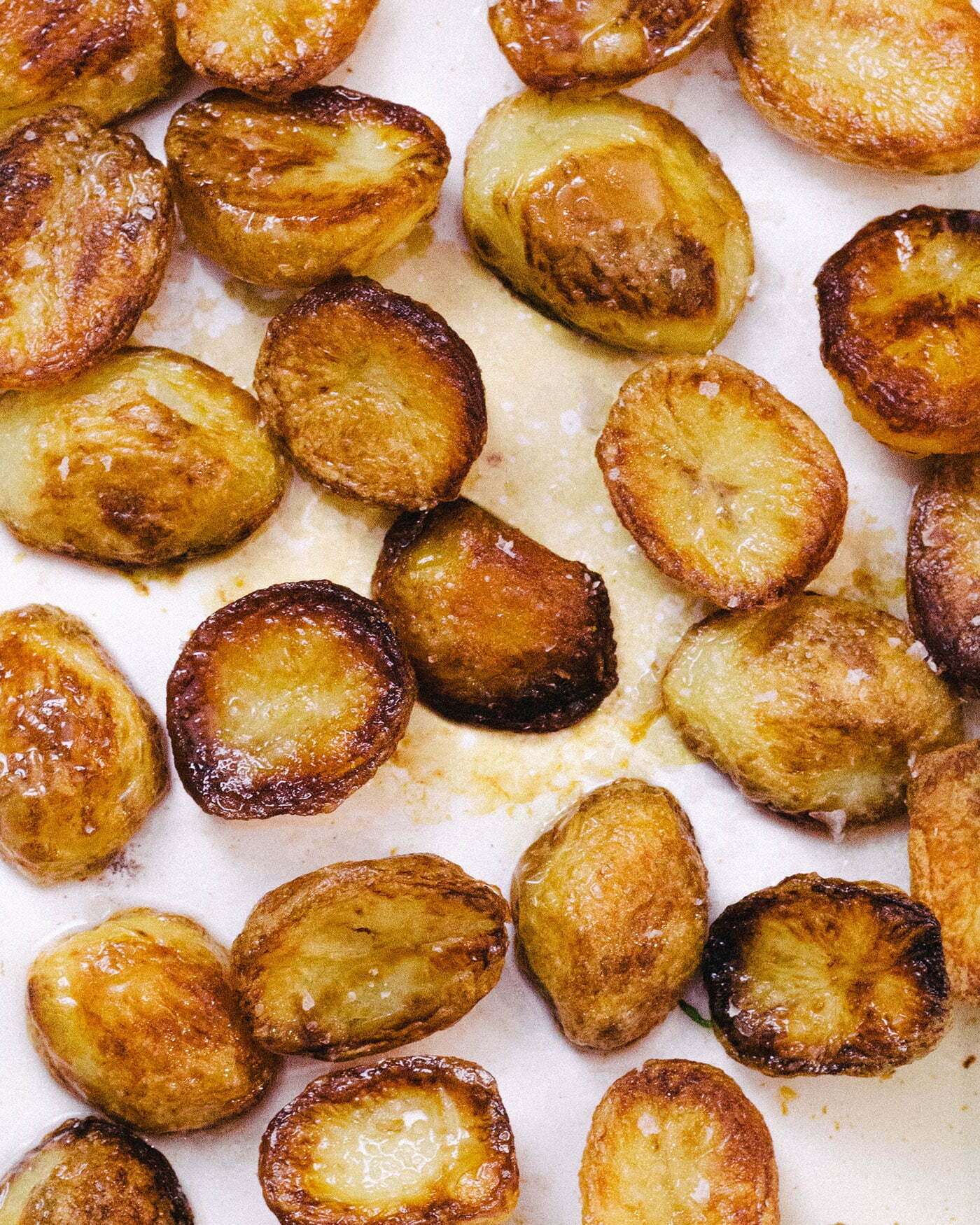 Iberico Roast Potatoes was created by Food&_ community members: