Recipe
Pancetta & Stichelton Gratin
Recipe by

Ross Featherstone

Photography & Styling by

Katy Lanceley
Ingredients
800g floury potatoes,
very finely sliced
100g pancetta lardons
1 large onion
25g butter
2 garlic cloves, crushed
150g Stichelton, crumbled
200ml double cream
Method
Preheat the oven to 180°C.
Blanch the potato slices in a pan of boiling water for 2-3 minutes, then drain and leave to one side to steam dry until cool enough to handle. Meanwhile, heat a frying pan over a high heat and dry- y the pancetta lardons until crisp.
Add the onion and cook gently for a few minutes until so , adding a little butter if the mixture becomes too dry. Stir in the garlic, then cook for another couple of minutes.
Lightly butter a gratin dish. Layer one-third of the potatoes on the bottom and season with pepper. Top with half the cheese and half the onion, garlic and lardon mixture, then pour over a third of the cream. Repeat, then garnish with a layer of potatoes and the rest of the cream.
Bake for 50-60 minutes until the top is golden, crisp and bubbling around the edges. Leave the gratin to stand for 5 minutes, then serve.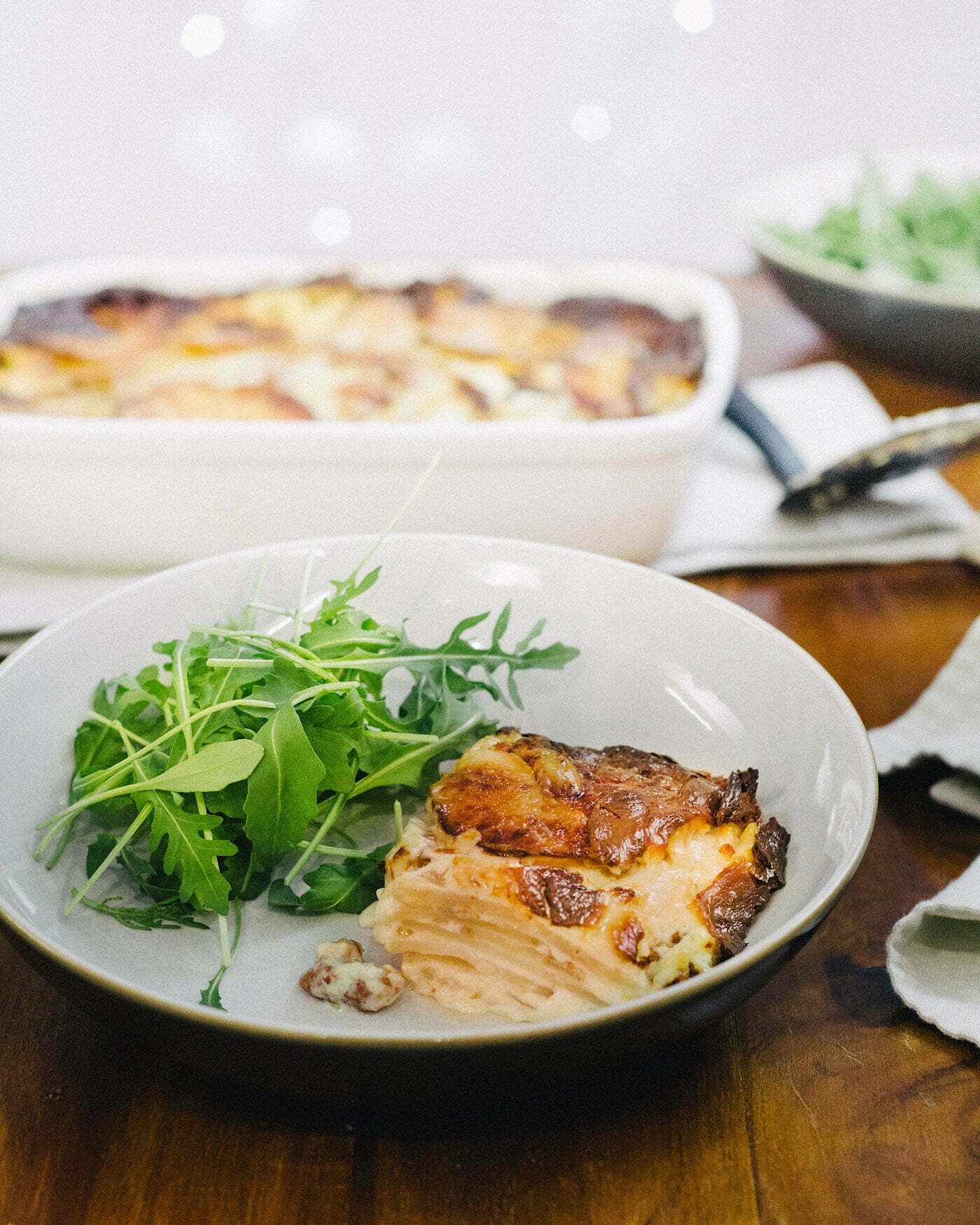 Pancetta & Stichelton Gratin was created by Food&_ community members: