Recipe
Pork, Chive & Shiitake Mushroom Dumplings
Words & Photography by

Hung Quach
Dumplings are the ultimate comfort food for me. They are a reminder of my childhood and my heritage. They evoke memories of many family visits to eat Yum Cha on the weekends. A tradition for many families that is normally eaten for brunch. It is not your normal sit down meal where you choose from a menu. Instead, it involves selecting your dishes from trolley carts that are pushed around the restaurant by waiting staff. Trolleys stacked high with bamboo steamers containing mouth-watering dumplings. Trolleys with an in-built boiler that blanches fresh Chinese broccoli in front of you. Trolleys containing desserts that makes you want to eat them first.
We would sit patiently at our table waiting for the trolleys of delicious food to pass by to make our selections. It was always the dumplings that I looked forward to and I had to have a variety of them.
These dumplings are incredibly easy to make, especially once you get the hang of wrapping them. They can be easily frozen for another time.
Ingredients
For the dumplings:
1 kg pork mince
1 cup shiitake mushrooms finely diced
1/4 cup chives finely sliced
2 tbsp soy sauce
2 tbsp minced ginger
1 tbsp minced garlic
1 tbsp sesame oil
2 tsp salt
1 tsp ground pepper
1/2 tsp sugar
1 egg beaten
Dumpling wrappers
Small bowl of water
Vegetable oil for frying
For the dipping sauce:
1/4 cup soy sauce
1/4 cup rice vinegar
1 tbsp sesame oil
1 tsp chilli sauce (or more if you prefer it spicier)
Method
In a mixing bowl combine the pork mince, shiitake mushrooms, chives, soy sauce, ginger, garlic, sesame oil, salt, pepper, sugar, egg and thoroughly combine using your hands. Set the mixture in the fridge for at least 1/2 hour or preferably overnight to allow the flavours to develop.
Place 1 tbsp of the pork mixture to the middle of the wrapper. Dip your finger into the water bowl and trace the edge of the wrapper to wet it. Fold the wrapper in half and pinch the wrapper together tightly removing any air bubbles. This will create a half moon. Take the corners of the half moon and bring them up together, which will create a fold in the centre of the filling. Wet the corners and pinch them together, creating a round dumpling shape with a folded edge that looks like a sailor's hat. You can make these into any shape you like, as long as the filling is encased in the wrapper.
Line a bamboo steamer with parchment paper. Cut holes in the parchment paper to allow steam to rise up into the steamer. Place the steamer over a pan or wok and add enough water so it comes up about 2 cm from the bottom of the steamer. Place the dumplings on one layer on the parchment paper ensuring they don't touch, leaving enough space to allow them to expand during steaming. Steam for about 5-7 mins on medium-high heat until the dumplings are cooked through. Serve immediately with the dipping sauce.
To make the dipping sauce, combine the soy sauce, rice vinegar, sesame oil and chilli sauce.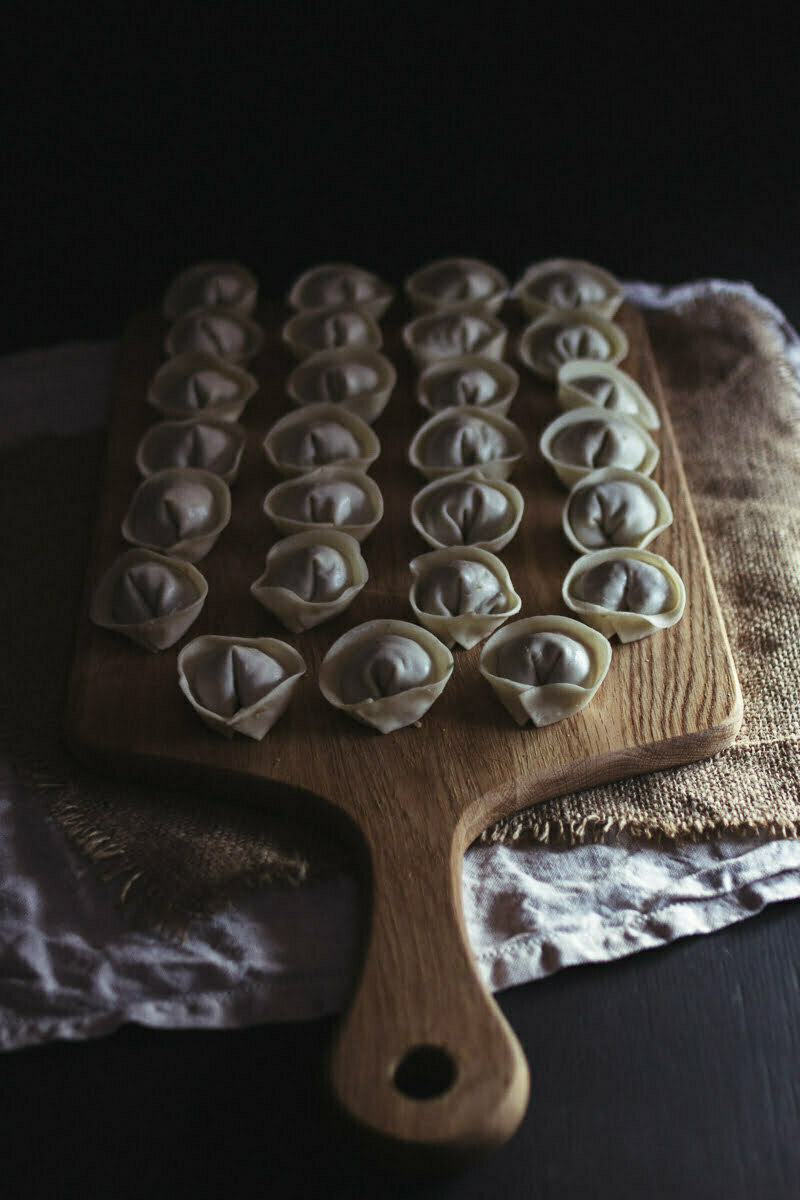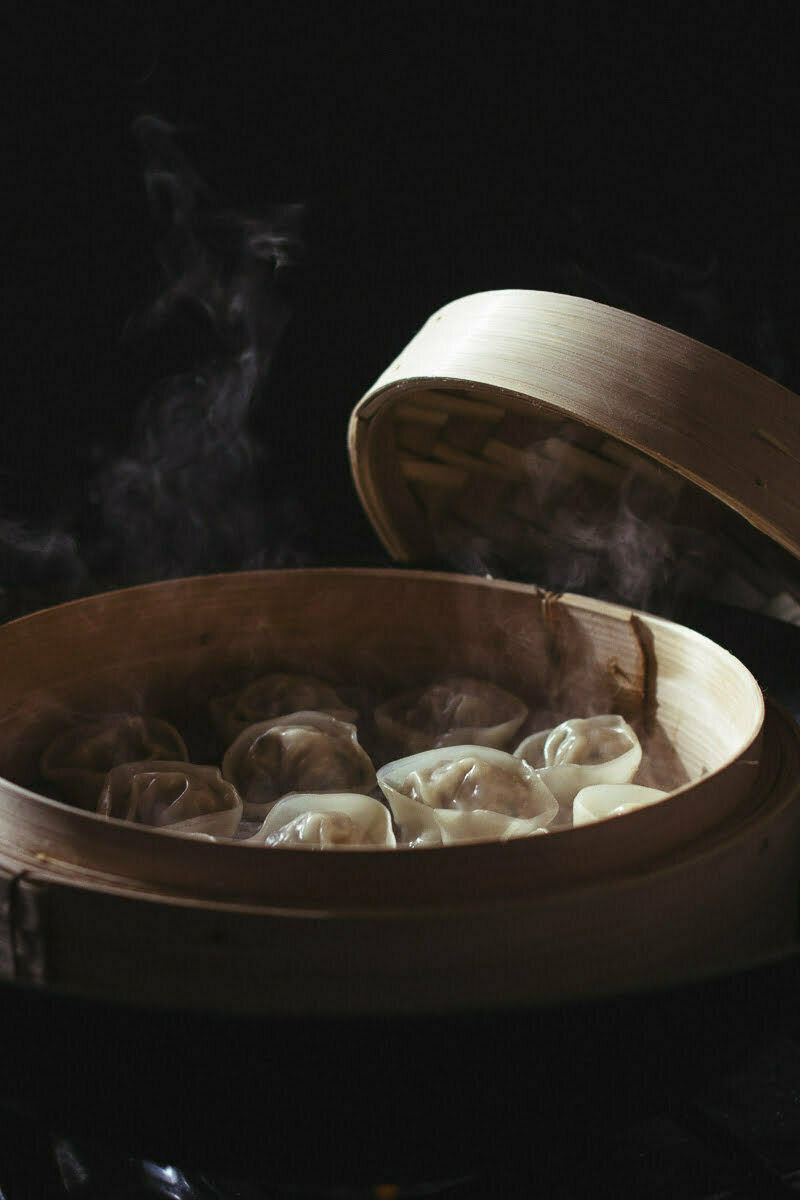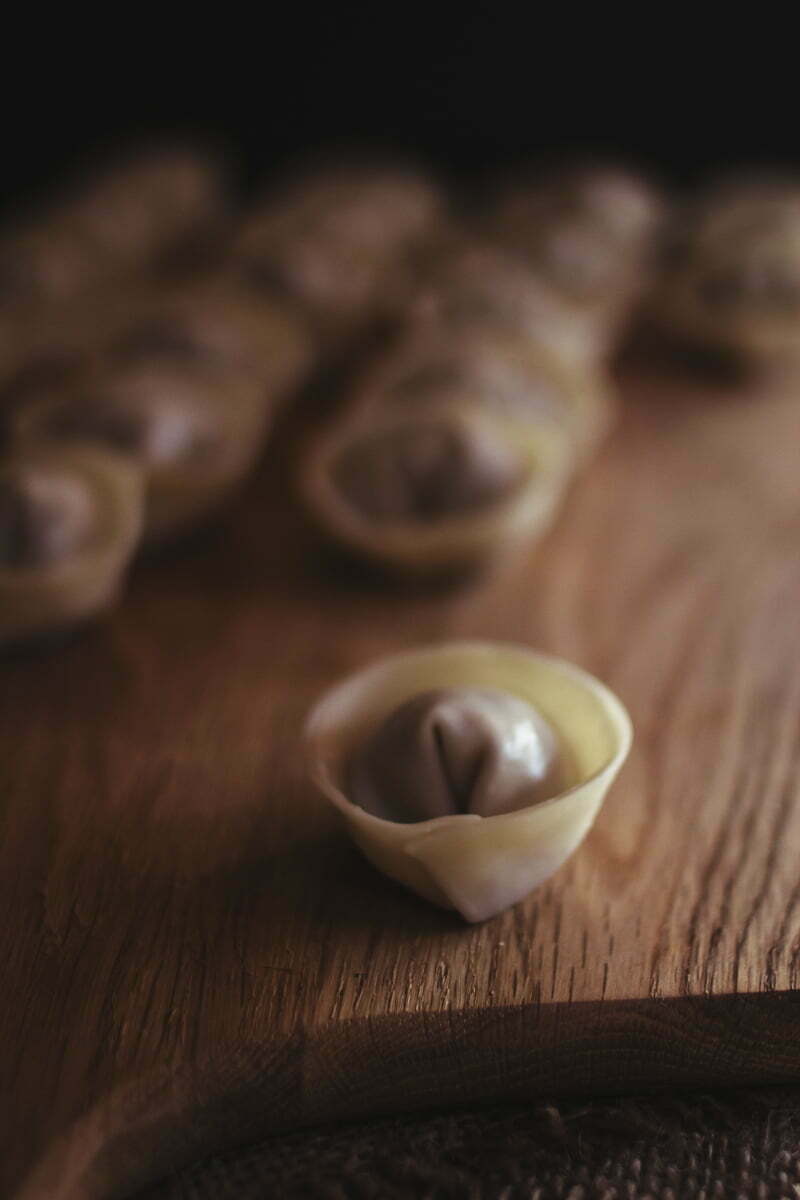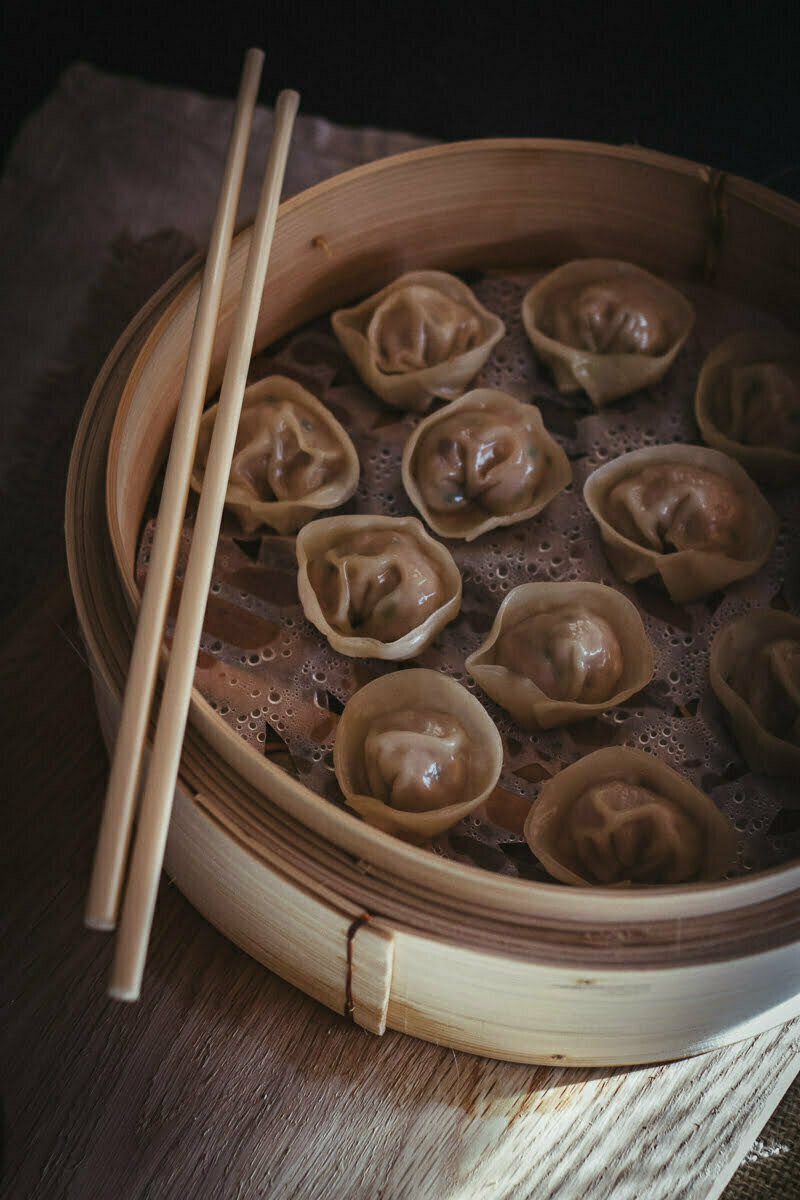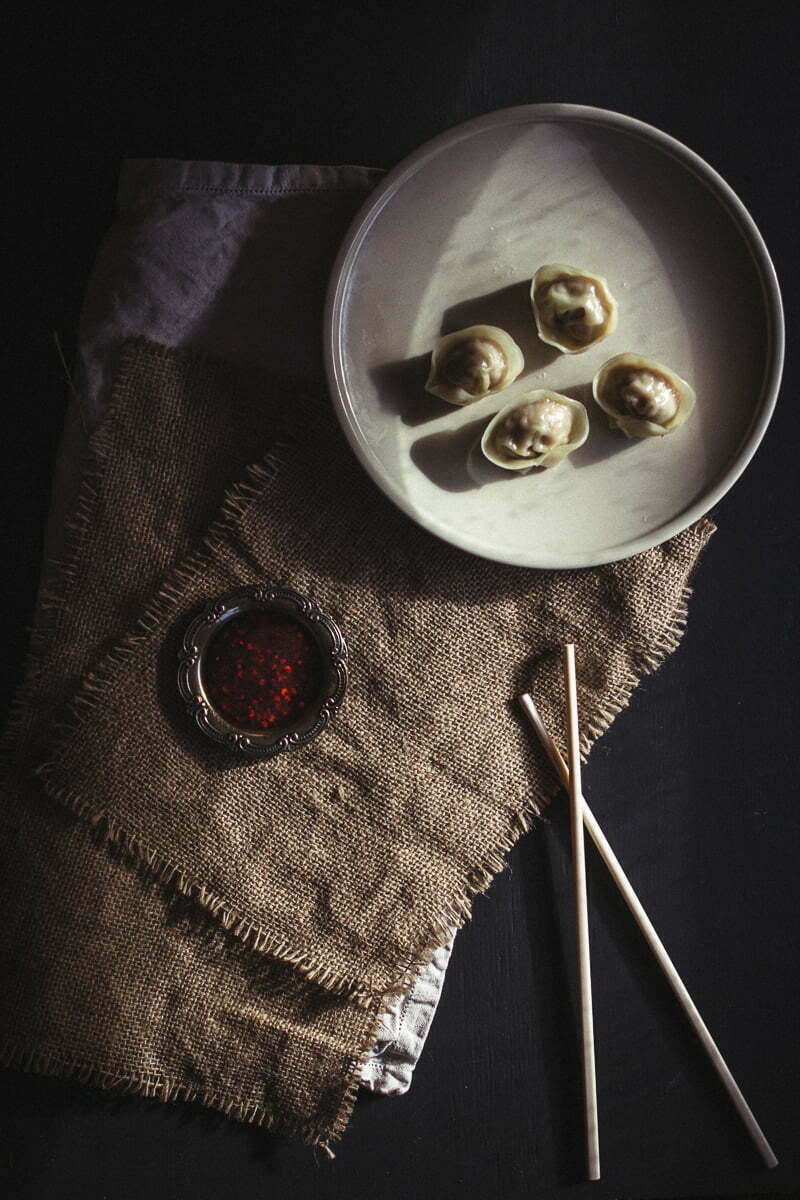 Pork, Chive & Shiitake Mushroom Dumplings was created by Food&_ community member: