Article
Haven's Kitchen
Words by

Fiona M Symington

Photography by

Haven's Kitchen
Alison Cayne wants us to cook more. Given her philosophy that sustainable and seasonal eating can address problems of food inequity it's hardly surprising. Such devotion to the kitchen is at the heart of Haven's Kitchen – her cafe, cooking school, and event space located two blocks from New York's Union Square Greenmarket.
Home is a converted carriage house on 17th West Street – an idyllic refugee of interior design and delicious food, original architectural features and light-filled rooms. This unlikely find so close to Union Square Greenmarket proved the perfect setting to bring together Alison's love of cooking and commitment to sustainable eating.
On the ground floor is the cafe and cooking school. The cafe is "the real community builder" and has all the ambiance and warm of a home kitchen. There's a communal table for regulars, a larder of Haven's Kitchen goods and a daily menu that simply delights. Regulars include teachers from the local school and the feel is very much of a neighbourhood cafe.
Just beyond the cafe is the cooking school with classes from fresh fall pasta to festive vegan dinners. This is real cooking with everyone being encouraged to experience the tastes, textures and smells of a seasonal kitchen. Recipes are only distributed after the class. As Alison says, "the last thing that I want is for someone to be staring at the recipe and not feeling with his or her hands to know how much is the right amount and trusting their own palate".
Seasonal local produce is promoted through the cafe menu and cooking classes with the aim of increasing the demand for such sustainably grown produce. Here Alison's academic background (she is currently studying for a Masters in Food Studies) and experience as the head of the food station at Union Square Greenmarket — GrowNYC comes to the fore. Paraphrasing her idol the food activist, writer and gardener, Joan Gussow, she notes: "You can't tell people to go buy asparagus from their local farmer if they don't know what to do with asparagus. So my little cooking school turned into a cooking school with a mission to get more people cooking so that I could support growers who could then grow more food. So farmers are much more likely to try to give access to under-served populations."
Her relationship with Union Square Greenmarket continues today with Alison working with producers to supply both the kitchen and the cafe. Meat and the eggs come from Clawhammer – "he'll call us and say I have x,y, and z —what do you want? " Bodhitree Farm is "great for vegetables". Mushrooms come from Brooklyn Grange and sustainable seafood from Wild Edibles. Grains are purchased from Cayuga Pure Organics. Microgreens and garnishes from Woodbridge and Windfall Farms and from Eckerton Hill Farms, peppers and tomatoes. Importantly most of the produce from the market comes from a 250 mile radius of the city and is in Alison's words, "super fresh and super local". Basil comes from her rooftop garden, five blocks away.
In addition to the cafe and kitchen, Haven's Kitchen hosts supper clubs and there's an online pantry featuring goods from its own kitchen and selected suppliers. The upstairs events space is used for weddings, private functions, including cocktail classes, with the cooking school also available for private hire. More recently, a pop-up space has featured in the cafe and there are plans for a cookbook. Such diversity is key to not only Haven's Kitchen success but is integral to its food philosophy. As Alison explains of her three businesses in one, "it allows us to have zero-entry and $25k entry. The worst question I get asked is what's your demographic – we don't have one".
Yet it is Haven's Kitchen's potential as a think-tank that is most important to Alison. Awareness building and food activism, working with local community groups and producers remains at the heart of this labour of love proving that food is a haven in which to create community.
109 West 17th Street (between 6th and 7th Avenues)
New York, NY 10011
tel: 212.929.7900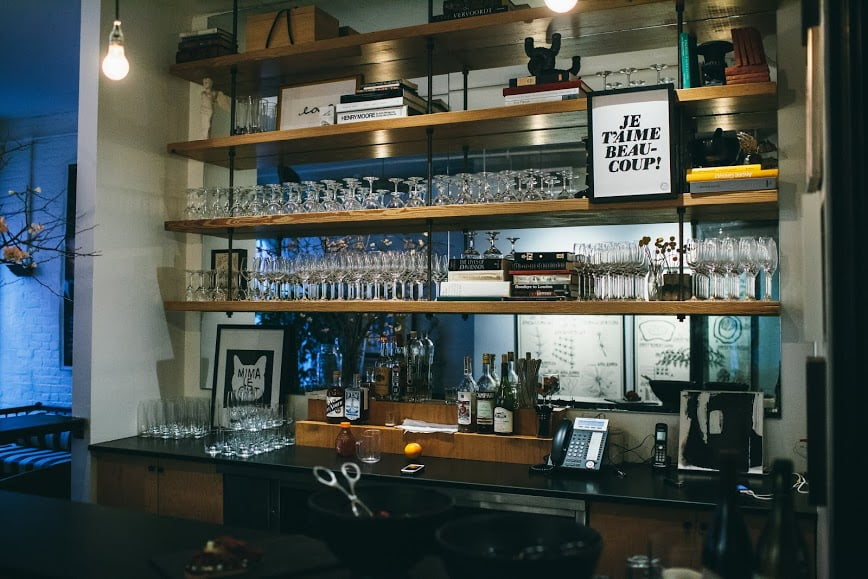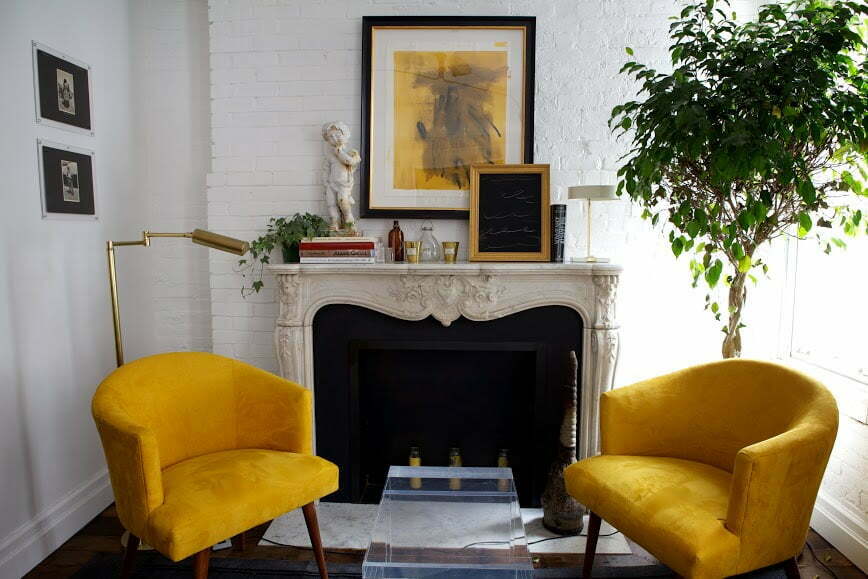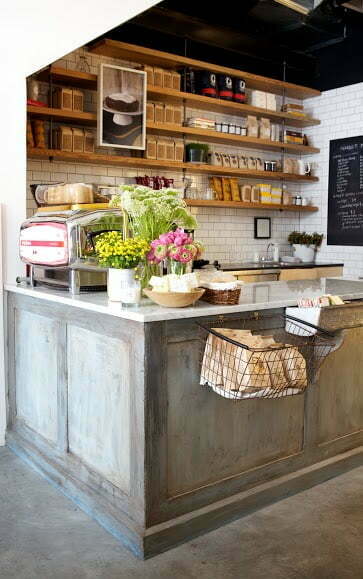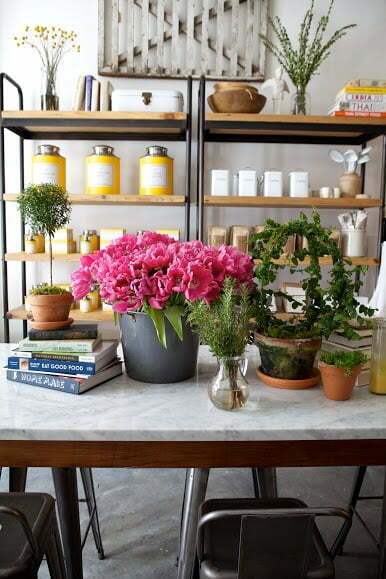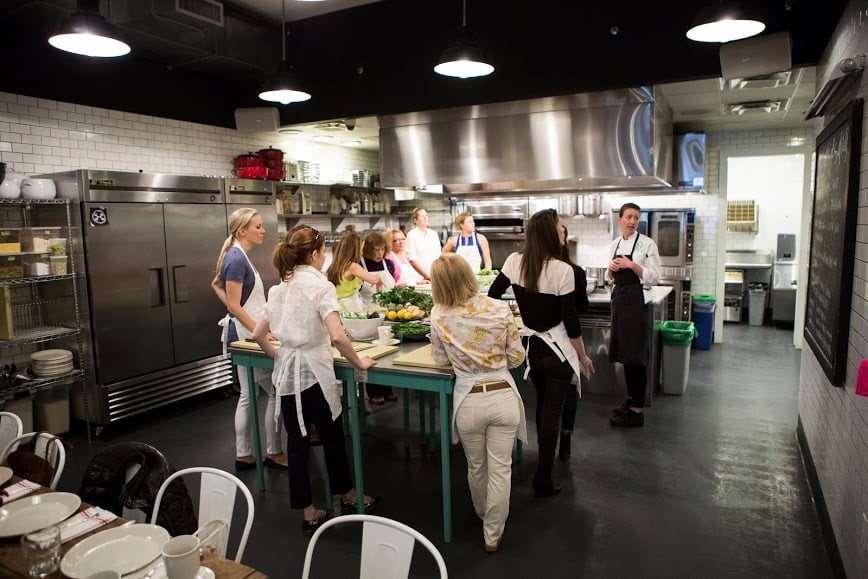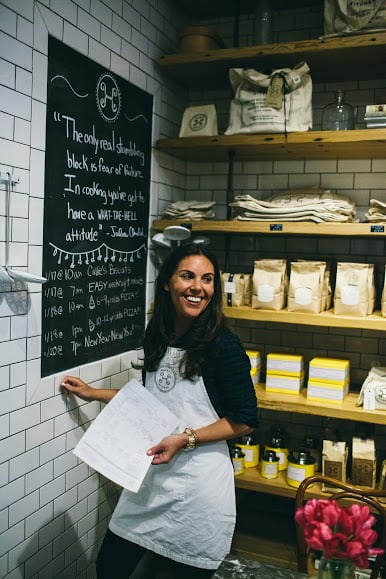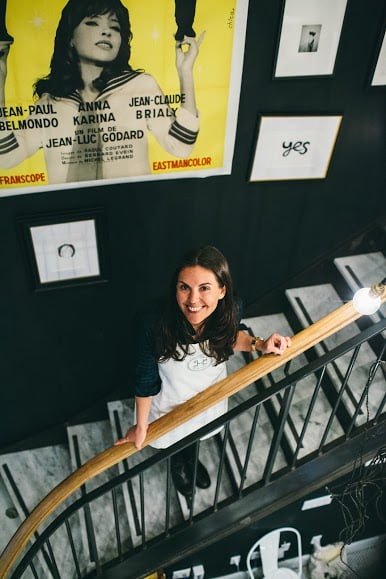 Haven's Kitchen was created by Food&_ community members: