Recipe
Farfalle, Pancetta, Kale
Recipe by

Matt Gorecki

Photography & Styling

Katy Lanceley

Photography & Styling

Ross Featherstone
This dish is an absolute staple in my house and the perfect demonstration of the geometry of the pasta fitting perfectly with the dish. Be warned it is extremely important that you always use the correct pasta shape with the correct sauce/adornment, many a great dish is ruined or at the least rendered a bit dull with the wrong pasta – when I discovered this my pasta cookery improved ten fold!
Ingredients
250g Farfalle
6 Slices of thinly sliced Pancetta or Parma ham
6 handfuls of curly kale (you can substitute for spinach, savoy cabbage, chard or other types of kale but curly is best)
2 Peppers, (a couple of different colours is nice)
1 Fresh Chilli, sliced
Good olive oil
A handful of decent but stale bread, broken up (some crumbs, some thumbnail sized chunks)
Parmesan, to serve
Method
Cook the pasta in a large pan of boiling water with a generous pinch of salt.
Meanwhile fry the meat in a deep sided frying pan until lightly crispy, then add the peppers and chilli and cook until softened.
Drain the pasta, reserving a small amount of water.
Add the kale to the meat and peppers along with a ladle of pasta water. Turn the heat down so the kale just steams.
Once the kale has steamed, add the pasta to the pan with a lug of good olive oil and half of the bread. Toss together and season with salt & pepper.
Serve with the remaining bread and some grated parmesan.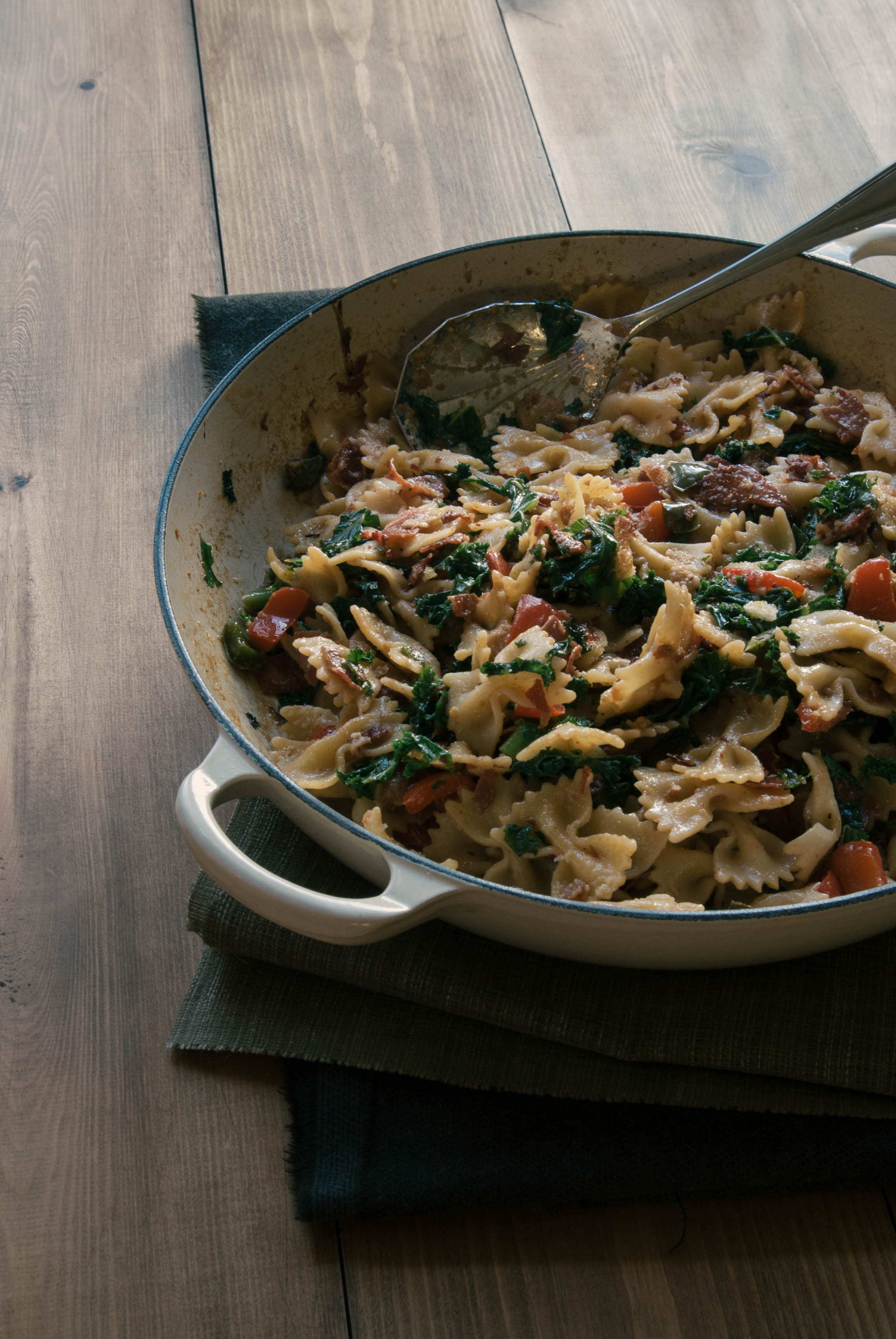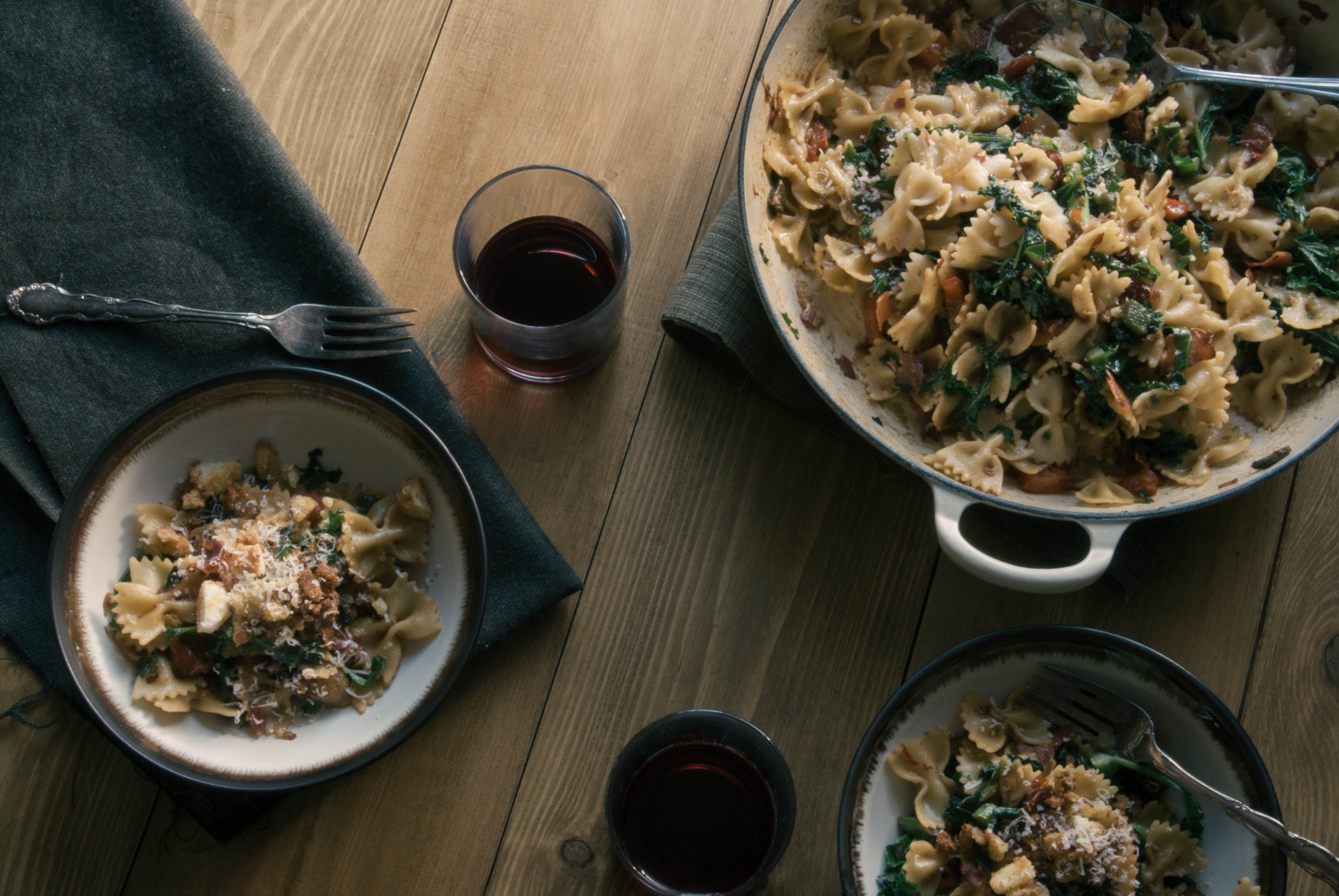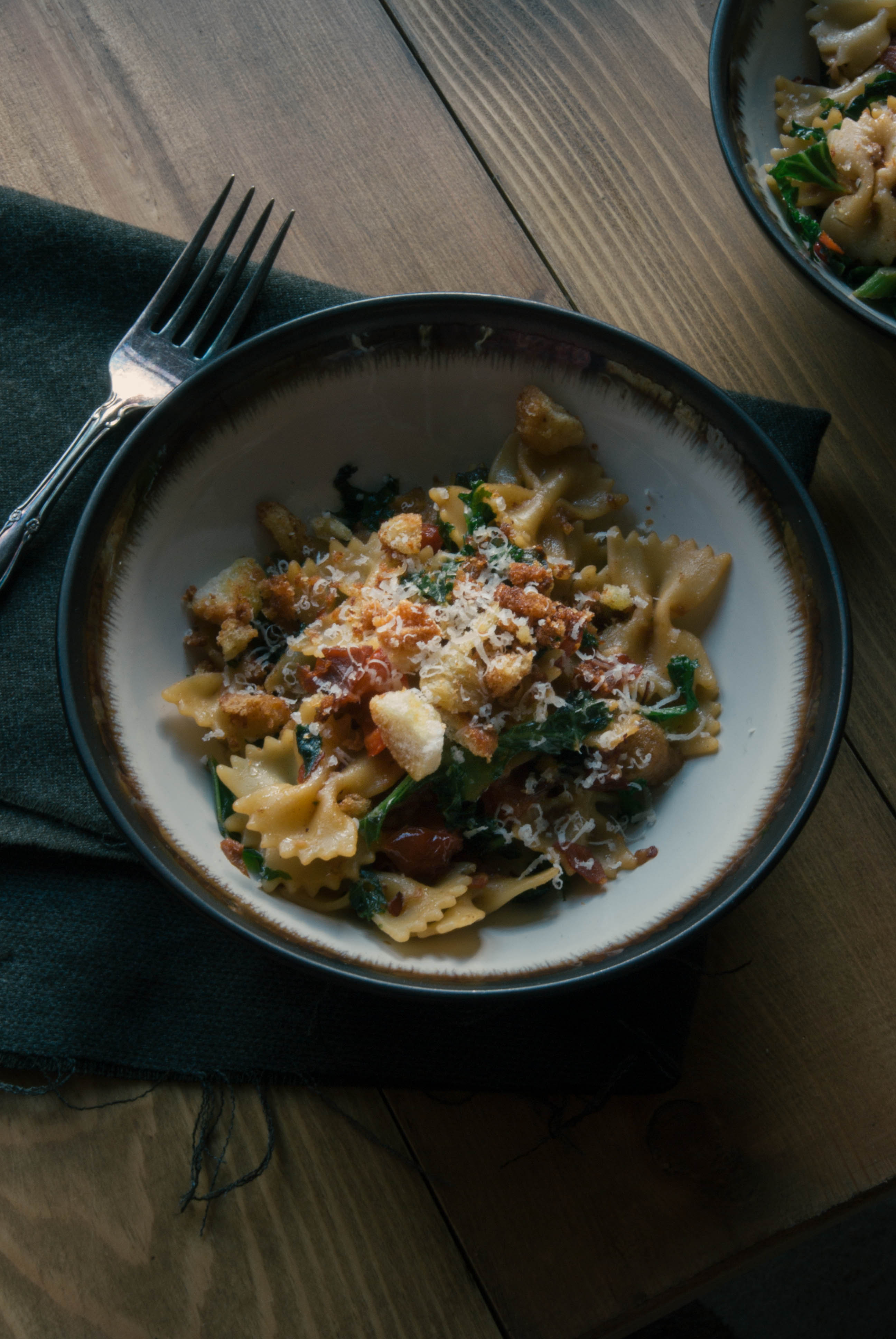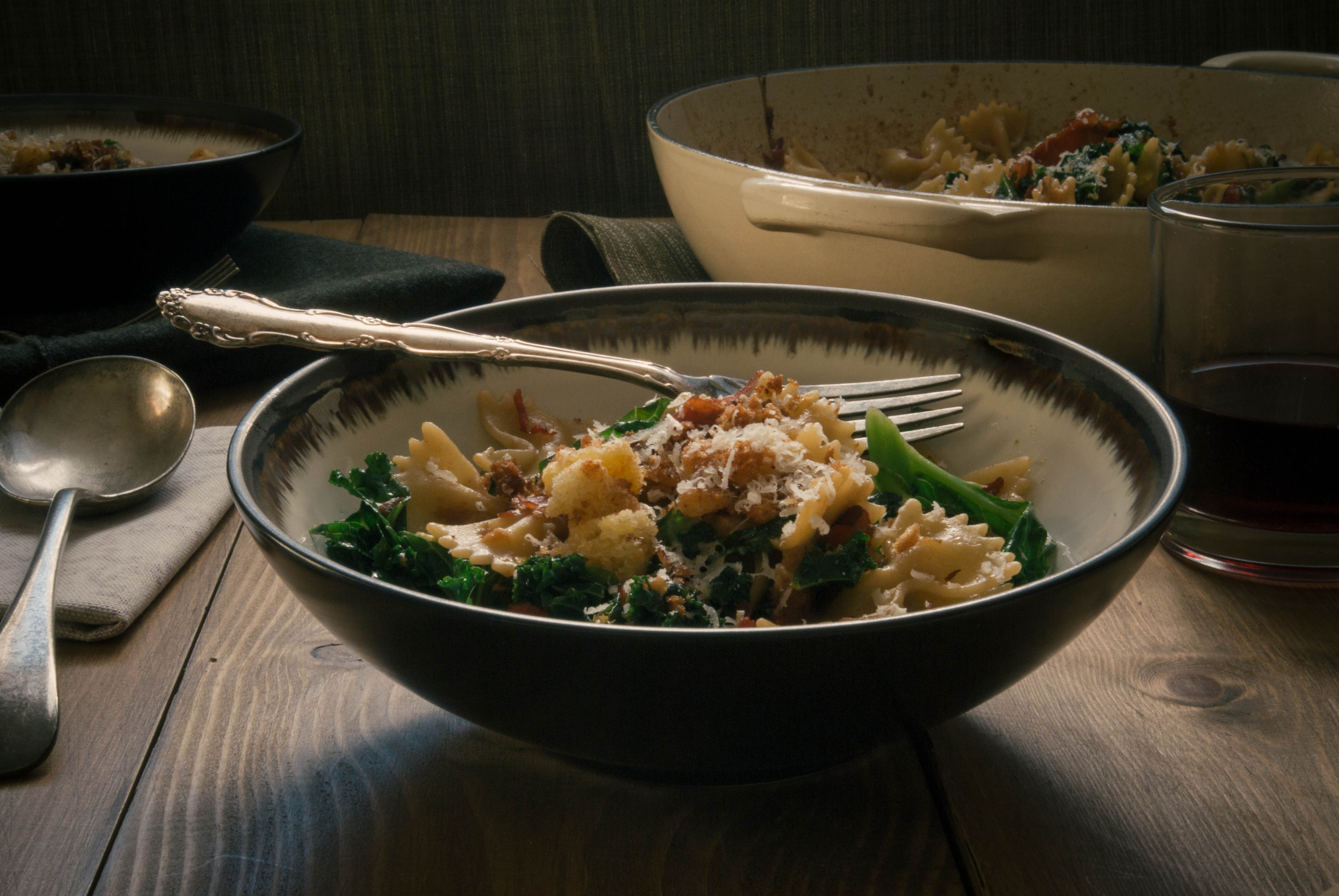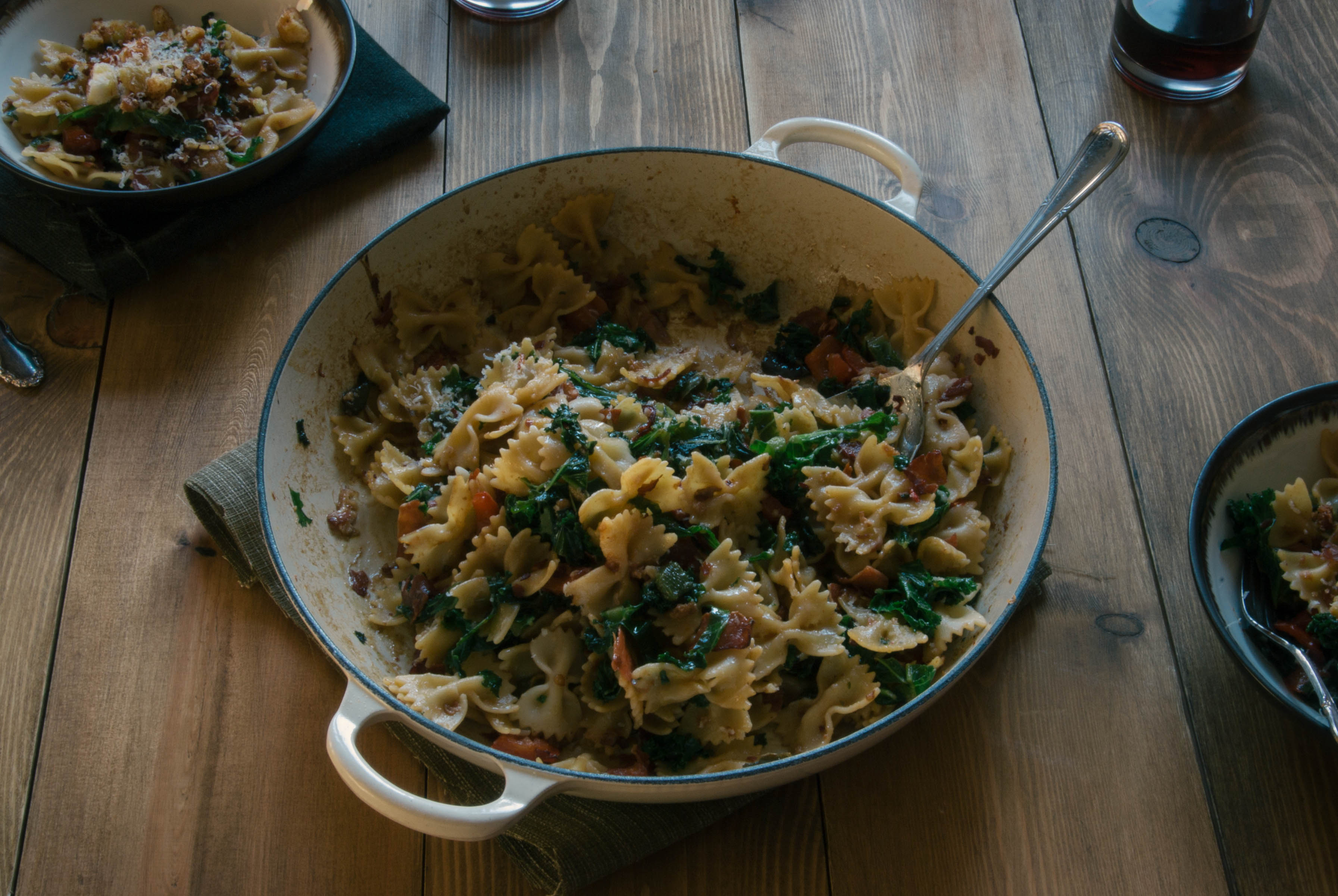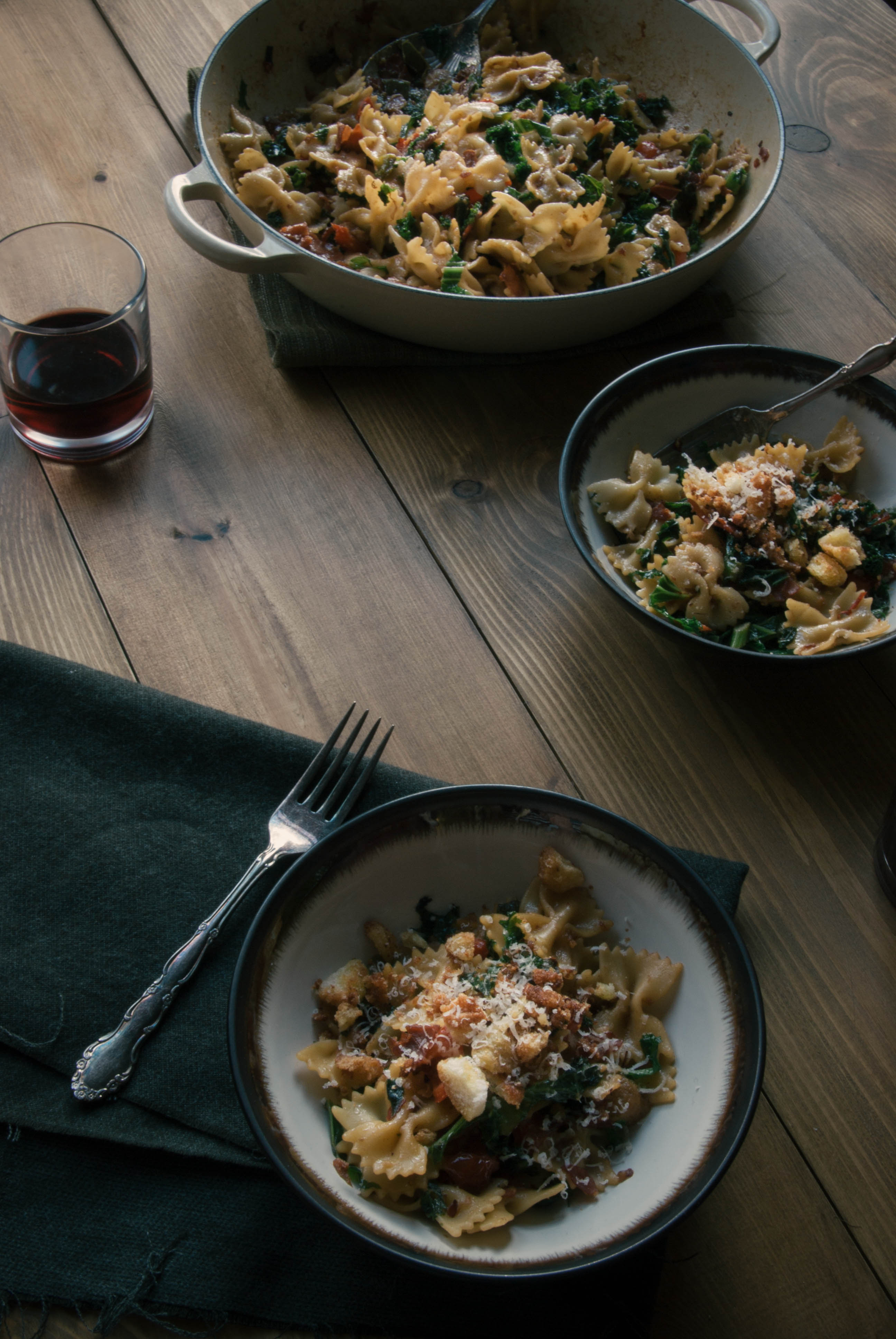 Farfalle, Pancetta, Kale was created by Food&_ community members: