Recipe
Pasta, Sugo, Bread
Recipe by

Matt Gorecki

Styling by

Katy Lanceley

Photography by

Ross Featherstone
This is an excellent hangover dish, and practically impossible to get wrong. It's quick, providing you have Sugo di Pomodoro, and even if you don't, making that as well will only take you 20 minutes.
It has heat, sweetness, saltiness and tomatoiness. It has plenty of contrasting texture – something you're going to want. It is fortifying.
Ingredients
A handful of decent but stale bread, broken up into crumbs and thumbnail sized chunks.
A chilli of your choice, dried is better
A pinch of dried herbs, eg. oregano, rosemary
2 portions Sugo di Pomodoro
Spaghetti
Parmesan
Method
Cook the pasta in a pan of boiling water with a pinch of salt.
Meanwhile, fry the bread until golden brown. Add the chilli and finish with dried herbs.
Drain the pasta, reserving a small amount of the cooking liquor.
Combine the sugo, half of the fried bread and a couple of spoons of pasta water.
Serve, topped with the remaining bread, some grated parmesan and a drizzle of  good olive oil.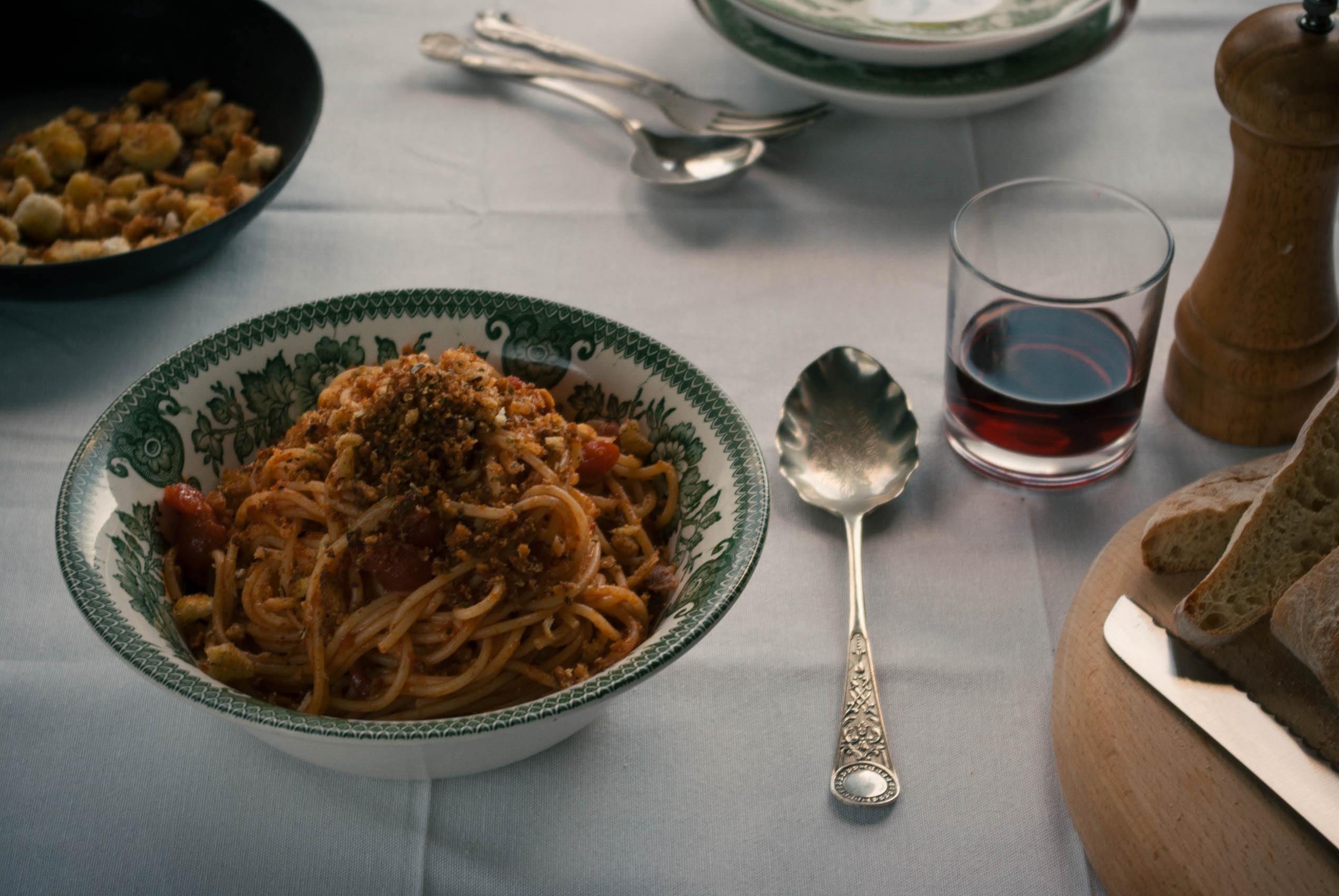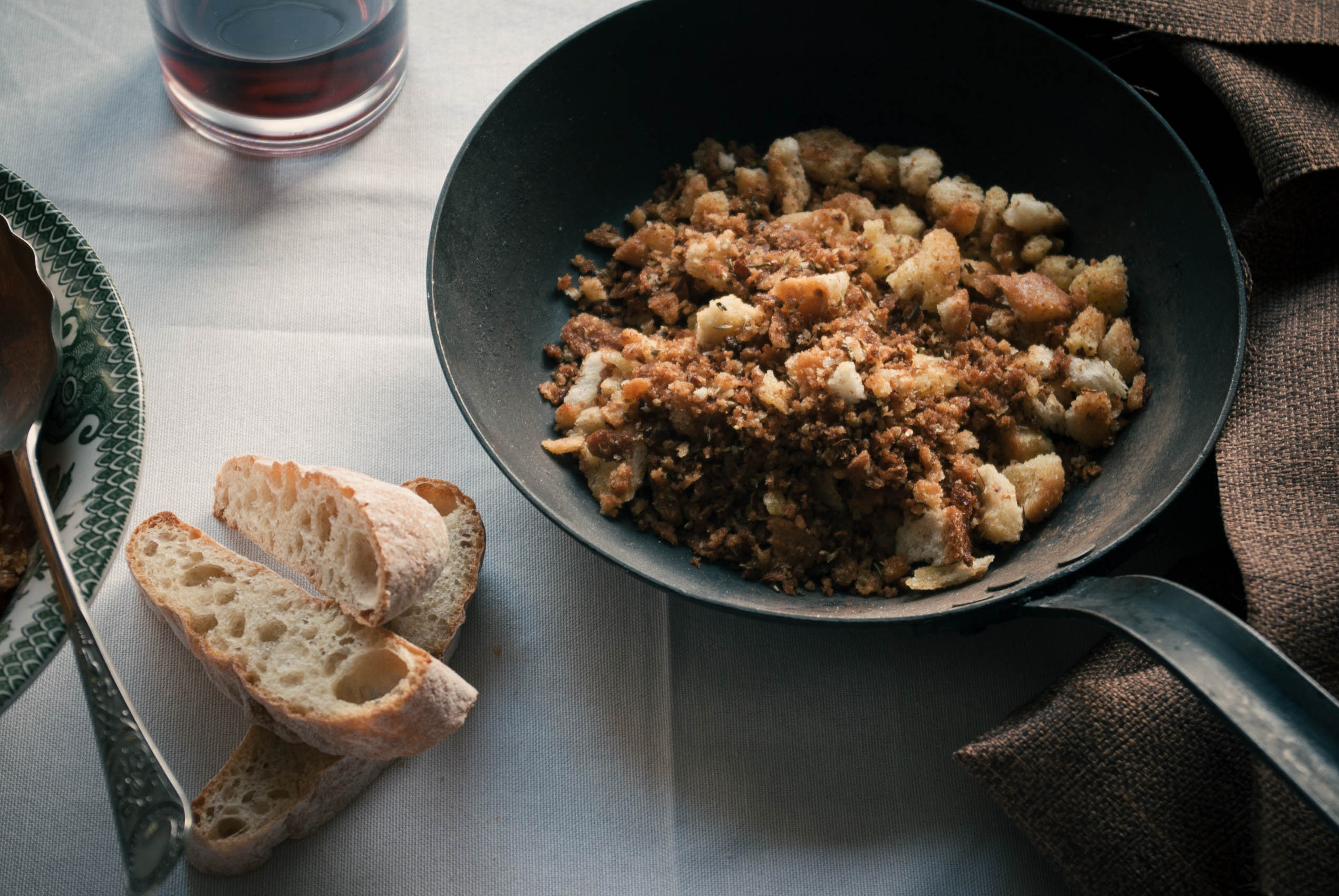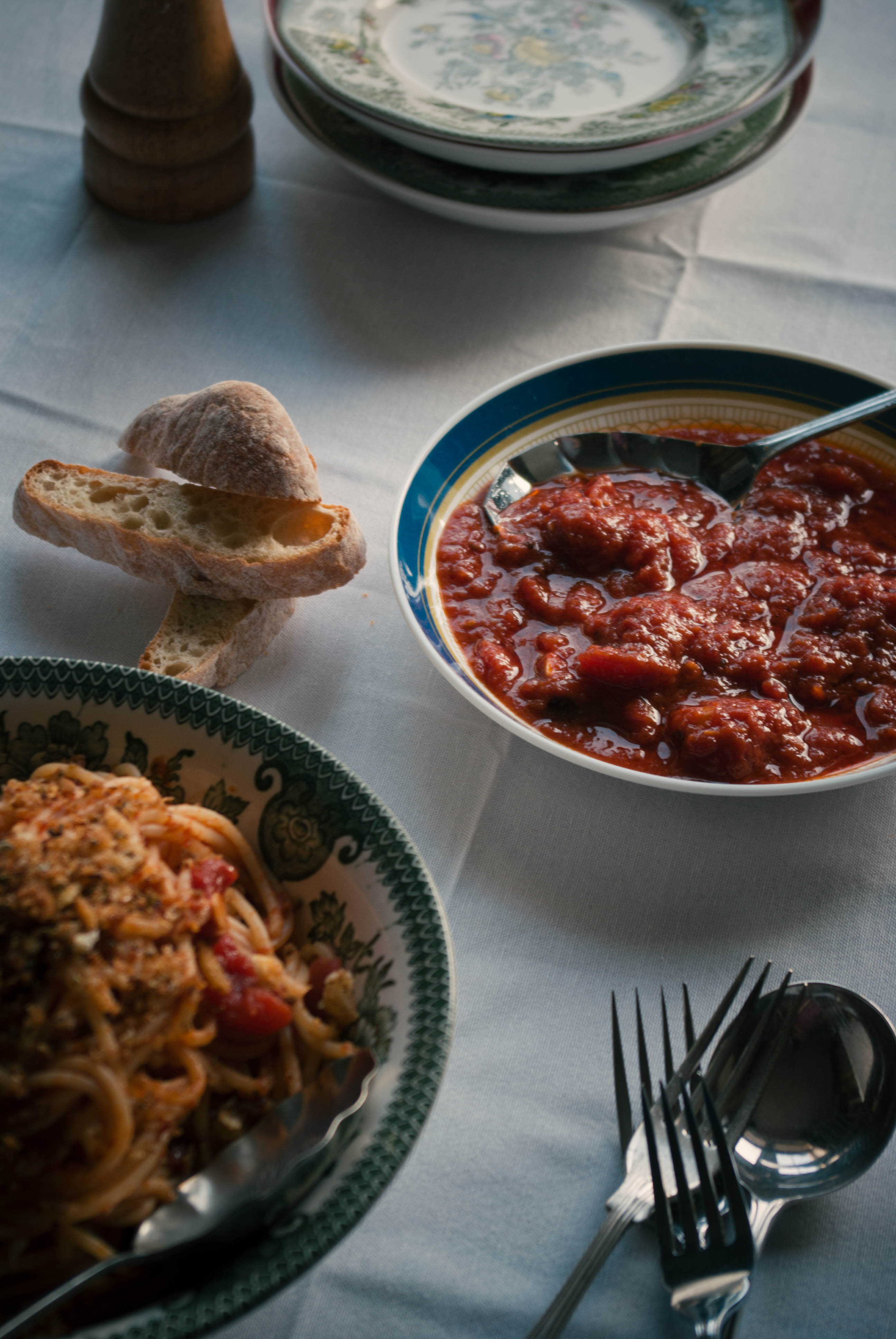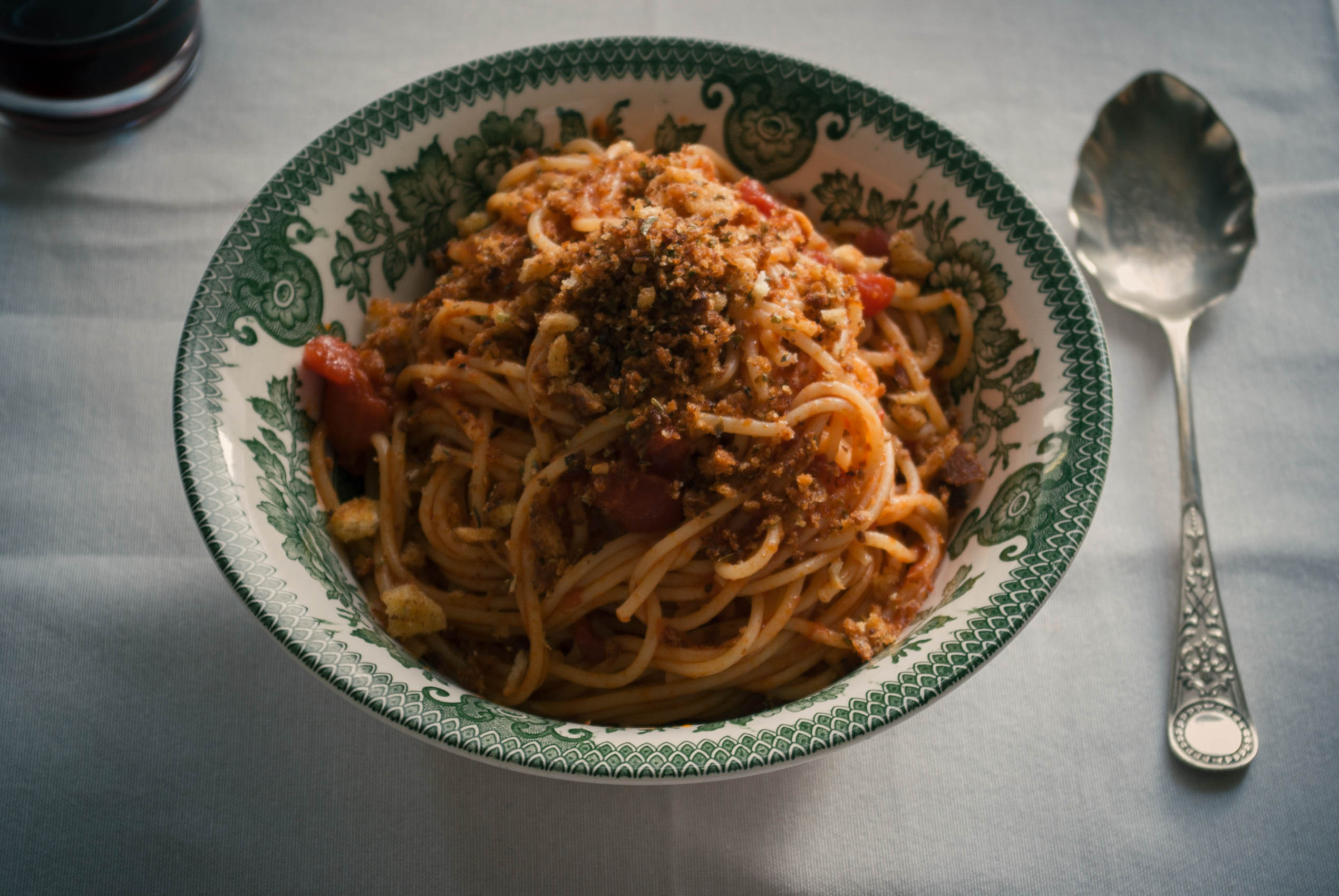 Pasta, Sugo, Bread was created by Food&_ community members: